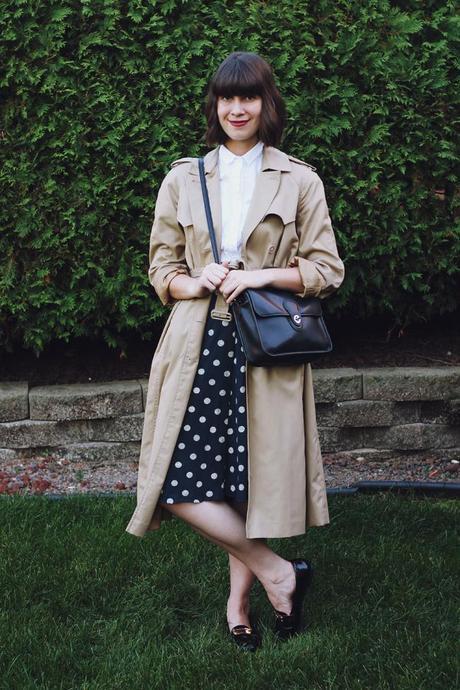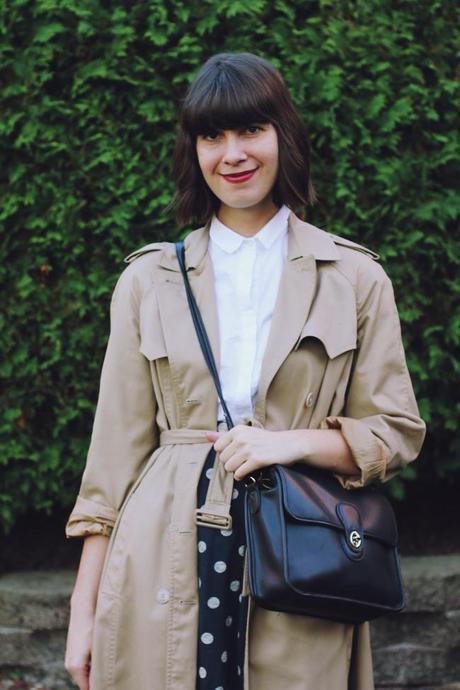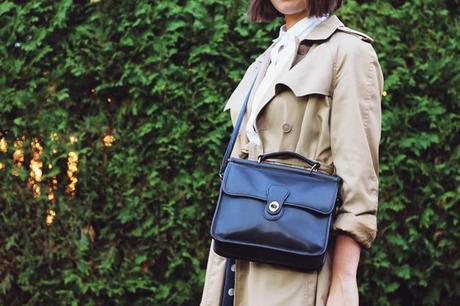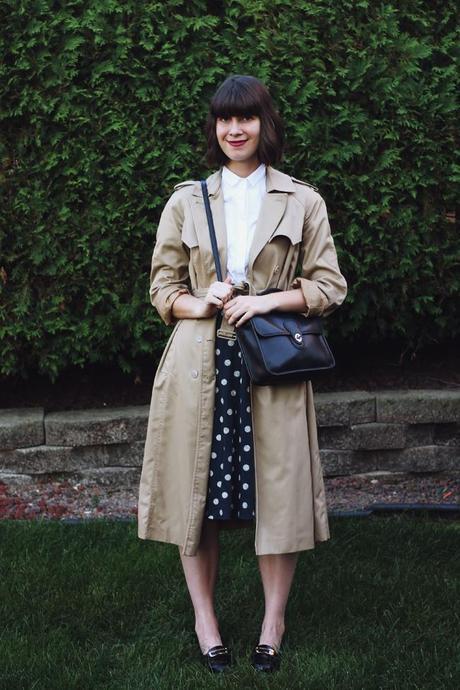 I had a moment yesterday by the river walk. I had songs that sounded like daydreams in my ears and my hands were in my over-sized coat pockets, trying to keep warm as the brisk wind swept across the water and snapped and cracked around my head, as if it was annoyed with me and wanted me to notice. Doing my part in the spat, I turned my head and pretended not to care. It was six o'clock and the sun started to fade, its rays slowly melting like thick wax onto the sidewalk, turning everything into a wet gold. It poured into the river and drifted slowly to the bottom, its light curling like smoke under the green waves. Feeling the warmth in my hair, I tipped my face up and smiled, expecting softness. Instead the light snapped and cracked against my eyes, jut like the wind but with intention.
And for a moment, I saw the world like I was supposed to. Awash with white, full of intensity, heart full of light, hair drenched in bronze, shivering with energy, and just sinking in ignited gold. Then, like fingers brushing your cheek in goodbye, the sun skimmed the last of its rays across my face and made its exit from the sky.
And as I looked around the world again, back in it's purple and gray shadows, I saw it. That belief that, at any moment, something wonderful could happen. That, at any moment, the light will hit your eyes and let you see things as they really are. Not just how you were used to noticing them.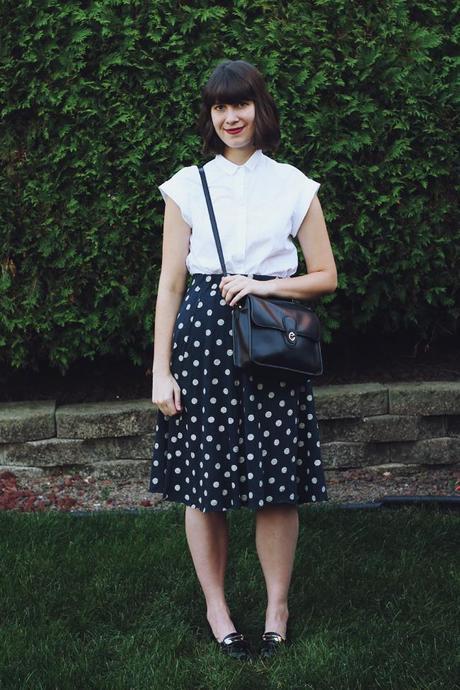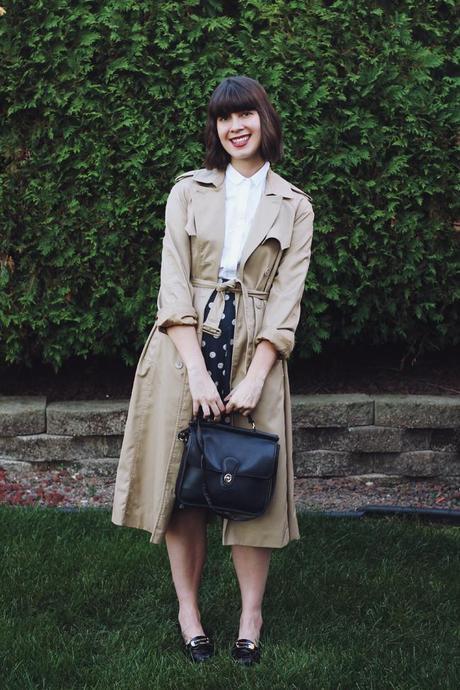 SKIRT: bought in Thailand (vintage option: here, here, here, here)
SHIRT: Zara
TRENCH: thrifted (vintage option: here)
LOAFERS: Urban Outfitters (vintage option: here, here, here (30%off)
PURSE: thrifted (vintage option: here, here, here (only $12!), here)