Hello everyone, GOLDEN GLOBE just got done for the year 2014.  GOLDEN GLOBE 2014 had its share of hits and misses in the fashion department. One of the major high points for the award season is seeing who wore what and who wore it better. Here are my picks. There sure are more HITS to the list, but here are my absolute favorite from GOLDEN GLOBE 2014
1. TAYLOR SWIFT: Carolina Herrera I loved her signature Red lipstick with the sweetheart neckline gown. But most of all I am in  love with the hair style.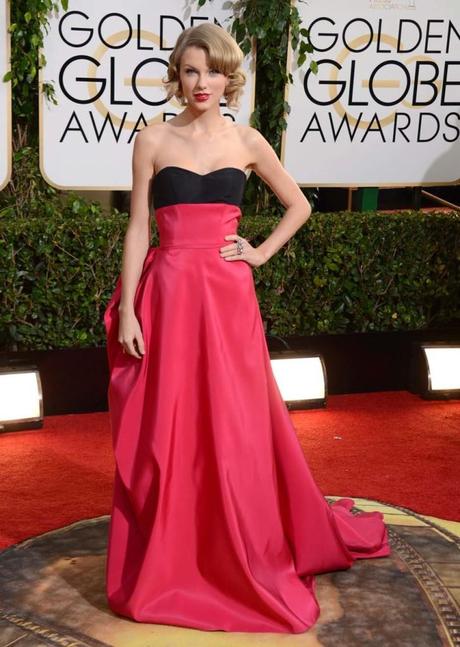 2. SANDRA BULLOCK : PRABAL GURANG The "Gravity" star carried off this color blocked gown with perfection. Loved her makeup.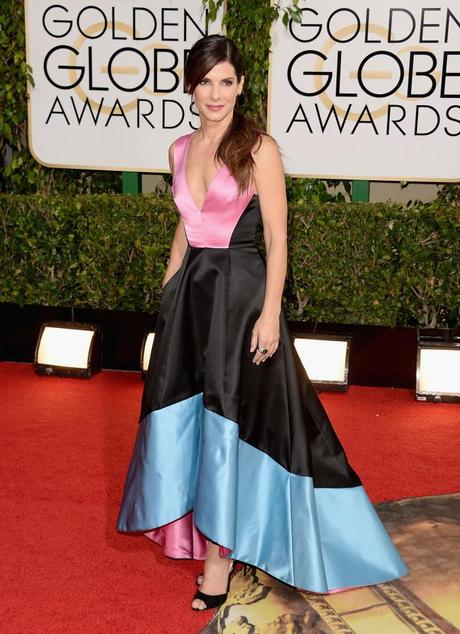 sandra bullock golden globes 2014
3 AMY ADAMS : VALENTINO Amy Adams looks ravishing in this flowy gown. Just like her role in American Hustle, Amy looks "bold". Loved her braided up-do.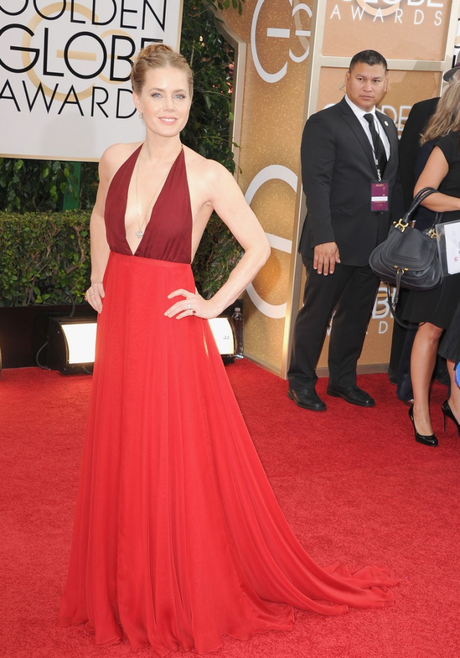 4. 
CATE BLANCHETTE
  : ARMANI PRIVE Cate sashayed the Red Carpet  in the beautiful Black Armani Prive gown and I love the whole "goth meets regal"  look, if that makes sense. The black lace with the high neck and soft looking makeup adds the charm. And if the front of the dress is not ethereal enough just look at that back!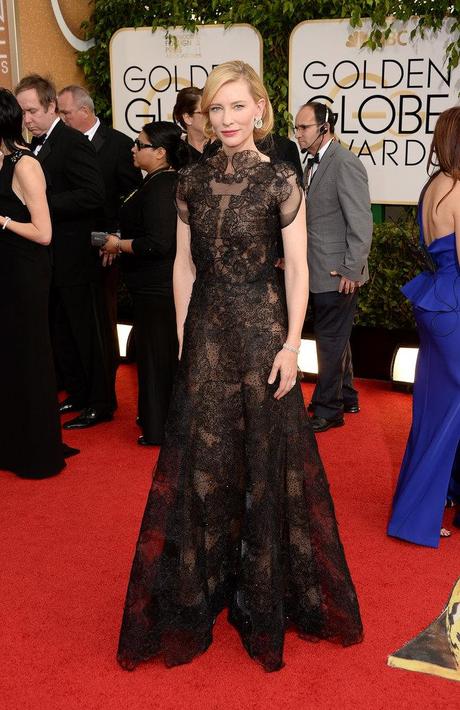 cate blanchett golden globes 2014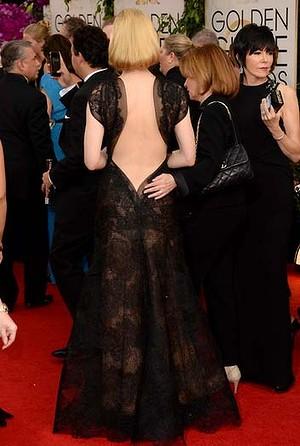 5.
LUPITA NYOG'O
 : Ralph Lauren This one is a winner for me. She stole the show. That red Ralph Lauren gown is a BEAUTY. And I love the cape in the gown and how easily Lupita carries it off.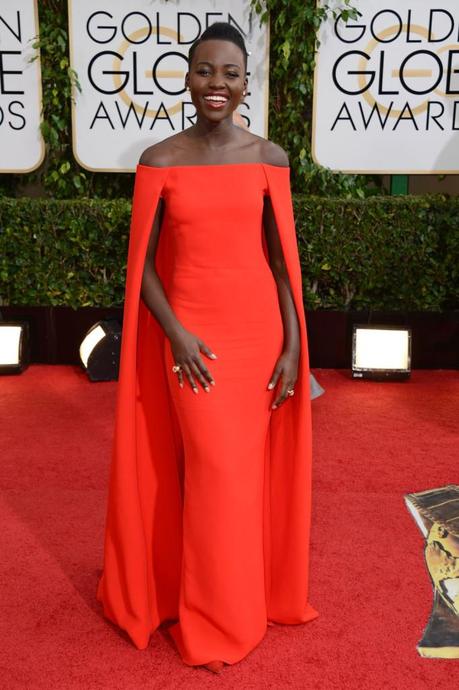 lupita golden globe
These were my picks for the GOLDEN GLOBE 2014 fashion hits, though I loved many more beautiful ladies I some how managed to jot the list down. Who were your favorites this year at the GOLDEN GLOBE AWARDS? Until next time…