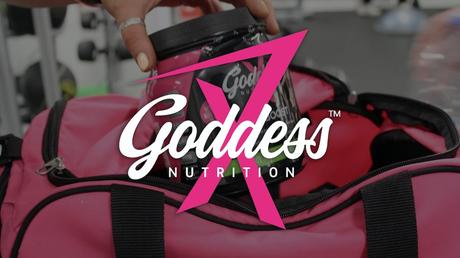 Disclaimer- Precious Little Worlds have been sent out this item for free in exchange for our honest opinion for the purpose of our blog, to report back to you the viewers our findings.
Why Goddess Nutrition?
Goddess Nutrition sports and fitness supplements have been created just for women.
Men and women are different in many ways, especially when it comes to our bodies. Women need a different balance of vitamins and nutrients to get the best results from a good fitness routine. That's why the nutrition and fitness experts at Goddess Nutrition have developed a complete range of nutritional supplements specifically for women like you.
Whether you're a professional athlete or you just like the idea of looking after your body and keeping fit, you'll find every Goddess Nutrition sports supplement packed full of scientifically proven ingredients, bursting with flavor and with a perfect blend of female-friendly vitamins and minerals vital for supporting an active lifestyle.

Every product in the Goddess Nutrition sports range is developed and produced here in the UK with the highest-quality ingredients and carry both GMP and Isoqar certifications for your complete peace of mind.More and more active women use Goddess Nutrition as part of a successful healthy fitness routine to get real results. So why not find out how Goddess Nutrition can help you look good and feel great!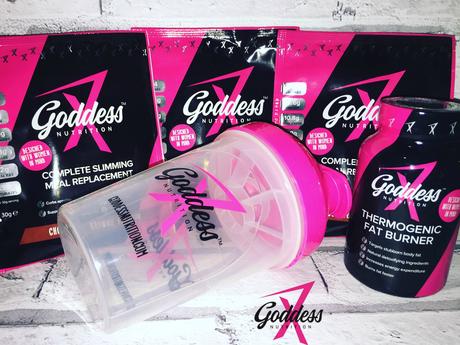 It's getting to that time of year again when we will be thinking of our New Years Resolutions, and what better way to kick-start your mind + body into getting healthier!  
With Goddess Nutrition you can choose from a range of products such as if you are starting out on your weight-loss journey they have bundles / starter packs.
Not only that you can find Protein/Pre-Workout/BCAA and much more.  
We have been reviewing their Slimming Weight-Loss range that included....
Goddess Nutrition ShakerComplete Slimming Meal Replacement Shake (Chocolate Brownie)
Thermogenic Fat Burner Tablets.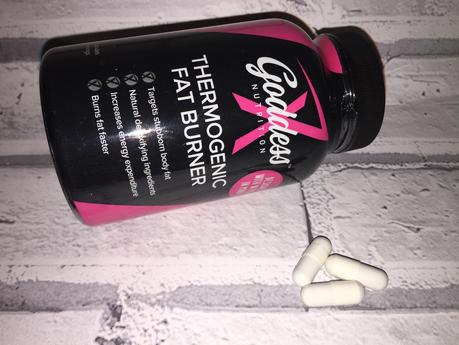 Thermogenic Fat Burner
~
What does this product do for me? 
Thermogenesis is the process of burning calories to produce heat. Taking thermogenic fat burners increases your natural level of burning calories and therefore increases your metabolic rate. This means you will be burning more calories than you would have done naturally. Thermogenic Fat Burners are also known to help give you an energy boost!
When should I take this product? Take 1 capsule twice daily.What are the main ingredients in the Goddess Nutrition Thermogenic Fat Burners?Caffeine Anhydrous – Widely believed to be far more beneficial than coffee for athletes and sportswomen. Bitter Orange – Helps to boost your energy levels and stimulates the receptors responsible for burning calories. Niacin – Assists your veins to efficiently deliver blood flow to working muscles. It also helps the digestive system.Guarana – Helps to induce the release and breakdown of stored body fats. It also fights fatigue and increases mental alertness.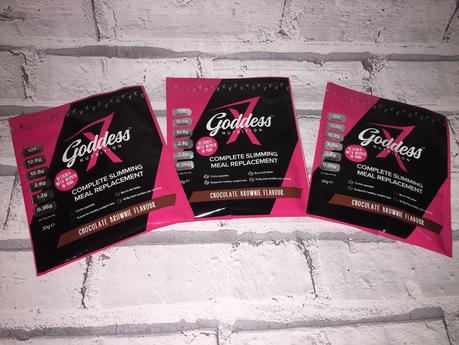 Complete Slimming Meal Replacement 30g Sachet~
What does this product do for me? 
Meal Replacement Shakes are perfect on-the-go drinks for when you're on a tight schedule and need to get important nutrients into your body, whilst satisfying your hunger rumbles! Meal Replacements are also perfect if you're looking to lose a little weight as they can be used as an alternative to a snack or a light meal.
When should I take this product?
Meal Replacement shakes can be taken whenever you need a filling snack, or when you don't have the opportunity or time to make a meal which provides all the essential nutrients your body requires. Our Goddess Nutrition™ Complete Meal Replacement Shakes are a great choice for a quick low sugar, low fat alternative for a snack or a light breakfast/lunch.
What are the main ingredients in the Goddess Nutrition Complete Meal Replacement Shake?
Milk Protein Concentrate – (80% Casein 20% Whey). Casein protein forms a clever "gel" in your stomach that slowly releases nutrients into your blood stream.
Soya Protein Isolate - A highly refined form of soy protein with a minimum protein content of 90%. Soy protein can help decrease fat concentration and cholesterol. 
Oat Flour – A gluten free alternative to wheat flour to give you those important complex carbohydrates your body needs!
Whey Protein Isolate - When processed fat and lactose is removed. Isolate contains over 90%+ protein by weight.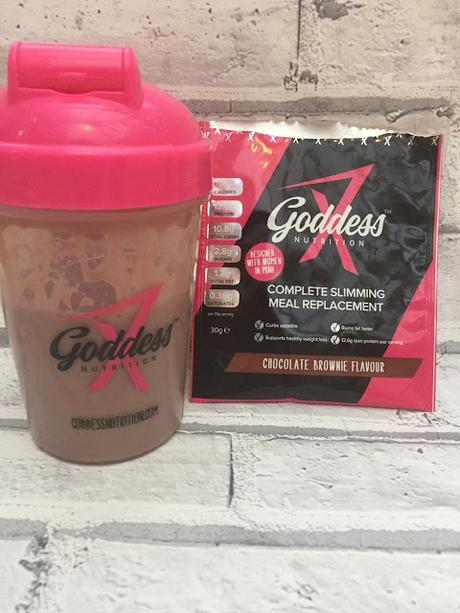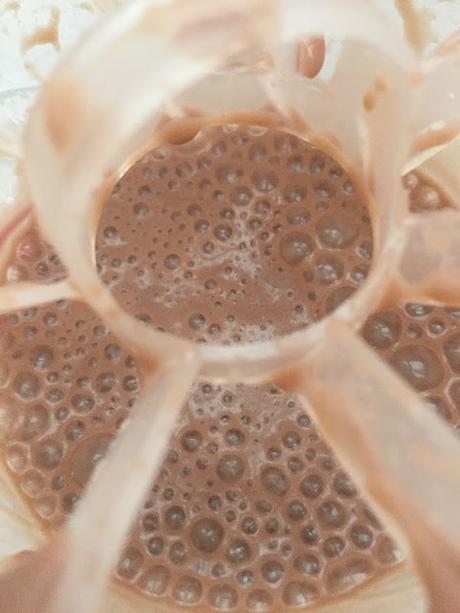 Thoughts + Verdict
Meal Replacement Shakes 
Theses shakes come in handy sachet that are perfect for out and about or at work all you simply need to do is empty one of the sachets in to your shaker then add 200-250ml of water or you can add milk, I tend to add milk as for me it gives it a nice creamy texture. 
Shake well and enjoy your delicious drink.
Thinking back to a lot of Slimming items such as shakes that I have used in the past they sometimes have the most unpleasant taste to them,but you do not get this with Goddness shakes as they have such a good all around taste to them. 
This is the Chocolate brownie flavor that we received, if you are a lover of Chocolate then this is like you are in Chocolate heaven as its creamy light texture with sweet notes from the brownie flavor. 
Has to be the best tasting meal replacement shake that I have ever tasted! 
What I also like from this Meal Replacement shake is that it has only 104cals per 30g serving. I know some of you will be thinking "well that is not enough" no one is saying just have theses,think of it this way you could have your healthy lunch then have the shake instead of your normal snacks as the shake helps you to feel fuller for longer and you are still getting that hit of Chocolate too but in a good way from the shake.
Just love the fact that it contains lean protein and this is why....
How High Protein Can Be Best For You.
Due to the high thermic effect and several other factors a high protein intake tends to boost metabolism. High-protein diets are highly satiating, so they lead to reduced hunger and appetite compared to lower protein diets. This makes it much easier to restrict calories on a high-protein diet.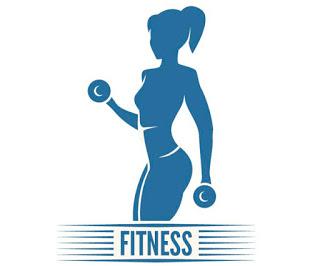 Thermogenic Fat Burner

I know some of you might be very sceptical about fat burning tablets and do not believe in them and if you don't then you don't that is not a problem, I am simply giving you all my true honest own option on them as they are working for me, and have done my research on them to make sure all is safe and "yes" they are fine, but please seek advice from your Doctor if you are on any medications. (I have been checked out and have no problems from my medical history that will cause any harm or side effect). 
The Ingredients are not harmful they have....
   Caffeine Anhydrous, Bitter Orange, Niacin, Guarana, Green Tea Extract, N-Acetyl-L-Carnitine
They work well together with the shakes to get that extra push....
Studies have to done that shows they do not have a huge amount of weight-loss effects but if you combined them with your plan + exercising you can see a small difference, this was noticed in the studies done too.
What is also good about Goddess Nutrition is the fact you can order samples from as little as £1.99 perfect for testing the products out for yourself!
Our blog is happy and satisfied to recommend Goddess Nutrition....
 Website- http://www.goddessnutrition.com/
Facebook-https://www.facebook.com/goddessnutrition
Twitter- https://twitter.com/goddessnutri
Instagram- https://www.instagram.com/goddessnutrition/