The unpredicted contrast among the high end sophistication and the stylishness of the venue with paralleled components of fantasy along with whimsical details in this London Wedding are so different from many weddings we see. We can't imagine that the famous historic club house, Carlton Club in St. James, Mayfair, holding with priceless pieces of historical art is transformed to the pictures you see below.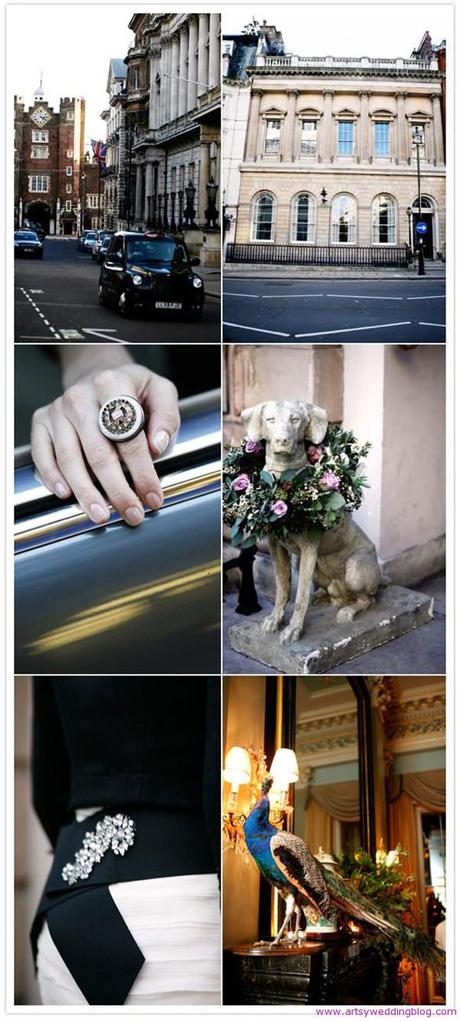 The couple has requested for not to show their images in this featured post, so we have respected them and has focused on the details. Don't worry folks, there are many things to perceive here, that you will almost not miss looking an image of the dress.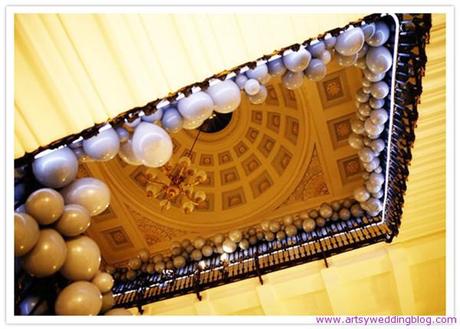 One of the major wow factor here are the hundreds of gray balloons that were bundled together with inspiring neon lightings.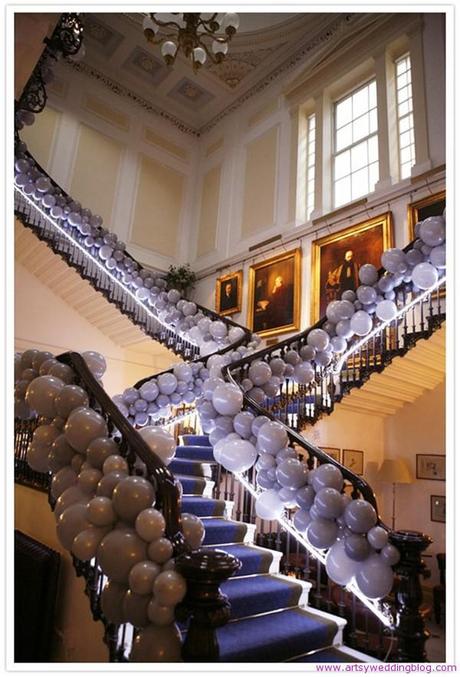 The couple has to thank Fiona Leahy's concept, who is an extraordinary event designer, banged this wedding in a completely new level of fantasy. It's really difficult to work with the bride, who's got amazing taste, so Fiona got it very easy to link the bride's artistic with elegance along with shades of gray with thousands of flowers, which were displayed as if they had been pulled out from a dream meadow. There is a mirror at the center of the hall to the ground which reflects the taste and uniqueness of the decorations. The aisle is decorated with many luxurious antiques with flowers, which reflects a warm welcome to all the guests entering the hall.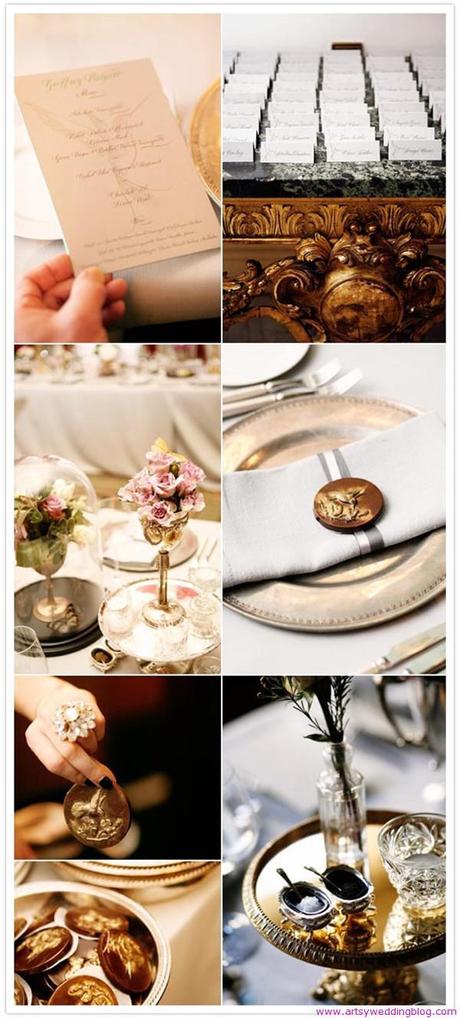 When coming to the dinner tables, Fiona wants it to resemble like they had invaded a Grand Uncles county home and collected all the family silver for using it in an unexpected way with candles and flowers nicely decorated all around the tables. She collected all the magnifying glasses, condiment sets, trophies and many other beautiful objects which are often seen in the cupboards. Nisha and Amber of Broken Hearts hosted as DJ's for this party and they perfectly brought the wedding ambience in the venue.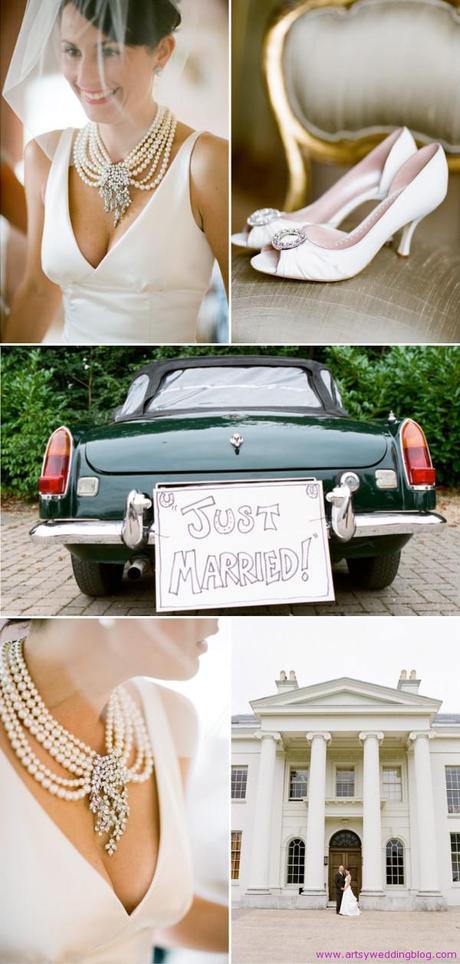 There is no denying fact that this wedding is one among the most unique weddings that we have ever seen. Fiona brought an entirely latest concept for this wedding, which makes us feel like stepping into both The Young Victoria and Alice in Wonderland and reminds us how much we adore weddings. A big thank to Belathée Photography for sharing the photos of this amazing talent of Fiona Leahy for the designing of this wedding.