Hey everyone!
Yet another LOTD from yours truly, this time its more colorful than the usual brown and black. Hope you all like it.
So here we go
1.Begin by priming your lids with your favorite eye shadow base. I used the
NYX EYESHADOW BASE.
Then I applied a green gel eyeliner as a base all over the lids keeping it below the crease area and I did not create a "v" shape on the outer corner.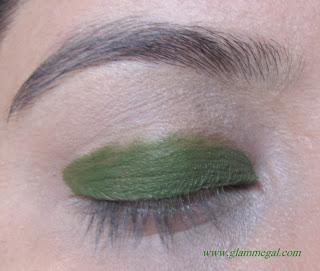 2. Next I applied a matte green eyeshadow on top of the green eye liner and then took the same eyeshadow on the lower lashline as lightly applied it.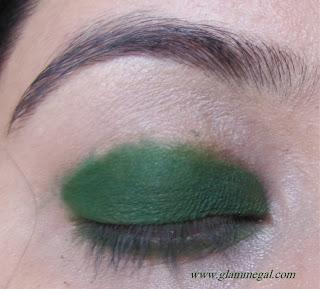 3. Next taking a matte mid tone brown color on a small blending brush I applied it on the crease bringing it all the way in and lightly blended it.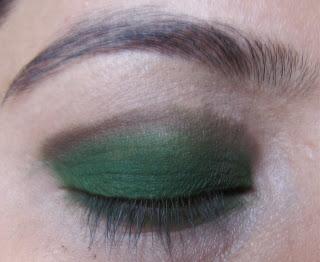 4.  Next I took an orangish brown eyeshadow and applied it over the the brown careful not to smudge it with the brown and lightly blended it and then I applied the highlight shade just under the browbone.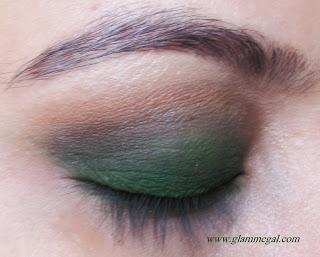 5. For the inner corner I took just a little bit of lime green eyeshadow on the brush and placed it in the inner corner and blended it with the rest of the eye shadow.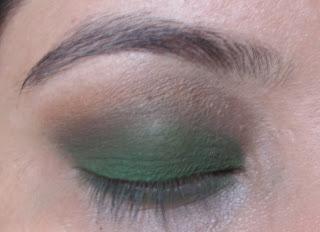 5. I applied black gel eye liner and mascara and also smudged some dark eyeshadow on the lower lashline.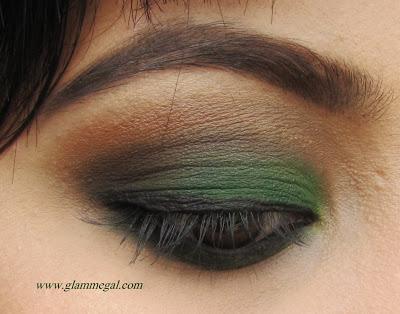 6. For the lips I applied REVLON LIP BUTTER IN TRUTI FRUTI & TBS Lipgloss IN 04. Here is the final look.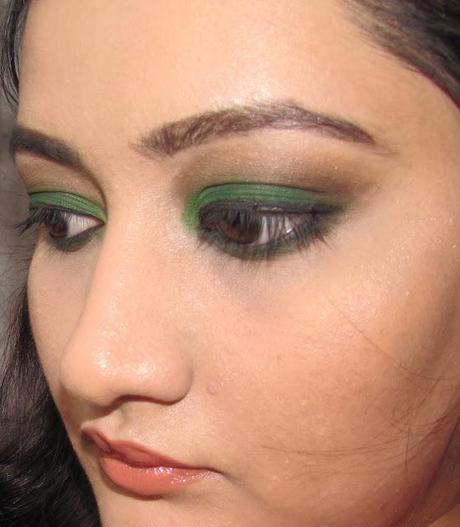 LOTD GREEN EYE MAKEUP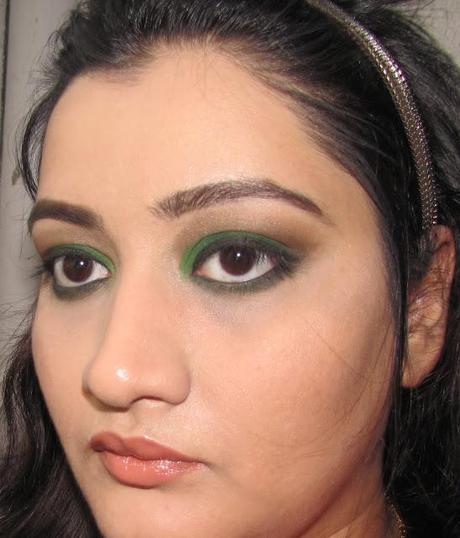 LOTD GREEN EYE MAKEUP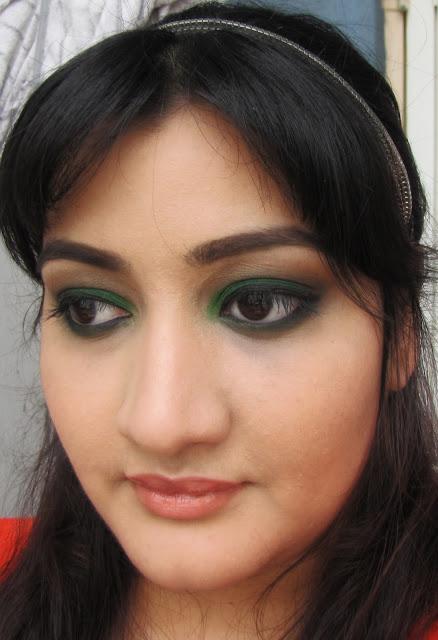 LOTD GREEN EYE MAKEUP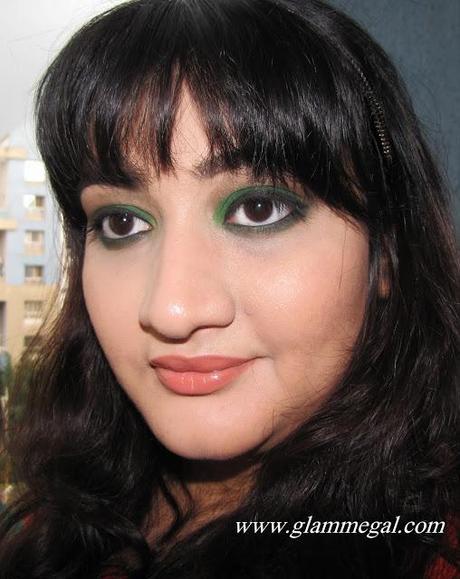 LOTD GREEN EYE MAKEUP
Hope you all like the look.
Until Next Time...