These IN2IT Waterproof Automatic liners don't have the same "Gel Eyeliner" formula as the IN2IT Waterproof Gel Pencil Eyeliners I featured before, but they're extremely close in performance and payoff, just less creamy and hey, tada…you twist, you don't sharpen.  I got the duo pack for Php379.00 which includes a black one and a pretty I'd say Ateneo blue one.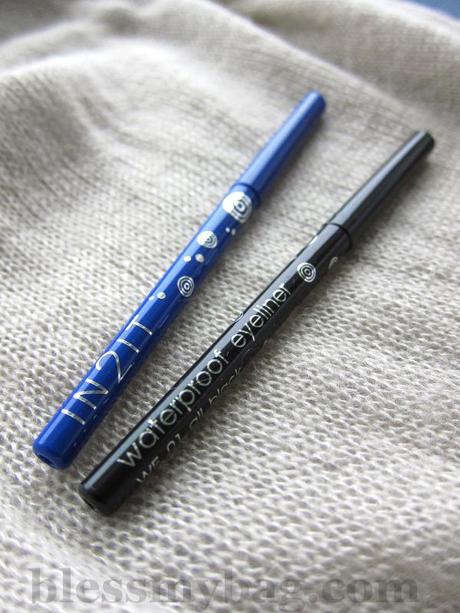 That post on the gel eyeliners before got lots of good comments and friends were texting and leaving me posts saying they really went out to get those IN2IT Gel Eyeliners (they're our own locally available dupes for the AVON Supershock version), and those who got them were impressed with the quality.  My only pet peeve about regular pencils (though I have an artist's affection for them) is that you have to sharpen them and you risk breakage or waste with each shaving session and when you're a makeup artist in a hurry to do several faces one after the other, sharpening can slip your mind or take up time.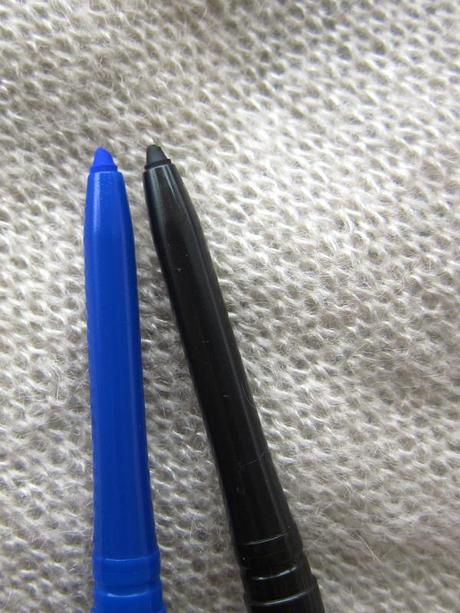 These automatic pencils twist up very easily and I do understand why it is better that these aren't the same formula as the gel eyeliners, they would then be too soft to package properly in an automatic tube like this.  The pencil cap is a bit of a nuisance because it's quite tight so these should be opened slowly and with great care if you don't want to damage the tip of your new eyeliner.  They're well marked with "Made in Germany" alongside the tube.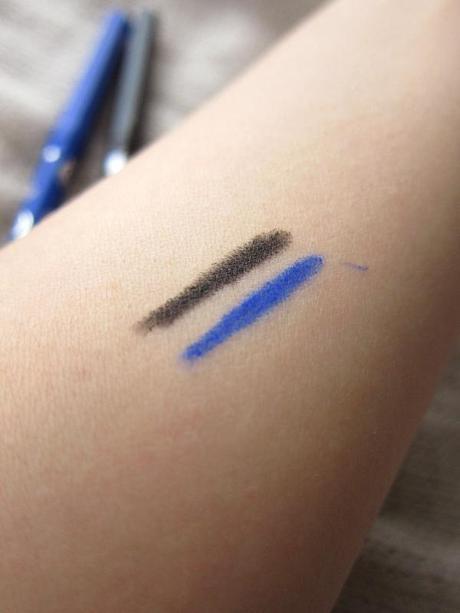 The pay off is extremely good and bold after 2 normal swipes.  The nib of the pencil is pointy when brand new and gets rounder when used.  A simple way to get a pointy nib again is to rub the side of the nib across your hand in short heavy strokes till it comes to a point. Read more to see photos of how both these colors look applied.
The time it took to build up this bold line around my eye was reasonable only because I was so particular about the shape I wanted to achieve so I took longer.  Eyeliner this fall isn't winging upward and outward in a lot of style collections on the catwalk, a new modern way to wear it according to some of "them" is downward and bolder toward the corners following the natural shape of the eye and encouraging an almond shape.  I personally think that this doesn't suit everyone, but we're all free to try the new way to wear bold black liner.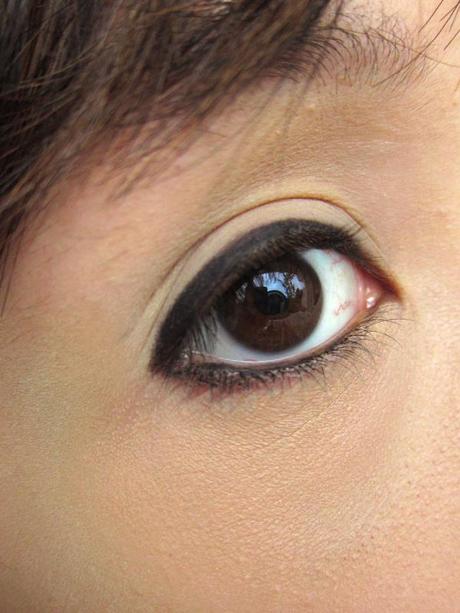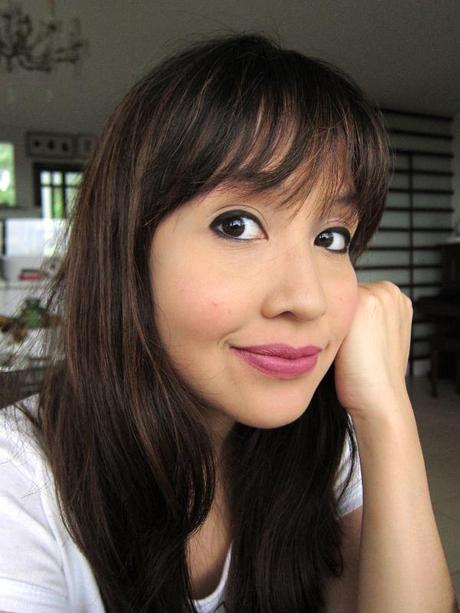 Here I'm wearing my favorite Make Up For Ever Mat 5 lipstick.  Even blush is currently recommended to be worn lower on the face this season cradling the apple of the cheek and the application suggested is a soft but precisely placed doll like flush, pardon the zit.  This eyeliner's drag across the skin is not harsh so you can build up a nice tight line without hurting your eyes when sketching gently across the lid back and forth.  Now let's have some fun and go bold and artsy with the blue as well.  I decided to outline a graphic Twiggy slash Tron inspired look.  I wouldn't normally wear a look like this out unless it was an all out party, but if I had used a deep purple eyeliner it might be more wearable for my personal taste.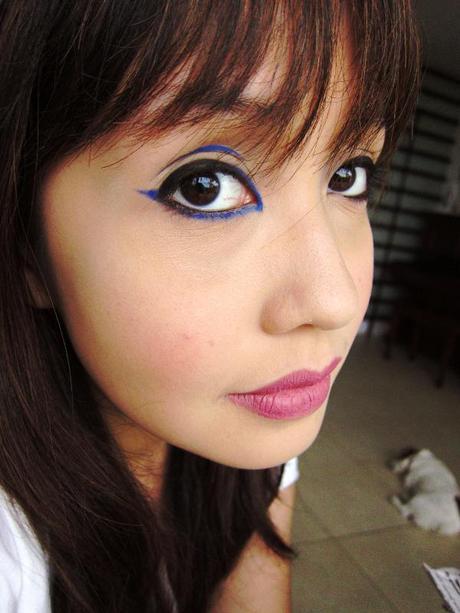 The electric blue kind of updates the definitive 60s eye and I didn't want a completely solid line underneath the eye or else it would look too face paint-ish.  I did an arch above the eyelid ala 60s but it's not quite as perfect as I want it.  Obviously I was too lazy to do the other eye for the shot LOL!  So I won't turn my head for you.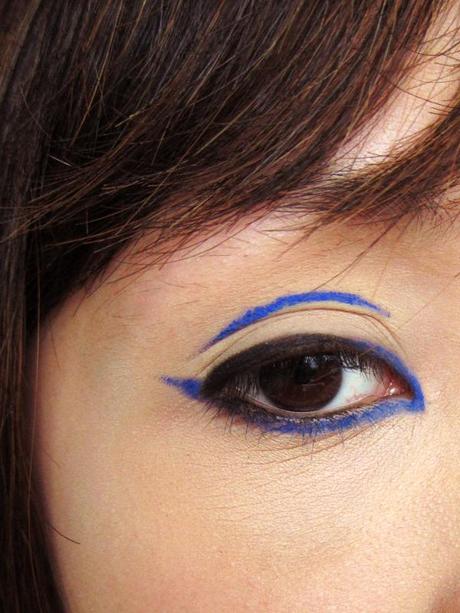 I lowered my lid a bit over here to show a bit more of what I did.  I made the mistake of powdering underneath my eye before applying the blue eyeliner so it did get just a bit chalky…ideally, the skin around the eye shouldn't  be powdered yet, it should be moist with a primer or a foundation base to ensure full eyeliner payoff.
This IN2IT Waterproof Automatic Eyeliner double pack goes for about Php379.00, IN2IT Cosmetics are available in select local leading department stores, Watson's, and PCX branches.