Hello once again goodpeople!

:-h Tammerly from Spoilt sent me a Glossybox to test out so I could sharemy experience with the world. This postis associated with the review I submitted for Spoilt, which I will link through as soonas it's available.
Glossybox is one of numerous innovativenew companies based on a 'Sample Box'concept, introduced to Australiatoward the end of last year.
*-:)
A monthly Glossybox subscription entitles you toa medley of five, hand-selected, luxury beauty miniatures, ranging from highend to classic, drug store brands, all packaged in a beautiful '

glossy

' box.Delivered straight to your door for just$14.95 per month, Glossybox alsofeatures product information and application tips and tricks for you to enjoyin the comfort of your own home.Ireceived the February 2012 special 'Valentines'themed edition of Glossybox and hereare my thoughts.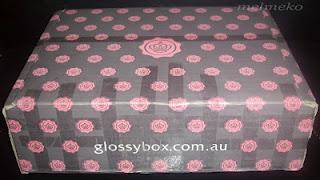 My postie delivered me apink and gray postage box brandishing the Glossyboxlogo, which housed a delightful hot pink/bright fuchsia coloured inner box tocoincide with the essence of Valentines Day.

:x

The suspense and excitement of opening the boxwas like unwrapping an elegant, mystery gift. I love that the sturdy inner box is ofexceptional quality, therefore reusable and will come in handy for all sorts ofthings, like makeup or nail polish storage.

(*)As I lifted the lid, I noticed the white tissuepaper, gray ribbon and a love heart sticker binding the contents of the box, allcushioned amongst shreds of crinkly white and pink paper to ensure protectionduring transit, whilst adding to the appeal of the gorgeous packaging.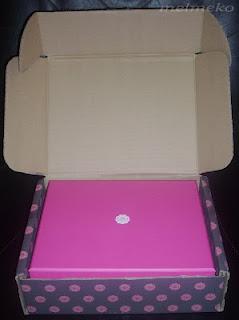 The products I snagged arenot exactly what I would consider as being typically romantic or related to the'Valentines' theme,

:-/

but the exceptional presentation tied in perfectly with the occasion,so the products were just a bonus.Fourout of the five products were actually full-sized, (based on the mini nail files being a full-size product) so I think,in this instance, the value of the goods exceeded the subscription cost, makingit a worthwhile investment.=D>

The only disappointmentwas that after reading through various feedback and reviews from othersubscribers online, I discovered some people were lucky enough to score aselection of salon/high end brands, such as Bobby Brown and Jane Iredale, intheir box, while many of us got less expensive, everyday-type brands that arereadily available from most pharmacies.

:-S

  

Such aconsiderable variation of products in the boxes is something I have noticedsparks jealousy, which of course could be avoidable if all boxes contained thesame products or at least products of a similar quality.

:-<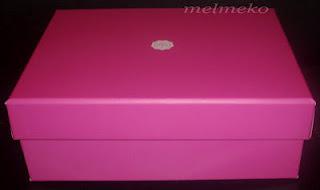 Here is a rundown of the products I received in mybox:
CARMEX Moisture Plus Lip Balm
– Packaged in a slimline, wind-up tube, the sleekdesign is ideal to pop into my handbag for application on the go. Enriched withnourishing vitamins, it keeps my lips baby soft and hydrated for hours, whilethe additional SPF properties protects my kissers from sun damage.This stylish lip balm provides a clearpearlescent sheen on my lips for a chic glossy finish and boasts a hint ofvanilla fragrance that smells divine.
@};-

PROACTIVE Deep Cleansing Wash

- I wasnervous to try Proactive, as I have heard a few horror stories surrounding thebrand,

:-SS

but on thesame note all the positive advertising spotlights numerous success stories,even from well-known celebrities, so I wanted to try it myself to see what itwas like.I am glad I did too,

#:-S

because with just two uses on my faceit cleared up the stress related cystic acne spots I have been suffering forthe past couple of weeks.

\:D/

  

I also likethat it perfect for the body as well, because this time of the year bodybreakouts are not uncommon.The thick, nicelytextured formula contains super fine exfoliating beads, which supply a gentle deeppore cleanse, to clear congestion and reduce oiliness.It effectively sloughs away dead, dullingskin cells and prevents future breakouts without drying the skin to promote a clearer,brighter, healthier-looking complexion.Thismulti-purpose exfoliating cleanser was a surprisingly impressive addition tothe Glossybox.

:)>-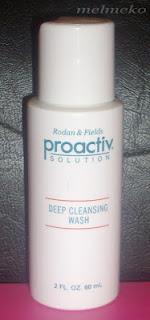 FACE OF AUSTRALIA Mineral Lip Shine

– One of my favorite Aussie cosmetics brandsdelivers a lip product that claims to impart the nourishing hydration of a lipbalm and the shine of a gloss, with plenty of pigment like a longwearinglipstick. I got this in 'Beach House', a flatteringneutral hue with a golden shimmer, which glides on smooth and doesn't causestickiness.;;)

It comes ina silver wind-up tube, much like a lipstick, however I find the sheer,lightweight formula isn't very moisturising and although the color lasts forages my lips are left feeling rather dry afterward. 
:-/
  It's a shame really coz I'm finding the shade very complimentary to my skin tone, but from what I can gather, from previous/ongoing scrutiny, to achieve lasting color any decent hydrating properties are bereft. 
:-<
(

Well I've yet to find a good long lasting lip colour

with a conditioning formula 
[-O<
Is there even such a thing 
:-/
)  
PALMER'S Skin Therapy Oil with Rosehip

– While this oil is for both face and body, I findit too rich and greasy for my face because I have a naturally oily complexionanyway,

:">

but I loveit slathered on my body after a shower in place of a moisturiser.

:D

It boasts the typical heavy fragrance associatedwith Palmer's and while the floral scent is quite pleasant, I find it slightlyoverbearing,

:-&

but thankfully,it fades quickly after application.

#:-S

  

The formulais lightweight and it sinks into my skin fast, leaving it feeling soft, suppleand silky smooth.It's a good value,multi-tasking oil that has many uses; it's great as a massage oil, perfect foradding to bathwater and it also works a treat on reducing the appearance of newlyformed scars and stretchmarks.:)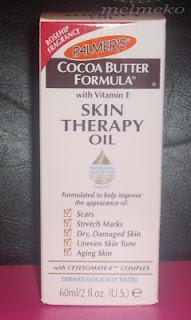 STAR AND ROSE Floral Wonderland Emergency NailFiles

-Thislittle pack of miniature cushioned nail files is super cute and definitelyideal to slip into my purse in case of nail emergencies.Adorning a stunning star and rose design,they almost look too pretty to use.Maybe a tad too tiny and awkward for frequent use, but handy all thesame and the chic design is something I would be proud to be seen using.

:-*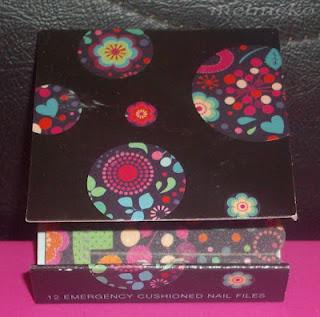 I also received a $15 discountvoucher for the activeskin.com.au online store, a $20 discount voucher for a monthlysupply of the Proactive 3-Step System and a packet of Swizzels Matlow's LoveHearts!

:x

These arehard, fizzy, lollies in a variety of fruity flavours with a short love messageon one side of the sweet!I'm not muchof a candy girl these days so the kids ended up claiming these, lol.

:))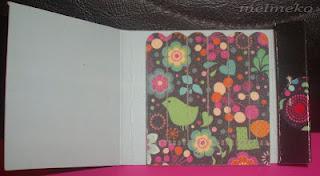 Love how the cute design extends to the files as well as the packaging
My online research has ledme to the conclusion that consumers feel that Glossybox is somewhat inconsistentbecause the contents vary from person to person, as well as on a monthlybasis.It seems the problem is that someboxes accent mostly high-end products; leaving others feeling ripped off,especially if they've received a box with all drug store type brands.

=((

Glossyboxclaims that they try and make each box as even and fair as possible and if thatis not possible they try and ensure they even out month to month.Another issue that needs ironing out iscustomers have reported receiving the same products they had already receivedin previous boxes.

/:)

Glossyboxhave admitted that these manual errors do occur and they will kindly replaceany duplicate products if notified.

<:-P

  

Hopefullythese are issues that will improve as time goes on, after all this is a fairlynew service and generally you can expect a few hiccups to begin with.

:-"

FOA Mineral Lip Shine in 'Beach House' is a flattering hue

So, Glossybox is basically a '

lucky-dip

' andit comes down to 'luck of the draw' as to the value and quality of products containedin each box.%%-

Despite subscribers filling in a beauty profile, Glossybox are not always able to supplyproducts that suit.

#-o

  

One thing theycan guarantee though is that you will always receive $14.95 worth of beautybooty, if not a whole lot more.

=D>I love theidea of opening up a 'surprise'

:-O

  

beautypackage when it arrives in the mail and it gives me the opportunity to tryproducts that I might not have considered buying or trying otherwise.Personally, I enjoyed my Glossybox experience and while I don'tthink I could justify ordering a monthly subscription, I would definitely considerthe occasional box as a special pampering treat whenever I feel like a 'pick-me-up'.I also think a Glossybox would make an awesome giftidea for someone special; well I know I would be more than happy to receive oneof these as a present.;)I rate Glossyboxwith 3.5/5 stars overall, (*)(*)(*)1/2 (*)

with the decadent presentation and theanticipation of wondering what is going to be inside as the biggest draw-cardsfor me.
\:D/
It's a fantastic concept that just needs a bit moretime for any dilemmas to get sorted so it's all smooth sailing and perfectlypolished.

FOA Mineral Lip Shine in 'Beach House' lip swatch
Have you tried any of the various 'SampleBox' subscriptions at all?Or maybeyou have tried them all, if so please fill us in on your thoughts andrecommendations.:)I'd love to hear from any beauties who have receivedmore than just the one monthsubscription of these boxes.Do youthink they are worthwhile and you would consider the contents as money wellspent every month?:-?

Anyone been disappointed?

:|

Any feedback would be great peeps ;)