With this post we want to give you some tips on how to choose your fishing (or water sports) sunglasses.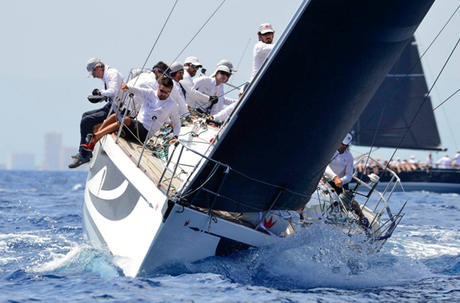 When buying your fishing or water sports sunglasses it is really important to take into account the frame material, its quality and their shape. Regarding its material we can talk about: metal frames and plastic (acetate) frames.
Metal sunglasses are a good option when wearing them for a long period. However metal frames are easily damaged if the fall down or if you accidentally seat on them. All materials are affected by sea and its corrosion but metal is the most affected one in these conditions what makes metal frames not to be the best option.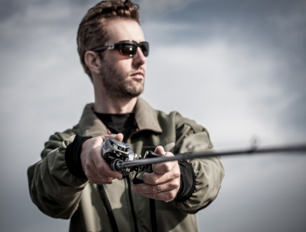 On the other hand we could choose acetate frames. These frames are manufactured with high quality materials to resist impacts. However acetate frames could be uncomfortable when wearing them for a long time; they are quite rigid and some fishermen do not like this feeling.
Another option would be the "floater" sunglasses by the American brand Dragon; they are quite light and these frames float on the water.
Some other recommended brands to practise fishing or sailing are Costa, Maui Jim, Prada Sport, Tag Heuer and (for the darest and the youngest) Arnette, Oakley or Adidas.
In case that your frame is not ready to float on water you will not have to worry; we will offer you floating cords to avoid losing them.
To practise some other water sports as water skiing, surf or bodyboarding we will always recommend you to choose the best option from our water sports selection at our webpage.
We want to remind you that - when practising water sports as surf, fishing or sailing - the most important problem is the reflection of sun rays on the water surface. To avoid this problem we will always recommend you to use polarized lenses.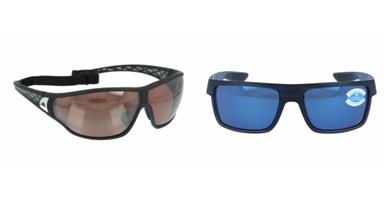 Polarized lenses are always the best option to eliminate all these dazzles offering us a better vision, more protection and comfort. It is not a surprise how these lenses' sales have raised during these years: they offer a really good vision and a high contrast experience.
Do you want to see all our water sports sunglasses collection? Visit this link and get ready to choose yours!
And...
If you need any help never hesitate on contacting us; we will be please to recommend you some models.