If you're looking for somewhere 'a bit different' to go on a short trip, you really don't have to look outside the island of Ireland.  While you may not be guaranteed good weather, you can count on hospitality, history, adventure, and scenery just as exotic as beyond the Irish sea(that last part may be slightly pushing it).  We were lucky to get all of that AND good weather when we visited Kinnitty, Co. Offaly, in June of this year.
My other half booked us a two-night stay in Giltraps Glamping, which included two free pints of a local brew and a half-day bike rental.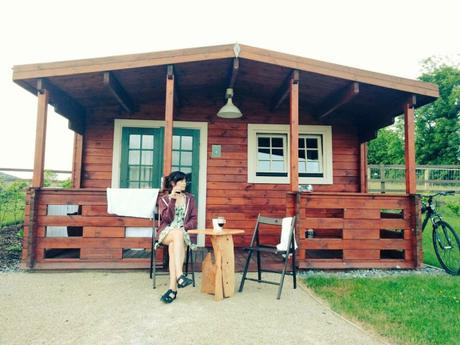 Driving there the rain was, in line with classic Irish summer tradition, pelting off the windows. So, we imagined ourselves cosying up in our little cabin watching Netflix, and maybe braving a puddle or two on the way to the local bar.  Turns out Giltraps is a sun trap!  The moment we pulled up and parked at the back of Giltrap's bar in Kinnitty the sun came out and stayed for most of the remainder of our trip.  After sampling the local brew in the sunshine, we had our dinner and a bottle of wine al fresco, on our own little porch with our new friends in the chicken coop beside us. Bliss.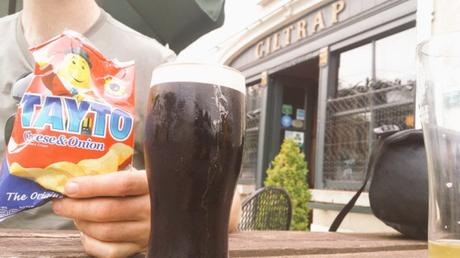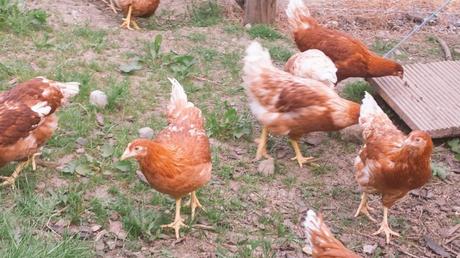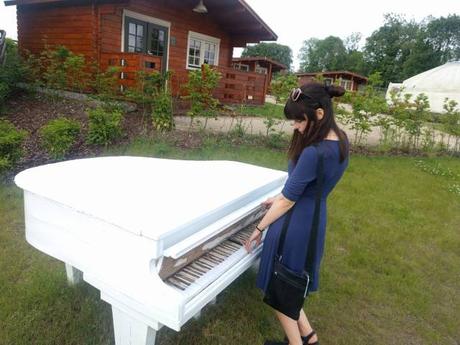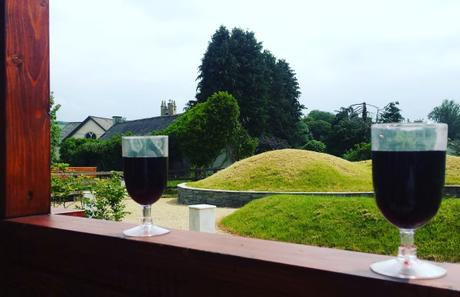 The glamping itself consists of a choice of a cabin or a large yurt. We had a delightful,clean and airy, little cabin with an extremely comfy double and single bed, the latter of which was dead handy for housing my clothes. The toilet and shower facilities were on site in the adjacent guesthouse,  along with free wi-fi and of course a pub right across the street.  The accommodation and local area were more than delightful and we instantly fell in love with the place…even/especially the hundred or so crows that caw from morning til night!
"WHAT'S THE STORY WITH THE PYRAMID?"
Offaly seems to have an obsession with pyramids(we spotted a few of them on our short stay), not something you'd expect to see popping up in a little county in Ireland, right? Kinnity pyramid is situated in the graveyard of the Church of Ireland,  a few minutes walk from Giltraps pub, and stands 30 feet in height. It was built as a family crypt by Lt. Col Richard Wesley Bernard upon his return from Egypt in the mid-1800's. It is an exact replica of the Pyramid of Cheop in Egypt. Behind the sealed doors and down the steps are 6 coffins belonging to the Bernards of Kinnity Castle. The last burial took place in 1907.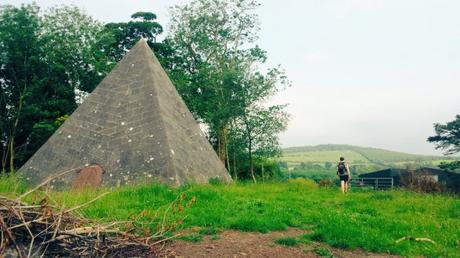 As we had the car and the good weather was on our side, we set off on a couple of adventures. Our first stop was Lough Boora Discovery Park , a 15,000-year-old mesolithic site, and bog turned wildlife sanctuary.  With several walking and cycling trails, we could have stayed all day amongst the sculptures (more pyramids), and beautifully preserved nature steeped in history.  But with only a day to squeeze so much in, we left with a vow to come back for a full day, with bikes in tow.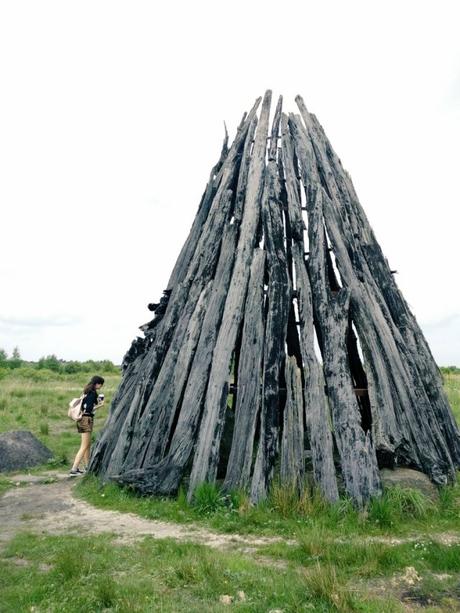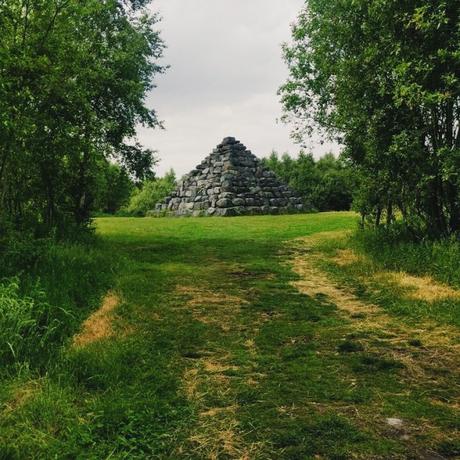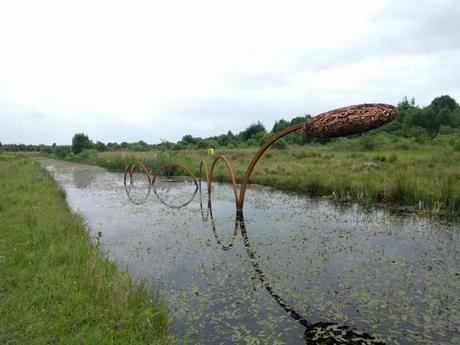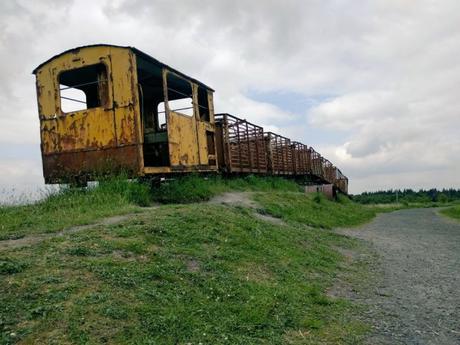 Our next stop was Birr Castle Demense and the Science Museum. The day was turning out to be a factor-50 belter, so it was exceptionally nice to walk around the grounds with a glass of wine, soaking up the scenery and the rays.  The historical and engineering element of the castle was fascinating, and standing next to the "Great Telescope" or Leviathan (aka The Rosse Telescope) was definitely a highlight.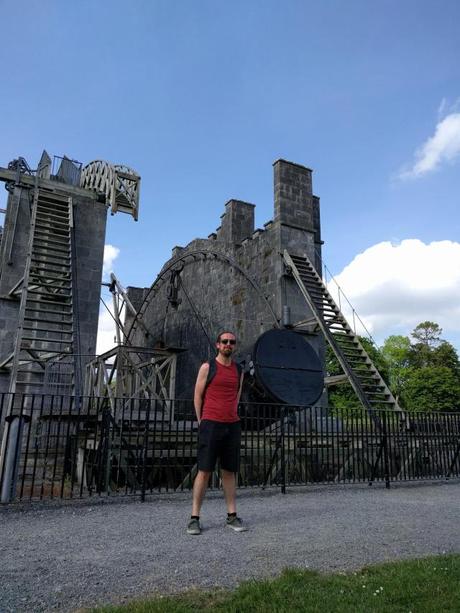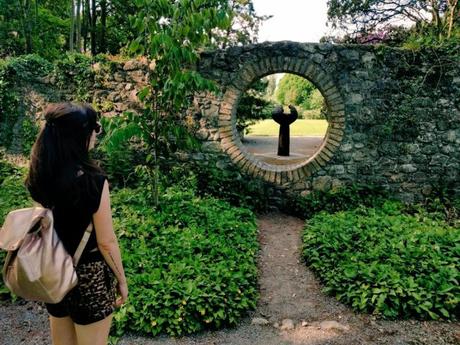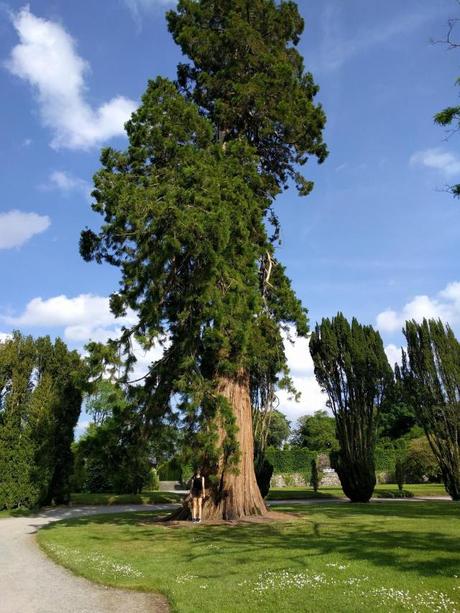 Our last day. The weather was a little duller, but we took advantage of the free bike rental and tackled the Kinnity Forest Trail Head, which can also be walked. It was fairly steep, so on the way back down I walked beside my wheels, for fear of my life, and the payoff was the view which was exhilarating.  Offaly is packed with trails for walking, cycling and horseriding, so it's well worth taking a map to explore for a few hours, or a whole day.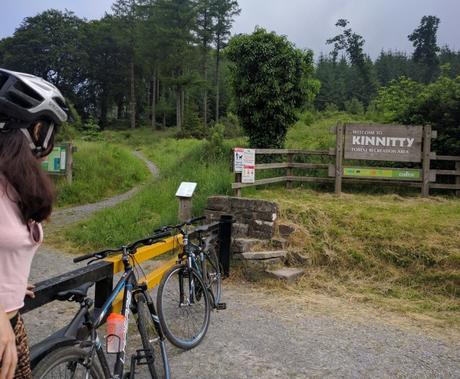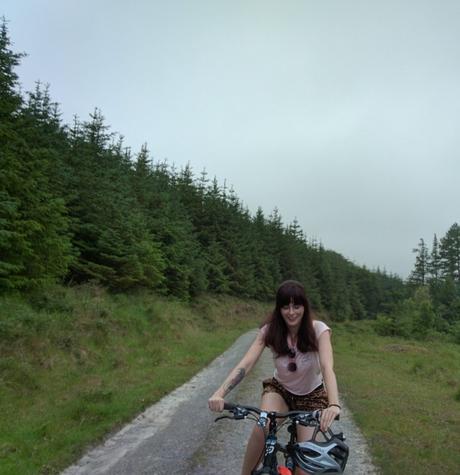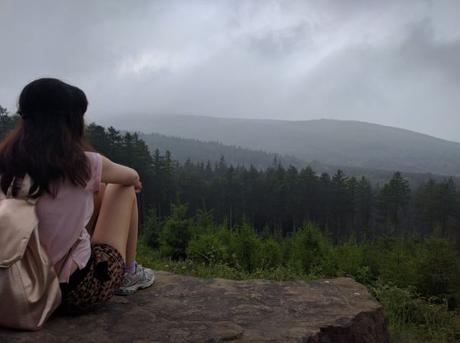 We're hoping to make a return trip to Giltraps Glamping to see more of what Offaly has to offer, in October.  Autumn would be an especially magical time of year to visit, I think, Halloween surrounded by pyramids and a few hundred cawing crows…
Links 
Giltraps Pub, Townhouse, and Glamping: http://www.giltrapspub.com/
Lough Boora Discovery Park: http://www.loughboora.com/
Birr Castle Gardens & Science Museum: http://birrcastle.com/
Hiking and Biking Trails: Visit here
This blog post is in no way sponsored, I just had a grand time and wanted to gloat!