This month I received my glam pack a day after friend's in Auckland - no big deal (though I was excited about receiving it early) which they announced on Facebook, but it turn's out it arrived later than it usually does. I blame that on all of you posting your Christmas presents! *not really*
Firstly, I want to get 3 slightly annoying thing's about this box out of the way.
1) this month's box arrived without the content's being closed inside the box - actually, I don't mind if this happens from time to time
2) there was no ribbon to untie - actually, I don't mind it as long as it's not every month
3) it didn't contain name the theme, product information card, or any product information pricing
I don't mind from time to time having an open box because one product was taller than the box (So Susan Brazilian Sun Bronzer) but please Sample Bar don't leave out the product card or pricing because I like the card's plus I like the price of the product's so I can see if the product's received are more than the $25 subscription.
From the product's I received this month I can only guess the theme is a Girl's Night Out or a Christmas Party, but as there's no card with the theme on it - I'm taking a wild guess.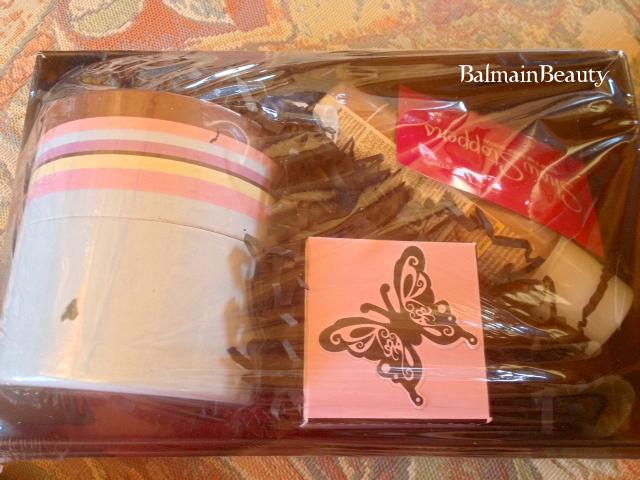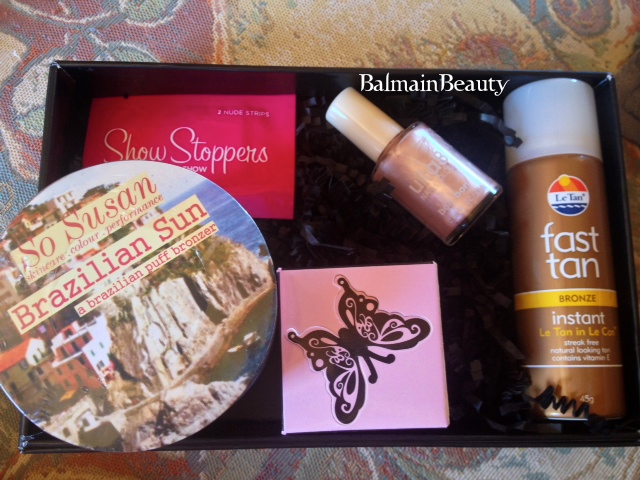 Two brand's I've been wanting to try for month's are So Susan (I heard Fleur de Force mention something about it in one of her videos) and it's a UK brand and also Ulta3, which are an Australian nail polish brand, they currently have oodles of stockists in Auckland but none in the Bay of Plenty and no website ordering for NZ. [Side Note: I'm on the hunt for Ulta3 Citrus Burst Lipstick's, which an Australian youtube friend told me about and they're gorgeous and cost AU$2.95 each!]
I already have two Ulta3 polishes from an eBay haul in Watermelon and Lemon Meringue and I really like the formulation and colour's of those two.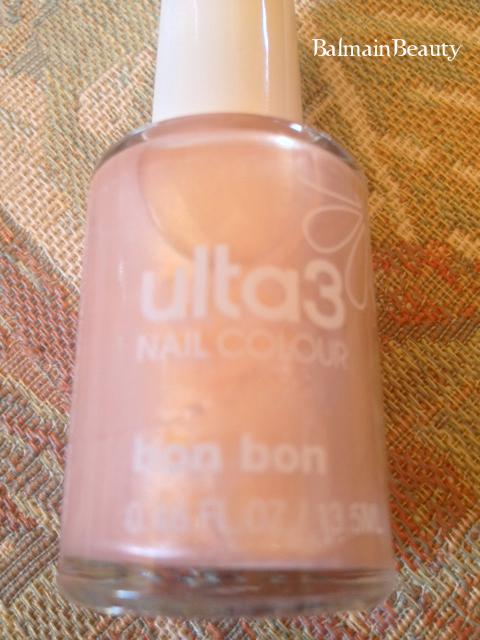 My bottle of Ulta3 polish from the Glam Pack is called Bon Bon and it's a pretty pinkish champagne frosted color. It's definitely work appropriate, which is something I need to consider these day's.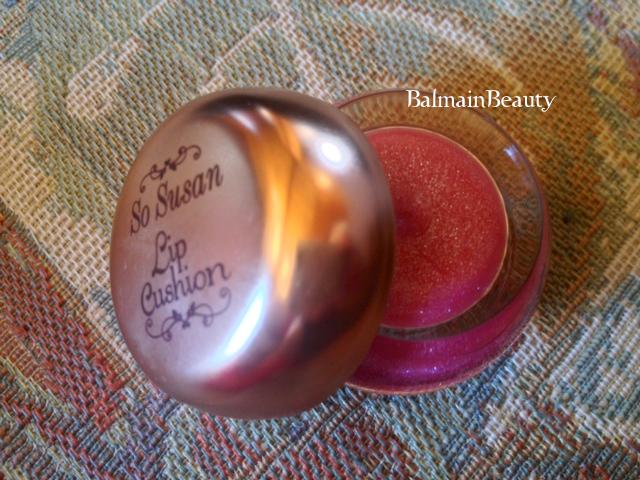 So Susan Lip Cushion

, this is basically a pretty small pot of dark pink glittery lipgloss (a personal favourite). Sample Bar seem to know my taste pretty well (I think they've been spying) this comes in a gorgeous pink and black box with a Butterfly on the lid. What I like about it is not only the color and the glitter in the gloss but it feels smooth and nice on my lip's without being sticky, also its Cruelty-Free which is something I like in beauty product's and it's also Green Commitment which mean's recyclable paper and lead-free ink used on the box. The lipgloss contains beeswax, mineral oil but there are two paraben's - methylparaben and propylparaben I'm trying to stay clear of paparben's but I'll give it a try.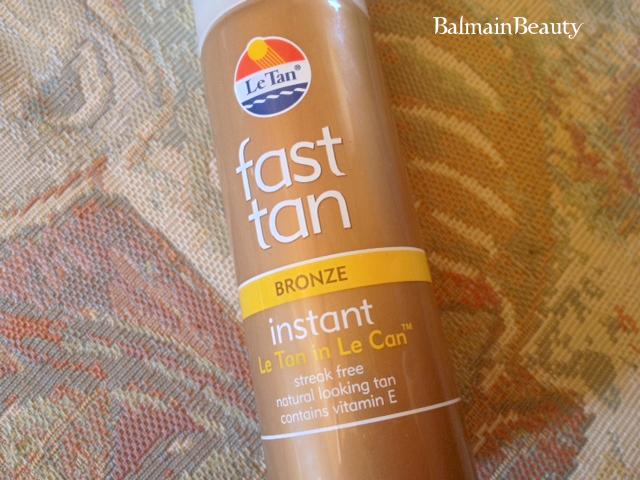 Le Tan Fast Tan in Bronze

. Since I was a teenager I've gone through many stages of loving tanning product's and Le Tan is one of my favourite's along with Piz Buin. Le Tan Fast Tan in Bronze is a 45g sized spray, which is perfect for handbag's and or beach bag's and it says it's Instant Le Tan in a Can, streak free natural looking tan containing Vitamin E. I'm not a dab hand with self-tanning product's but I'm going to exfoliate, moisturise and then apply this to my arm's and leg's after Christmas so I'll be sure to post a picture on my

Facebook

page and

Instagram

.
My second

So Susan

product is the

Brazilian Sun Puff Bronzer

, it's a bronzer with a pretty pink powder puff to use for application. The bronzer is very dark I'd have to apply lightly but I like the packaging and the pink powderpuff is gorgeous I'd use that for applying glitter on my arm's, yes I'm 6 year's old and I absolutely adore glitter. I don't ever see myself growing out of it.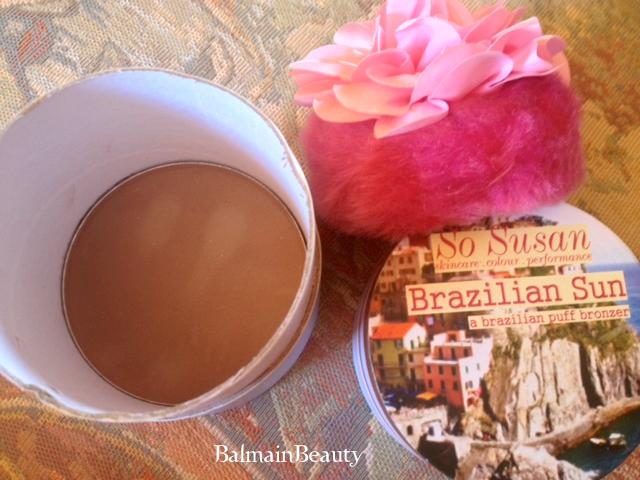 The last product is the

Show Stopper Nude Strips

. I doubt I'd find a use because I don't wear sexy top's and alway's wear a bra in public, these are just like the Red Wine Wipes which I ended up giving to a friend I think they shouldn't be included as a product but as an extra item. If I could have an additional extra in my box I'd prefer another Savoir Faire mini lipstick or a mini nail polish rather than wine wipes and nipple tape's but that's just me. Thank goodness we're not getting mini perfume sample's that's the major irk I had with UK beauty boxes, every single box had one and was counted as 1 of the 5 item's.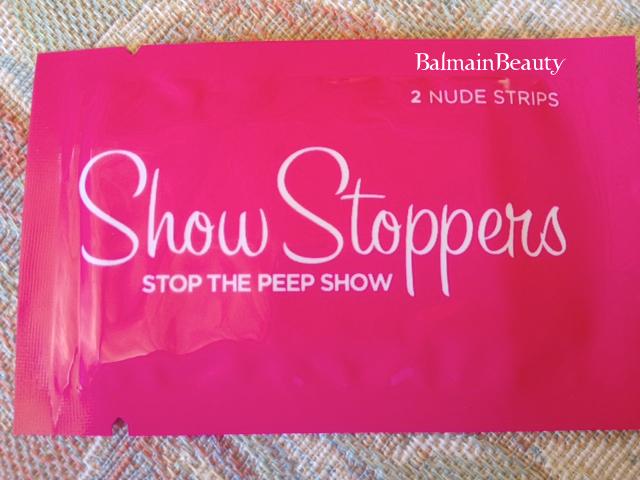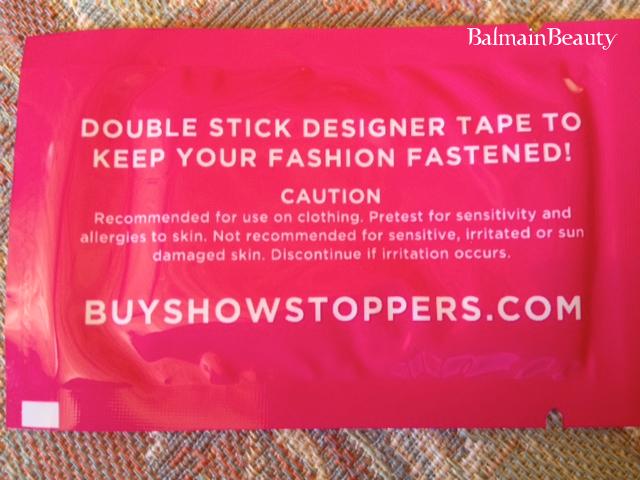 My final thought's on Sample Bar for 2012. I received the Launch box in October, then November's box and now December's box and I have to say I prefer November's box so far. I do like this month's box too but I just think November was the best of the 3 I've received. I'm going to continue with Sample Bar in the New Year.
Thanks to

Sample Bar

for launching a brilliant service for us beauty addict's - that's the first thing I looked up when I decided to move to NZ and I was gutted to find out in February that there were no such subscription services here, but it didn't take long for Sample Bar to answer my prayer's!
In 2013 I'd like to try Goodie Bar which is launching and also the NZ version of

LustHaveIt

and then I'll decide if I'm staying with Sample Bar, or subscribing to one of the other two. I'd like to see the cost of the 2013 boxes launching somewhere between $15 and $22.50 a month. I like that Sample Bar is $25 a month because includes CourierPost shipping but if your looking for something like this $25 is a lot of money to most people so if anything launches under $25 I'll be happy and anything launching over $25 I won't be trialing those subscription's.


Coming Up on BalmainBeauty in January 2013


I'll blogpost or make a DIY video on How to Repurpose your Sample Bar Glam Pack's so keep this in mind for next month and please don't throw out your boxes, or if you must throw them out because you don't want to repurpose them, please put them in the Recycle Bin.
I hope you enjoy our Glam Pack this month and if you received any product's or brand's different to mine please comment below. Am I the only person who received two product's by So Susan?