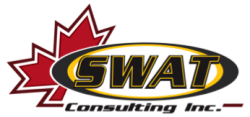 Job Description
The position requires the candidate to be able to work with a variety of GIS/CAD/Web platform products to interpret, compile,produce cartographic data and maps using a variety of environmental and energy industry datasets.
The candidate should have a thorough understanding of GIS hardware, software and Web development platforms and be able to integrate our products into a web based infrastructure. The candidate must be able to manage and prioritize workloads independantly. The position requires the candidate to work in a distributed work environment thus allowing for flexibility. Thus the candidate must have excellent computer skills and proficiency to work within a cloud based architecture.
This position has room for positive growth and expansion of the candidates skills within the organization. The position offers a remuneration package that is commensurate with experience. This is a full time position.
How to Apply
Please submit resumes to [email protected] and visit our website and post to [email protected]
Posted by: Brett Pequin
Company: SWAT Consulting Inc.
Province: Calgary
Location: Calgary, Alberta, Canada
Job type:

GIS

Salary:

n/a

Job category: Technicians
Tags: Alberta - Calgary - cartographic data - computer skills - energy - geography - geomatics - GIS - maps - software - Web development

13 total views, 13 today

Job expires in: 45 days