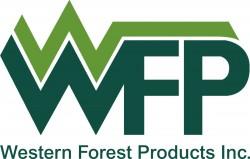 Job Description
The Role
WFP is seeking a highly-motivated, innovative thinker with an aptitude for data manipulation and analysis, demonstrated skills in geographic information system operation, and the ability to work both independently and in a leadership role. The GIS Analyst supports operational and corporate planning initiatives by managing and analyzing spatial information to provide high-quality maps and reports. At operations, this position works with Information Systems to implement technical solutions for meeting operational needs. Familiarity with LiDAR and other remote sensing technologies would be an asset.
Responsibilities
Geospatial Analysis: capture and edit spatial features; convert data into formats appropriate for analysis being performed; analysis and reporting tasks;
Mapping: Produce and maintain operational maps from standard map templates, produce maps for operational and tactical planning initiatives. Analysts will also undertake Visual Landscape Design as required
Forestry Systems: Perform advanced editing, spatial queries and mapping, prepare and implement data quality checks, author or edit map templates and other configurations as required, analyze and document business processes, and assist in developing standards and procedures.
Leadership: Ensure that all GIS activities and actions meet or exceed Company requirements for quality management, health and safety, legal stipulations and environmental policies. Provide contractor support and policy direction.
Qualifications
Strong communication skills and a demonstrated focus on customer service
Excellent analytical, problem solving, organizational and project management skills.
Proficient with ArcGIS and ESRI suite of extensions.
Familiarity with Cengea Resources, GPS, World Construction Set, Feature Manipulation Engine, Microstation, RoadEng, ForestOps, Summit Evolution, Crystal Reports an asset
Working knowledge of scripting and programing in Python and SQL
Familiarity Java and Visual Basic are beneficial.
A general awareness and understanding of the forest industry
The Rewards
Western's key strength is its dynamic people. With more than 2,000 talented and motivated employees, the company has industry leading knowledge of the fibre base, skills in product manufacturing and dedication to customer service as well as a commitment to safety, community and environmental values.
Western's valued employees are dedicated to their profession, co-workers, communities, company and customers. Their inspiring and unique skill sets and commitment to achieving excellence are reflected in Western's products, processes and culture of continuous improvement and Innovation.
The Location
Port Alberni is an affordable waterfront community at the heart of the west coast of Vancouver Island. It is situated at the end of a 48 kilometer-long inlet that offers access to an amazing wilderness. Incredible surroundings with surging rivers filled with salmon and trout are surrounded by a rain forest of giant trees, some towering more than 61 m (200 ft.) into the sky.
The City of Port Alberni offers a deep sea port, beautiful waterfront quays, an airport, a new hospital, shopping mall, casino, and a well-developed array of recreational facilities. The pastoral Alberni Valley, has become a gateway to the West Coast of Vancouver Island, with the increased popularity of the Pacific Rim National Park as well as Barkley and Clayoquot Sounds offering world class diving and incredible sport-fishing. For more information about Port Alberni refer to http://www.hellobc.com/port-alberni.aspx
The Company
Western Forest Products Inc. is margin focused timberlands manager and wood producer committed to building a profitable and globally competitive forest products business. At Western, we are committed to the safety of our employees, the culture of performance and the discipline to achieve results.
On the Coast of British Columbia, we source high quality fibre from five distinct coastal BC tree species, each having its own unique properties, providing for the demands of our global customer base. Our access to quality fibre, means our wide range of products are consistently available to discerning buyers world-wide.
We have the largest investment in Coastal manufacturing with 10 flexible milling facilities and a reputation for high quality products, to exacting customer specifications. This positions us as a preferred supplier to customers from over 25 countries. Those customers are supported by service agents in more than 15 locations around the world to source exactly what they need to be delivered on time.
How to Apply
If you believe that you have the talent that we are looking for, please submit your resume and cover letter, citing the Reference Code, in confidence to the
Human Resource Department
-
Facsimile:
1.866.840.9611
Email:
[email protected]
Application Deadline:
Thursday, June 27th, 2013
Reference Code:
GIS-PAFO   
Job Categories: GIS. Job Types: Analysts. Job Tags: ArcGIS, BC, CAD, Esri, Forest Operation, Geospatial Analysis, GIS activities, GIS Analyst, GPS, LiDAR, Mapping, Microstation, organizational, PAFO, Port Alberni, problem solving, project management, and Python. Salary: n/a. Job expires in 9 days.
60 total views, 6 today