There's nothing like a few touches of pink to bring a hefty dose of girlishness and romance to your wedding day. Whether you choose to go for a flirty pale pink or a bolder shade of this same color, there's no doubt about it: Pink is the one color that's guaranteed to add charm and coziness to just about any wedding reception.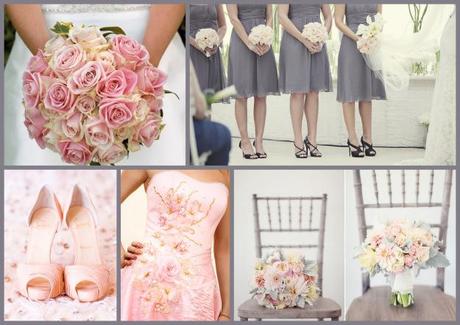 To bring some girly and romantic touches to your pink-themed wedding, it's particularly important to focus on the cake, the dress, the bridesmaids' dresses as well as the party favors. Indeed, these are types of accents that will automatically set the tone for your special day.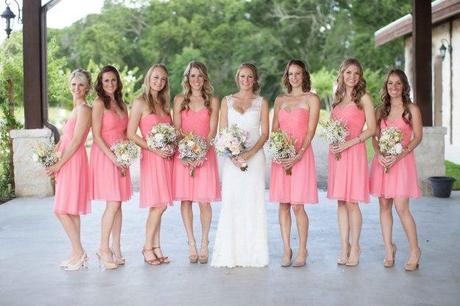 While some brides don't mind donning a pink dress, other traditionalist ladies can easily slip into their typical white wedding attire while the bridesmaids dress up in frilly, girly pink frocks. For a more romantic touch, try to go for knee-length and sleeves bridesmaid dresses with flared, flirty hems. Of course, there's no reason why the groom shouldn't get into the spirit of the occasion as well by donning a pink tux- or at the very least, a pink shirt or tie with a black tux.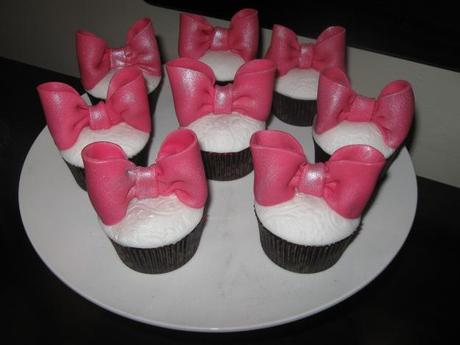 As far as the dessert buffet goes, you can very easily infuse a romantic touch by going for decadent cupcakes with pink icing in the form of bows. Sprinkles, of course, are the ultimate girlish accessory by excellence so ask your baker to decorate your wedding cake and cupcakes with a generous amount of sprinkles. If you don't want to serve cupcakes at the reception, bear in mind that you can very easily hand them out as wedding favors.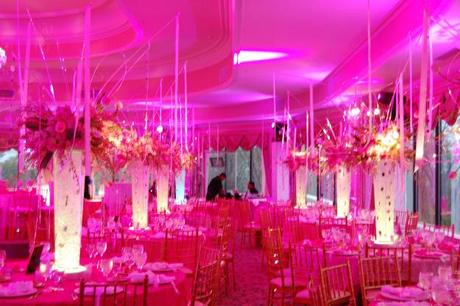 Another easy way to bring a girly and romantic touch to your pink-themed wedding is by playing with lights: soft pink and lavender lights will not only bring an ethereal glow to the wedding party, but they'll also create the ultimate loved-up atmosphere, especially during slow dances and songs.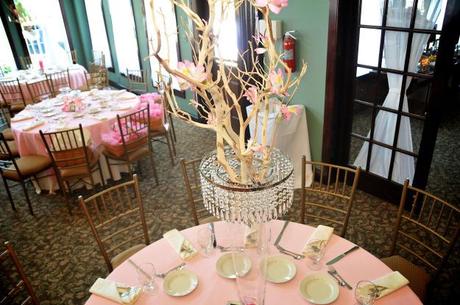 Table settings and centerpieces should also be selected with extreme care: an overly sophisticated setting will definitely distract from the girly and romantic theme, but try not to go overboard either. Helium balloons and confetti belong to kid's birthday parties: you want to be girly, not childish, so opt for pink napkins or pink, black and white flower arrangements.