It isn't everyday that I get the urge to direct a music video the minute I hear a new song that makes my feet, fingers, and body move! I love those moments because I can visualize exactly how to translate the feelings into images, as cliche as they may be. When I heard Inna Modja's song - 
 Life -
I had visions of happy people doing cartwheels down Yonge street, sitting at cafes, holding hands, having picnics, kissing -  maybe on a tree. Key theme: happy, shiny people! I finally got around to watching the actual video, I wasn't disappointed. It's a fun video to go along with a fun song that actually has the ability to
turn your frown upside down
.
Cheese.

And that's how
Inna Modja
became my girl crush of the week. Inna is from Bamako, Mali but moved to Paris at a young age. She is kind of a big deal in France but is gaining popularity overseas and so she should. With all the crappy music we are subjected to everyday, I'm excited that she is emerging and hopefully soaring soon. Not only can she sing but the girl has S.T.Y.L.E. Love the retro chic looks she rocks in her videos.  She is adorable!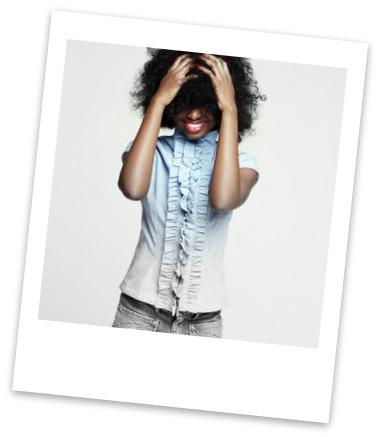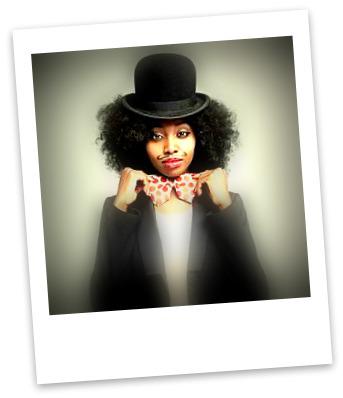 Now watch the video and tell me you don't agree. You may be made of stone if you aren't smiling by the end of this video. I have it on repeat and will continue to play it all day Friday to kick off a sunny weekend.
Inna has been compared to Christina Aguilera but I'm not sure WHY or WHO decided that. I don't think their musical styles even come close. Christina is bloated. Inna is FUN! Check out her other hits including the
French Cancan
and
Mr. H
. Can't wait until she starts touring... fingers crossed. Maybe she'll invite me to direct her music video *enter dreaming sequence*(ha! reincarnation gods - do you hear me?)
Enjoy!
Foodie Wife