I am currently trying a lot of stuff from

Gia Bath & Body Works

- an indigenous brand with interesting product range. Gayatri Brown is the heart & hand behind this amazing handcrafted range of soaps and products. I have gifted her artisan soaps to dear ones and they have always "wow"-ed at how pretty they look and how good it is with use.
Probably for the first time in the country, Gia Bath & Body Works have come with something like this - Butter Creme Whipped Soap! It is a creamy souffle that can be easily mistaken for some whipped butter that anyone would want to gobble down quick!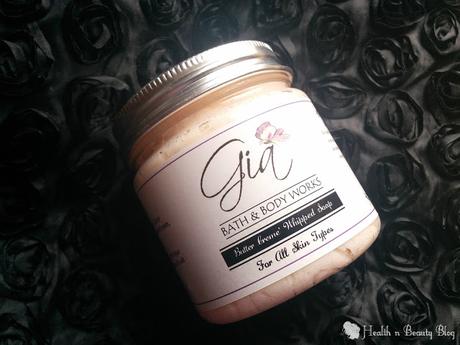 PRICE - INR 475 for 150 g
You just need a small scoop of this whipped soap filled with goodness of virgin olive oil, castor bean, coconut, avocado and jojoba oils. It also has a nice shea and cocoa butter blend with fresh cream that gives this soap this amazing buttery texture.
The ingredients and the final products are not tested on animals and are naturally sourced. And these are safe to be used on kids too since they do not contain any harmful chemicals or fragrances nor do they dry out the skin unlike commercial soaps.
Wondering what fragrance this one kind-of-a soap has? I tried Givenchy Organza, the famous perfume from the brand. Gayatri makes magic with her essential oil blend to bring the lovely Givency fragrance into this soap! I have not tried the perfume personally, but now I want it all by means! Other signature fragrances like Marc Jacobs Daisy, Gucci Rush, etc. are available too.
These whipped cream soaps are packed in a convenient plastic jar with a screw-on lid. You can simply toss the sturdy jar into your bag while traveling or best transfer some to a small container - no hassles of leaking shower gels anymore!
There are no preservatives added to the product and hence you need to finish these up in about 8 months from manufacture. That is the same reason why, it is also suggested to scoop out a little product using a spatula/spoon for each use rather dig your fingers into the jar to prevent from contamination.
This product gives you a luxurious bath feeling while at it, but yes sadly the fragrance doesn't stay put on the skin once you are out of the shower. Being naturally scented this is expected and so I am not bothered!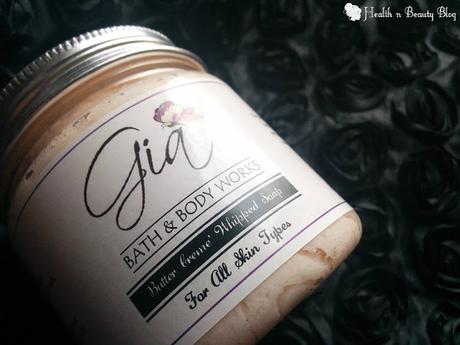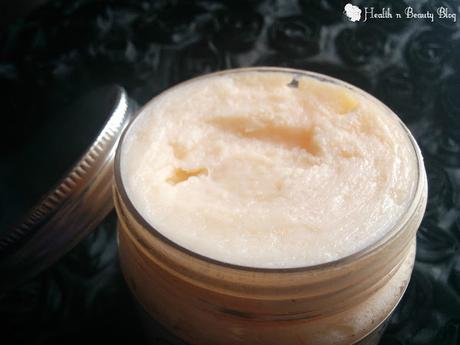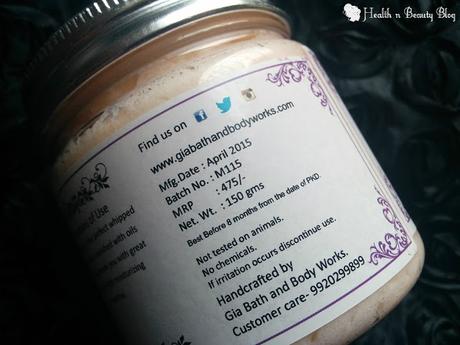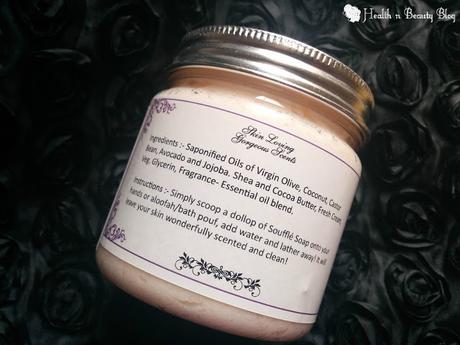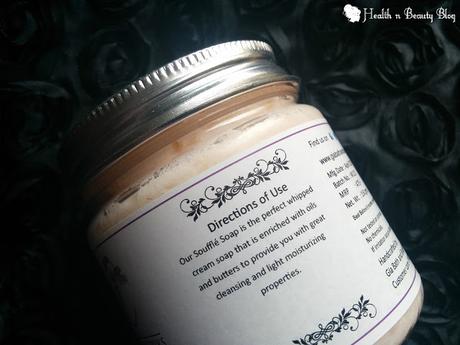 Only slight peeve that would probably slip out of my mouth about this product, is that it can come along with a spatula or a small spoon!
HOW TO ORDER
You can place your orders directly from their official website (linked above in blue italic font) or contact the brand over their Facebook page.
Finally, here is some whipped butter creme that I can indulge into how much ever I want, that wouldn't add on to my waist! :D