A wedding program serves many purposes — as a lovely memento of the day, a way to honor the participants, and a playbook that guides everyone through the steps of the ceremony.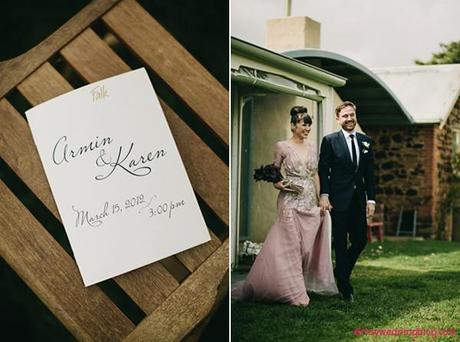 Some houses of worship create programs for couples getting married, or you can design your own. In either case, make sure your officiant or the person in charge goes over it before the final printing. Programs can be simple or elaborate, photocopied on plain paper or engraved on card stock, written in calligraphy or typeset, unadorned or embellished with artwork, ribbons, and color. A typical layout for a four-page program (front, back, and two inside covers) includes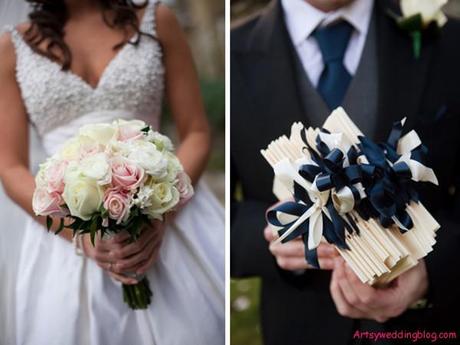 Front cover: The name of the couple — "The Marriage Ceremony of Charlotte and Charles," for example — along with the date and place. You may also embellish with a graphic element such as a family crest, personal logo, hand-painted flower, a pen-and-ink sketch of the locale, or some other meaningful image.
Inside front cover: Everyone involved in the ceremony — the officiant(s), the bride and groom, their parents, and the wedding party. Along with names of the attendants, sometimes couples include their relationships to the bride and groom.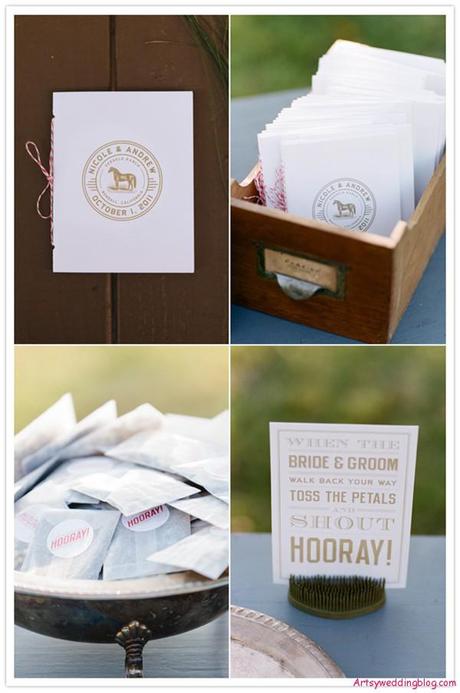 Inside back cover: The ceremony step-by-step, complete with music and readings.
Back cover: Depending on how much room you have, you may put a personally meaningful poem, bit of prose, or blessing. This spot is also a good place to thank family and friends, acknowledge deceased parents, relatives, or friends, provide reception site information, or gently explain that use of flash or video cameras is prohibited or goes against your wishes.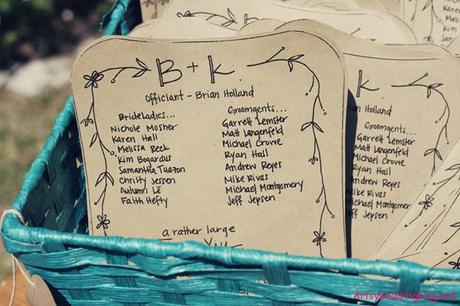 For a more elaborate program with multiple pages, the inside cover is often where you thank family and friends for their support. On subsequent pages, you may have a more-detailed program, especially if you have many guests unfamiliar with the ceremony traditions — for example, when to respond at particular points during Nuptial Mass. You may also want to include foreign-language translations; words to the readings, songs, prayers, or blessings; or explanations of religious or ethnic rituals, customs, or military traditions. Apart from repeating reception site details, don't tell guests more than they need to know about your wedding-day schedule.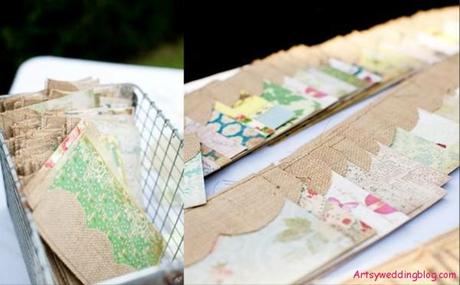 When listing the music, include the prelude, the processional, music or songs during the ceremony (including hymn numbers), and the recessional. Also list names of soloists and musicians, indicating who is performing what.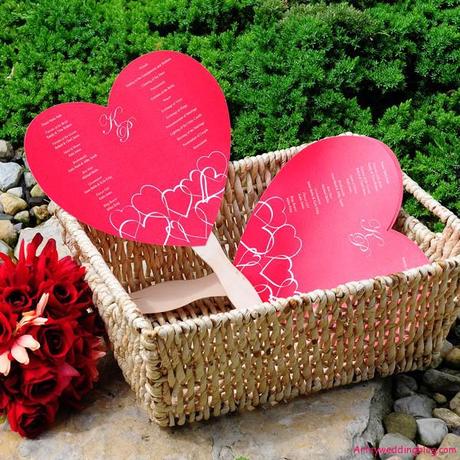 Releasing a tide of helium-filled balloons and watching them drift up and out of sight seems romantic but is in fact environmentally unfriendly. The balloons eventually deflate and become random litter, get hung up in trees, or wind up in lakes and oceans, where animals such as whales, birds, and dolphins ingest them and die. Rice has also fallen out of favor because it expands in the stomachs of birds and other creatures and can be fatal. If you feel you must have something thrown, try birdseed, flower petals, or having bubbles blown at you instead.