IT'S OFFICIALLY SUMMER !
And you know what that means, sunshine, the beach, and a good tan.
Side note, it's seriously so hard to even believe that it's already June.
WHAT. THE. HEY.
This summer I plan on crossing a lot of things off of my mile long bucket list, and I am just dying to travel.
I was suppose to go to Puerto Rico this past spring, so hopefully I can take care of that this summer.
Anywho, now that it's actually summer, and I am just about as pale as a ghost, i'm in need of an emergency tan. STAT.
Whoever said pale skin is a good look, at least for me, is 100% LYING.
The 15 and 16 year old me would instantly hit the tanning bed at a tanning salon around L.A, but the 25 year old me wants to strictly stick with 'sunless tanning'.
The older you get, the more important it is to really take care of your skin, and cherish it. Obviously when you're younger, you don't really think about the long-term effects of using a tanning bed.
If I was still tanning like I did when I was in high school, my skin would be in some SERIOUS trouble right about now, so sticking with the sunless tanning option is best at 25 for me at least.
Of coarse, when you're trying to find really decent sunless tanning options, it can always get a bit tricky.
I've personally had a few bad experiences with certain lotions, and brands that to this day, I will stay FAR FAR away from.
AND I MEAN FAR.
But, there are also some really good quality sunless tanning lotions out there as well.
One of my favorite brands in particular is Tanceuticals.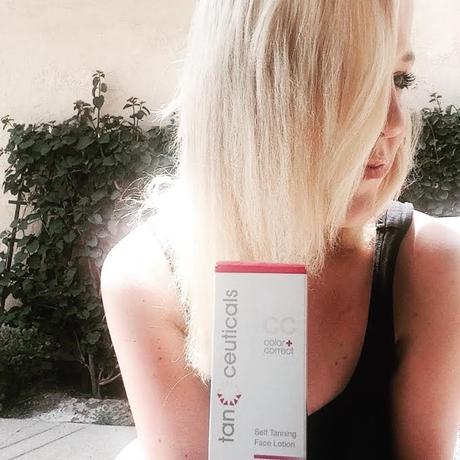 I personally am a fan of their face and body lotion in the color ( dark ).
CLICK HERE TO PURCHASE YOUR OWN TANCEUTICALS