I hope that everyone is enjoying their Monday.
I don't know about you, but I am over-the-moon excited that spring is almost over, and summer is just about to be here.
Although it's usually hot in Los Angeles, it's been quite hot during the day, and the nights have been real cool, making it un-easy to dress in a full day summer outfit.
Crop tops have always been one of my personal summer favorites, and yes, you can have ANY body type and wear a crop top, please don't let anybody else tell you otherwise.
Here are a few of my favorite crop top options below.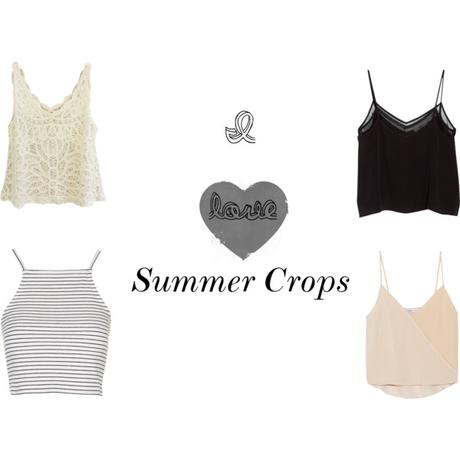 Shop Heather's Favorite Crop Tops:

Topshop stripe shirt
$18 – topshop.com

Lace tank top
lookbookstore.co

MANGO black spaghetti strap tank top
$30 – johnlewis.com

Chelsea Flower pink top
$125 – theoutnet.com