The AquaBeat version 2.0 of Speedo finally arrives on the beaches! Waterproof up to 3 meters depth and with the ability to float on the water surface, the AquaBeat MP3 player is perfect for everyone who likes to move to the rhythm of their favorite music, even underwater! Its compact, ergonomic and sophisticated design makes it very easy to use during every activity.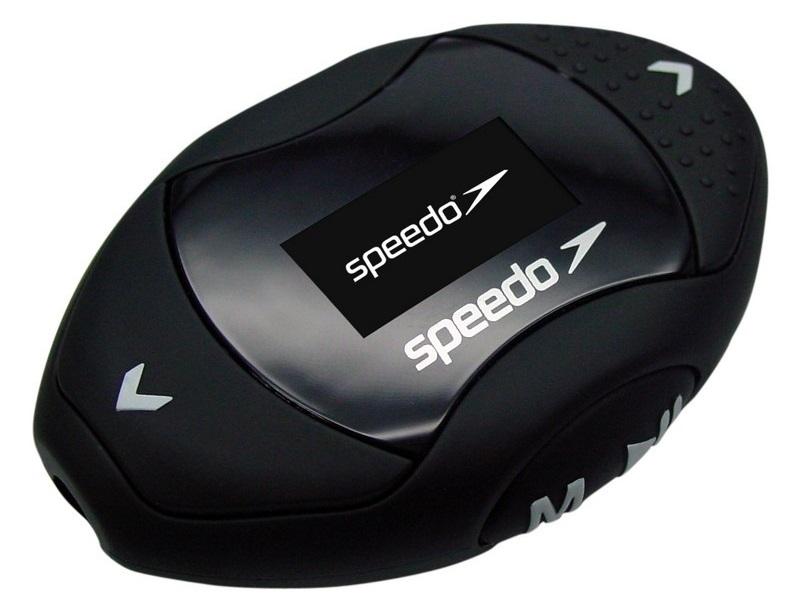 Nothing better than practicing sports activities you prefer, while listening to the favorite tunes! Even in the pool, thanks to water-resistant earphones! And there is no need to worry about corrosion thanks to its soft touch plastic coating, which resists water with chlorine and sea salt. The gadget supports MP3 and WMA, and Speedo even offers one year warranty, which is 4 times longer than most waterproof products! Speedo also provides a "Playlist Editing Software" which helps you add music and sort it quickly and easily.
Audio player AquaBeat 2.0 has 4 GB internal memory (the equivalent of about 1000 MP3 and 2000 WMA files) and provides up to 9 hours of listening to music. The USB port can charge the Aquabeat and connect it with the computer. Best of all, the Aquabeat can be easily attached to swimsuits, goggles, bikinis and wetsuits. It weighs only 35 grams and comes with short earphone cord for easy wear.