Every girl loves a good dress that makes them feel good, and look amazing.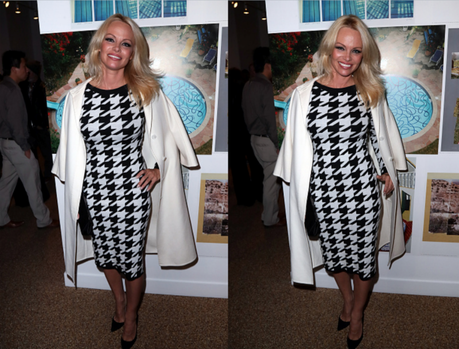 I always have the worst time trying to shop for a dress, because i'm short and do not have long legs, but i'm seriously in 'AWE' of this dress that Pamela Anderson wore attending the exhibit at the TASCHEN Gallery here in L.A.
Her dress is by EK London.
You can shop the look here: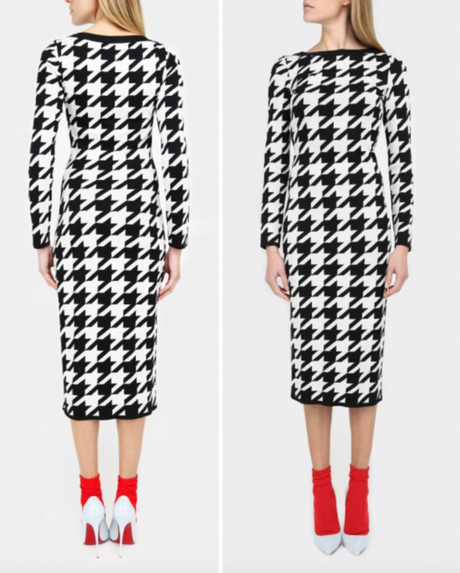 Houndstooth Sweater Dress by EK London, £204.00/$255.00