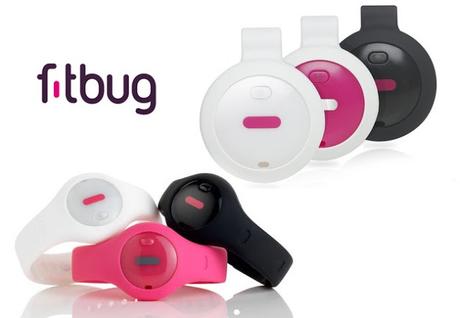 Disclaimer- 
Precious Little Worlds
 have been given  this item
for 
free 
 in exchange for our honest opinion for the purpose of our blog, to report back to you the viewers our findings.
TAKE YOUR FIRST STEP TO GETTING FITTER, EATING HEALTHIER AND SLEEPING BETTER WITH FITBUG ORB
Priced at just £49.95, the Fitbug Orb is the most affordable, feature and service rich tracker on the market 
For those looking for the ideal way to kick-start a healthier lifestyle, take a step in the right direction with the Fitbug Orb. 
The Fitbug Orb is a button-sized activity tracker that tracks every step and aerobic step, together with distance and calories burned, whilst also monitoring your sleeping patterns – syncing wirelessly to your Fitbug App and online account (available to download free from iTunes or Google Play). The discreet activity tracker can be worn in different ways to suit your style including on your wrist, attached to your belt, beneath your clothing, or even in your pocket or handbag. 
To help you get started on your journey, Fitbug will set personalised weekly goals sending regular feedback and advice to keep you motivated and supported every step of the way. 
To help you sleep better, the Fitbug Orb will monitor the quality and quantity of your sleep time. By interpreting the amount of body movement throughout the night, the tracker reveals how much sleep was achieved and points out any periods of wakefulness. This is a great aid in helping you address factors in your daily life that are affecting how you feel when you wake in the morning.
In addition, you will also get free access to a host of healthy recipes, articles and nutrition tips as well as online games and an online Fitbug community, helping you make the necessary realistic changes in your diet to eat more healthily. 
The online member's area will also allow you to log your food and additional exercise so you can monitor calories in and calories out – a great tool for those looking to shed the pounds.
Wearing The Orb is a walk in the park itself, at only 30mm in diameter, with no screen, you can see all your progress on your phone, wherever you are, whatever you're wearing, allowing you to track all your activity. Available in three popular colours – white, black and pink – the Orb's wearable design is interchangeable from day to day.
Priced at just £49.95, the Fitbug Orb is the most affordable, feature and service-rich tracker on the market - a kick above all other competitors. 
Available from selected Tesco Stores and online, Dixons Travel, PC World, Carphone Warehouse, Argos and
www.fitbug.com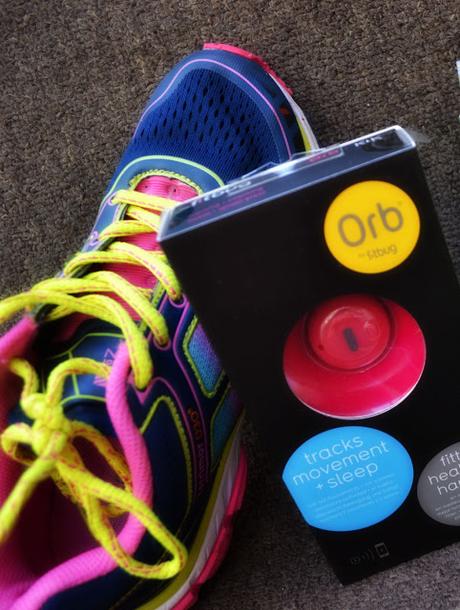 Just a little intro to how and why this is good for my use I recently got married in May this year I had been on a healthy eating plus exercise plan prior to my wedding but after for the next few months I let go and went back to my old eating habits.
This had made me put on a little weight on and now I am unhappy with this so getting to review and try out the Orb was just the kick in the right direction I needed. 
Once your Fitbug Orb arrives it comes presented in its own box that clearly tells you what the item is and how it tracks and what you can achieve from the orb,this is good if you are looking at the item in store.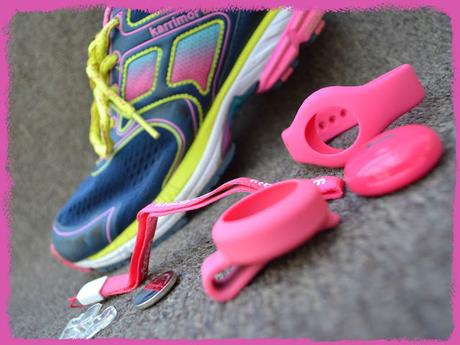 Package Contents
Fitbug Orb
CR2032 battery
Wrist strap
Pocket clip
Lanyard
Instructions
How to setup your Fitbug Orb 
Insert Fitbug battery
You'll find your Fitbug battery in a plastic wrapper in the box. Remove the Fitbug battery from the plastic wrapping.
Use a small coin to remove the back of the Orb. Insert the Fitbug battery into the rear of the Orb. Make sure the rubber seal is firmly in place before you close the lid. Use a small coin again to twist and securely close the lid of the Orb.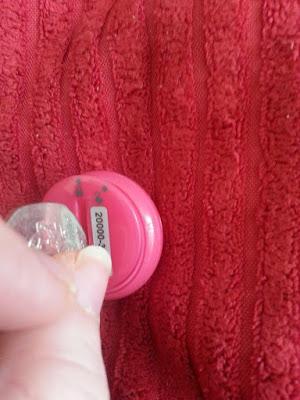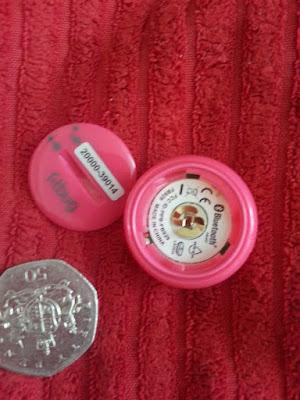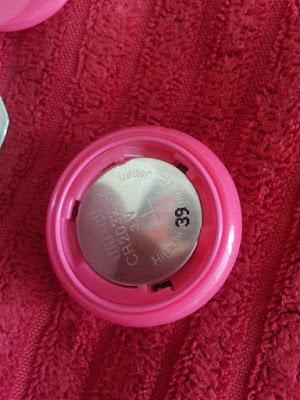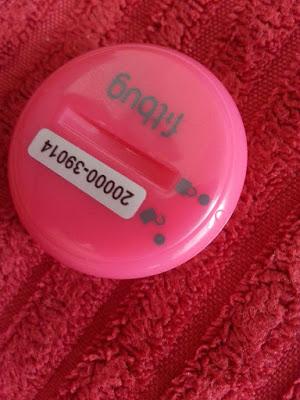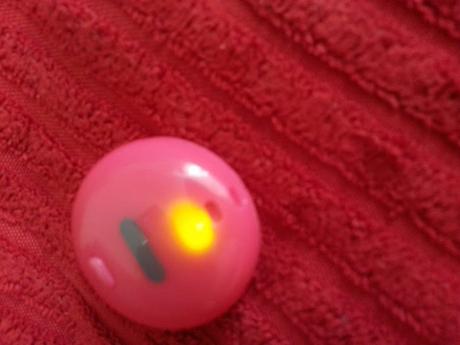 Download App
There are two ways to sync your Orb to your Fitbug account
The Orb tracks steps, sleep, calories burned and motion and then sends this information wirelessly to your Fitbug account.
You can send this data from the Orb wirelessly to the Fitbug Activity app, which is available to download on selected mobile devices (check compatibility of your mobile phone?)
You can also send your stats wirelessly to your PC or Mac via the Fitbug dongle (buy a Fitbug Bluetooth dongle here).
Select setup mode
Make sure your Bluetooth is enabled on your mobile device before the setup process. Start the app and log in. Press the Devices tab and select your Orb. Then press Device setup and follow the onscreen instructions to setup your Orb..
Device set-up is completeRemember to keep the app running in the background to synchronize data.
We hope you enjoy your Bug as much as we do, pleaseget in touch if you have any questions.
How the Orb works, sending your data
There are three ways to send data:
Push mode - Click the button once so the light goes green, this pushes the data to the Bluetooth device. The light will switch off once all the data has been sent.
To Stream your data as you walk, click the button twice. To show it' s working, the green light will blink every five seconds.
Beacon mode Sends data to your Fitbug dongle at regular intervals (every 15, 30, 45 minutes). Select Beacon mode on the Device Setup page after choosing your Orb from the paired devices list on Devices page.
Sleep mode
To track your sleep, press the button three times rapidly (3 clicks within 2 seconds) before you go to bed. The light will flash to let you know that the sleep mode has been activated. To cancel, hold down the button until the light flashes again. Or walk fifty steps and the sleep mode will turn itself off.
Please leave in sleep mode for at least 30 minutes or your sleep will not be recorded.

Once all set up and I do have to say it took me 1 hour to do as did struggle with it and getting it to sync but if you are patient it does work.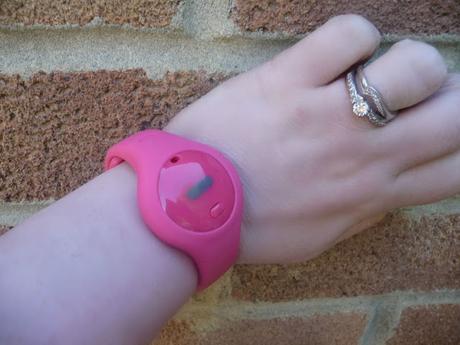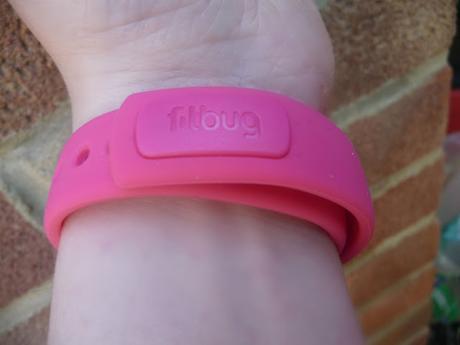 When out and about I use the orb in the watch form as shown in the pictures above.Found it comfortable to wear around my wrist and has several size settings.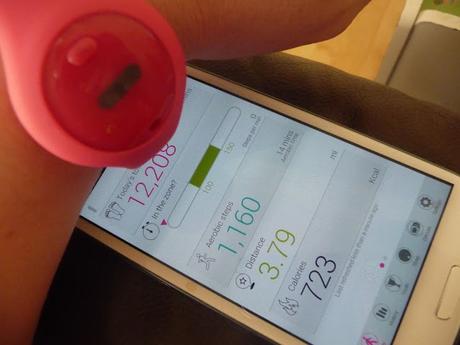 Tracking all the information from the day is easy as you can see it all on your app on your phone or you can also online plus the added bonus of getting emails too.
Was happily shocked the amount of calories burned in just my first session but sometimes can get in your mind "oh I have burnt all this just with being out so now I don't have to exercise" 
 Try and get on top of that and make the effort to do your normal exercise routine as I have done such as going on my cross-trainer during the evening.Once you have this formula then you will see the benefits coming in for example loosing the pounds.
When at work I simply change the Fibbug Orb to the pocket clip.
I have now been using the Fitbug for around two weeks now and has become one of my favorite gadgets. 

TO SUMMARIZE MY VERDICT ON FITBUG ORB 
Benefits & Features 
Fitness in a handy stylish piece of gadget 
Battery life (around 6 months)
Data syncing with bluetooth
24/7 tracking
Good Value
Versatility 
Downsides / Cons
Only comparable with certain devices & only a handful of Android ones 
Sometimes takes a few goes to sync 


RATING I WILL BE GIVING THE FITBUG ORB IS..

4 OUT OF 5 STARS


https://www.fitbug.com/us/orb