Do you have questions about a keto or low-carb diet? Are you wondering how to start, or what you need to know about your cholesterol or certain medications? Or perhaps you wonder about how to handle weight loss stalls or other challenges?
Diet Doctor has answers to all these questions, and many more, in our many evidence-based guides.
But on January 3, 2022, Diet Doctor Medical Director Dr. Bret Scher held an hour-long live-stream video that answered dozens of common questions about low-carb and keto eating.
The lively Q&A was hosted on Diet Doctor's Youtube channel and Facebook page. If you missed it, you can still catch this free, informative session on either of the platforms.
"I was delighted at the range of questions and engagement from viewers," Dr. Scher said. "We will plan to have many more of these sorts of sessions because it was clearly very well-received."
Comments from viewers who tuned in and posed questions were also very positive. One user said, "This has been awesome! I've had so many questions and didn't know how to answer them."
"Great information and great motivation!" noted another viewer.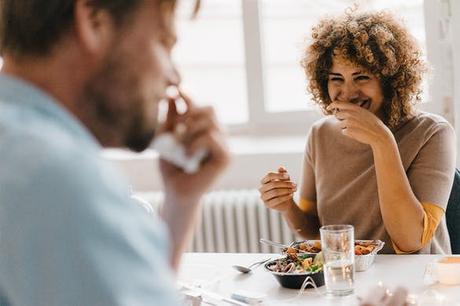 Get your personalized meal plan with a FREE 30-day trial!
What's your main health goal?
Dr. Scher regularly posts informative news videos to the Diet Doctor Youtube Channel. In the month of December, for example, he posted a number of free videos, including:
The ketogenic diet and epilepsy
Dr. Eric Kossoff, delves into the 100-year history of keto as a treatment for this neurologic condition. The 22-minute video is part of a series highlighting speakers who will be featured at the upcoming Metabolic Health Summit, for which Diet Doctor is a sponsor.
Intermittent fasting works
Dr. Scher discusses a recent meta-analysis of studies using intermittent fasting and what it may mean for you.
Is remission of type 2 diabetes the new standard?
Dr. Scher contrasts the idea that type 2 diabetes is a chronic, progressive disease, with the growing evidence that remission should become the standard objective, especially using a low-carb approach.
Sugar and fatty liver
Dr. Scher explores a new study that shows that just two weeks of reducing sugar consumption can reduce fatty liver disease.
Each week, Dr. Scher creates two or three videos that review relevant or interesting scientific studies in the fields of nutrition, exercise, health, or disease and carefully analyses the researchers' methods and findings.
In doing so, he helps you better understand how to judge the quality of various research papers and make informed decisions about your own health and wellness.
If you don't want to miss any of Dr. Scher's videos, subscribe to the video feed at the Diet Doctor Youtube Channel.