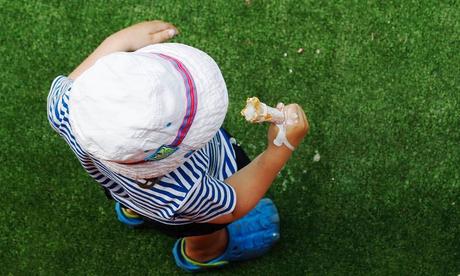 The British government is doing too little to combat rising issues with childhood obesity and type 2 diabetes, argues Gary Taubes. Relying on voluntary sugar reduction won't solve the massive problems - but treating sugar like cigarettes could get the job done:
Let's use cigarettes and lung cancer as our pedagogical example, confident, as we are, that cigarettes cause lung cancer. Cigarette consumption in the UK peaked in the mid-1970s when half of all men smoked and over 40% of women. Together they averaged 17 cigarettes a day. Now let's imagine that we didn't get those smokers to quit, but we managed to cut their consumption by 20%. Instead of 17 cigarettes a day, they're averaging 14.

Would we expect to see a decrease in lung cancer prevalence? Would we expect that the lung cancer epidemic would be curbed at all, let alone within a few years of peak consumption? I would wager that even the PHE authorities would acknowledge that such a change would have little effect.
The Guardian:
For Children's Health, the Government Has to Treat Sugar Like Cigarettes