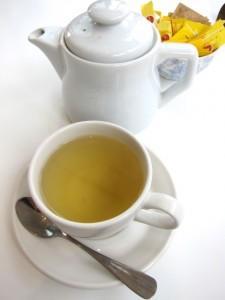 Mint Tea
Garden Café
MayfairLondon can sometimes surprise you in the most delightful ways. Last week I took a trip to a secret garden in Hampstead. I had never visited Lord Lever's surreally potty pergola (scroll down for pics). It was well worth the bus fare.
Today I find myself elevated above a square in Mayfair, taking tea in an Italianate garden on top of a baroque-style electricity sub-station.
The Garden Café in Brown Hart Gardens is of a minimal design, allowing you to fully appreciate the somewhat eccentric surroundings.
With sunshine pouring in from the large windows, and a gentle breeze from doors opened onto the square, it is a perfect setting for tea. The polished stone floors, white furniture and solid wooden trestles add to feeling of simple elegance.
Views of the striking King's Weigh House, (now a Ukrainian church) and the red-brick appartment blocks are wonderful. The gardens themselves have plenty of seating and although full of office workers and workmen enjoying their picnic lunches, it doesn't feel crowded.
My mint tea, served in a white china, is refreshing and thirst-quenching on a warm day.
It is hard to believe I am in the center of London, only steps away from Oxford Street – I can even see the sky!!

---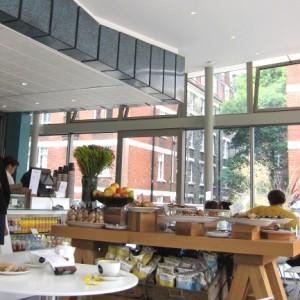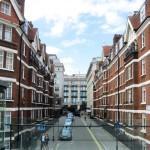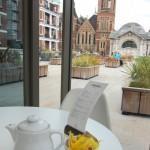 ---


Price of a Cuppa : £2.30 pot of tea, £1.85 takeaway

Leaf or Bag : Leaf in infuser bag

Crockery : Nice white
china
teapot, cup and saucer

Music : None

Service : Lovely smiley and friendly

Food : It is run by Benugo, whose food is always good, so will be back for lunch

Kitty says: I love this place, fantastic spot
Address: Garden Café
Brown Hart Gardens
Mayfair
W1
Website: Garden Café Mayfair
---
The Hampstead Pergola
I can't believe I live a bus (210) ride from this place and have never visited. It is a bit potty, hugely indulgent and utterly wonderful. There are no tea-rooms, which is probably a good thing, as the place was wonderfully deserted, so we made our way to Kenwood at three-ish. Information about the Pergola here.

---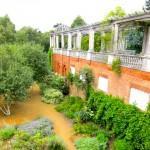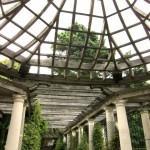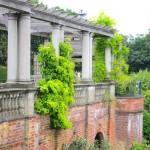 ---
More Places a for Nice Cup of Tea in London:

Fernandez and Wells
Somerset House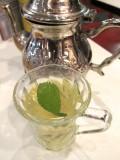 Comptoir Libanais
Soho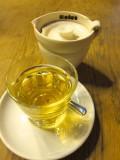 Notes
Trafalgar Square
---
Find More Places for a Cuppa on my Tea Map of London:

Tea Map of London
---
Invite your friends for tea in the Garden Café Mayfair: