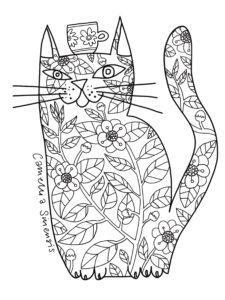 Camellia Cat with Tea Cup. Free Colouring PageWhile I am not sampling the delights of tea houses around London, I am an artist and illustrator; currently enjoying the revival of colouring-in books, this time for adults.
I have recently published a colouring book of my own designs, based on my Mother's cat Alys, who would often join us for a cup of tea.
To celebrate my love of cats, tea, and colouring-in, I have create a FREE limited edition colouring page (not in the book) for readers of Tea at Three.
Based on my cat, and covered in Camellia Sinensis, the leaves of which are used to make all types of tea, you can find it at Kitty's Cat Colouring Book.
Kitty's Cat: Colouring Book for Adults, is available to buy from Amazon. At under a fiver, it makes a great gift for any cat lover (yes, I know, shameless plug!).
You can find Kitty's Cat: Colouring Book on Instagram, Twitter and Facebook.
Join my Mailing List for latest news, giveaways, tips and products.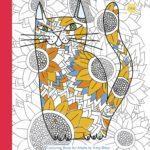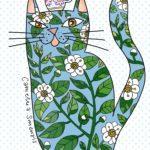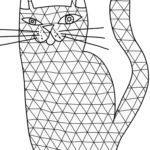 ---
You May Also Like:

Restaurant
St Paul's Cathedral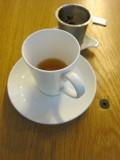 Prufrock Coffee
Leather Lane

Twinings
Strand
---
Find a Nice Cuppa on My Tea Map of London:

Tea Map of London
---
Invite Your Friends for Tea at To A Tea, Farringdon Street: