Jun 7, 2012 by Tatianna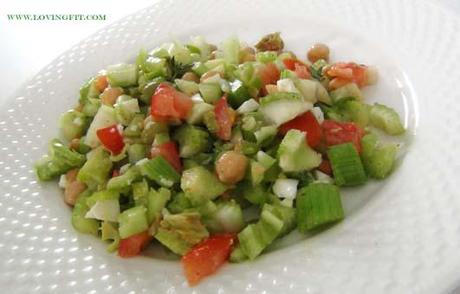 Hello my Darlings,
I hope you are having a wonderful Thursday, it's very rainy hear in FL but I love rainy days!  Today I made another one of your recipes, this one is from JT and it'a a Healthy Garbanzo Salad

. I am really loving the idea to make all of the recipes that you guys share with me and I will keep doing that from now on on a regular basis.
Few words from JT:
" This salad is packed with proteins from chick peas and the eggs. It's very fresh and satiating, ( serves 2 ) ".
Ingredients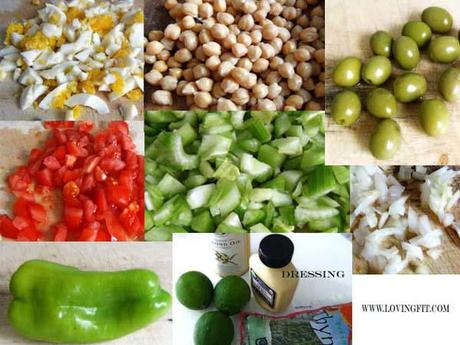 250 g of Garbanzo Chick Peas
1 Tomato, cut in small pieces
2 Boiled Eggs, cut in small pieces
1 Stalk Of Celery, cut in small pieces
1 Slice of Green Pepper ( I wasn't sure which pepper to buy and I used a whole pepper )
1 Ring Of Onion, chopped ( I used a bit more )
10 Olives, Chopped
Dressing ( mix it all together )
2 tbsp of Olive Oil ( I used Almond Oil cause I didn't have Olive Oil )
1 tbsp of fresh lemon juice or apple vinegar ( I used 3 limes )
1 tsp of Mustard
Parsley, if you fancy ( I dint end up using parsley )
Thyme to taste ( I used fresh one, and I put quite a bit )
A pinch of salt
Thank you JT for this wonderful recipe!!!
PS – Tomorrow we are shooting another full body Workout, there will be a few cool exercises so stay tuned

.
Also, I will be doing a NO SUGAR challenge starting Monday next week, and I will tell you the details of it in the video tomorrow.
Tati