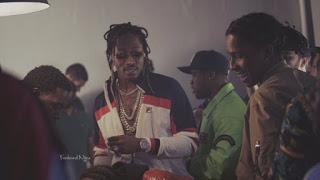 I never like to get into these situations because I think anything other than the questioning of paternity or pregnancy is a bit taboo for my personal tastes. However, I have dual opinions about this Ciara/ Future situation.
Number 1. I think Future is a bitch for posting anything concerning his baby mother, Ciara, on social media. What the F*** does he think is going to happen? TMZ is going to run her down and make her let you see you guys son? I don't understand why people going through co-parenting problems immediately run to social media. Someone please explain this to me. I am so sure Future has Ciara phone number, and if he doesn't I'm sure there is a reason why. Future seems to think that paying child support should guarantee him the right to see his son, especially for 15k per month. Just being his father should guarantee you the right to see your son, push that visitation order Future, who is REALLY representing you!? Future seems kind of salty that Ciara has seemingly moved on and is creating a family unit with his child and another man. Her albums are selling dirt cheap at this point (no shade) so I don't understand his need to continuously try and drag her.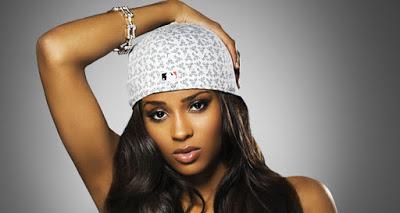 On the other hand... 15k per month is a bit excessive for child support. Is shorty eating filet mignon every night? If so, why? Ciara doesn't look as if shes hurting for a hairdo or missed any meals, well, you know what I mean, so why is Future paying 15k per month unless he is paying all of the medical and whatever else little Future requires. If Ciara isn't letting him see his son, and I am sorry not sorry, I don't believe Future is telling it the way it really is, she is a dead beat bitch. Any woman that uses their child for any reason or personal gain other than what will be beneficial to their child, is a dead beat.
Now, I'm definitely going to believe what I want, and since Future put it out there, I shall commence the speculation. Future is like that bitter ex girlfriend that can't afford to hate properly so they do it through social media. Let me break this down for you slow people. I am NOT saying there isn't anything he CAN'T afford. I'm saying that where ever you see Ciara in pics on social media, Future's accounts say he is somewhere else altogether. I can't even remember the last time I heard about them being in the same state at the same time. He seems like he is angry and wants the world to think that Ciara is a bad person. He also seems like the type that when he's busy, then he is busy, but as soon as HE has time, he wants Ciara to drop everything and bring his son. Boy BYE! I bet you he made sure he was caught up in payments before he tweeted that b***sh*t... mhmmmm... anyway... Get You Some...