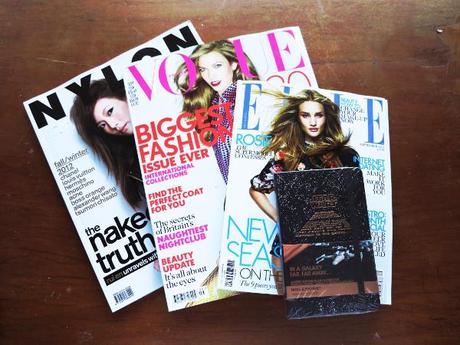 NYLON Singapore Aug 2012/British VOGUE Sept 2012/ELLE UK Sept 2012 travel size/Star Wars Moleskine Notebook
I do usually prefer a British Vogue issue over the U.S. Issue.  The features of the latter are often so smothered by an avalanche of advertisements.  British Vogue is just a delight to read, there's just something in the way they sequence the ads and features together in a harmonious way.  It's not often as thick as their U.S. sister but in their case less is more.  Don't get me wrong, Vogue U.S. is still splendid, it's just that for me there's a quality I look for in that magazine that is missing, I can't quite put my finger on it.  I'm not an EDITORIAL EXPERT, but for my personal taste the content of British Vogue more often than not is rich, exceptionally well-written and of course it only boosts my love and fascination of all things British even more (maybe that's it…really).  The only items I bought with my own money was the NYLON Singapore AUG issue which I didn't intend to buy (I grabbed it & thought 'twas a SEPT issue. Obviously Lost in TRANSACTION) and the limited edition Star Wars Moleskin notebook which I'm planning to gift to someone dear to me on that person's birthday.  Price?  Php999=Php1k, yipe, but that person is worth it and I'm going to pen, pimp, and personalize its intro pages.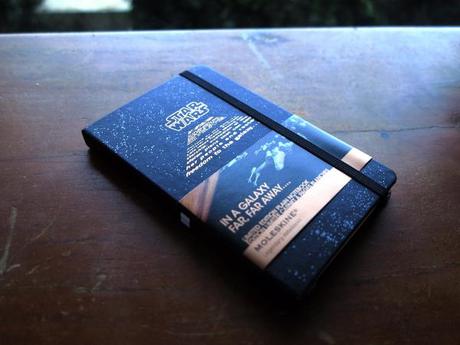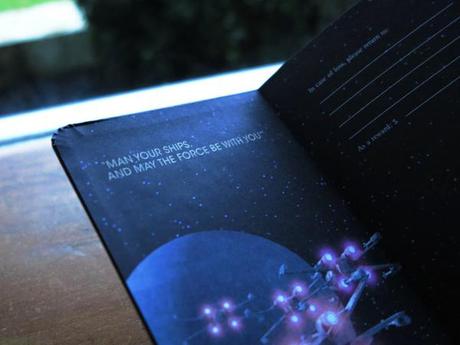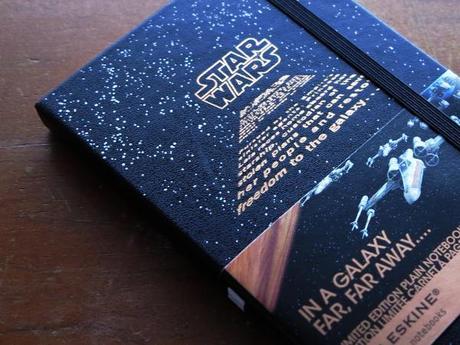 Relatives, if you are reading this and know who I am referring to, do not share because I know he doesn't read my blog.  There were two kinds of Star Wars Moleskine LTD Edition notebooks.  I saw the Silver Light Speed design but I preferred this bronze embossed one with the nostalgic scrolling text supers.  This design felt more epic and the ascending synopsis always lends itself to the act of chronicling one's own EPISODE in life.