It was extremely difficult to type in the title for this post about my favorite gel eyeliner for the past year, trying to think up a catchy sub-line for it proved a waste. I figured in the end that the product is so good leaving the title minimal doesn't take away from it at all. I saw it on Fanny's table when I watched him work in his studio and I do not regret purchasing it. After all, it was about Php200+ but beat so many branded gel liners I've tried.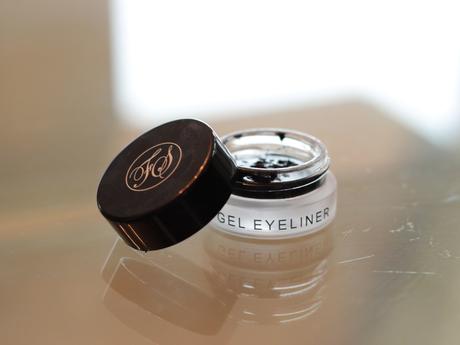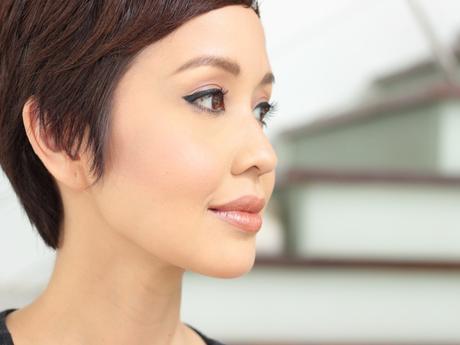 This local brand of gel eyeliner FS quickly beats several potted kin I've used: Bobbi Brown, Maybelline, and MAKE UP FOR EVER Aqua Black to name a few for a few reasons. I've seen Fanny Serrano himself use this not just as perfect gel liner, but also as a velvety black eyeshadow base. Here I am wearing it in a not so recent photo, this one is about 5 months old. Read on to see it used a different way by Fanny in an editorial.
What I love about this is it's the most "fluid", dreamy, and smooth of black gel eyeliners I've tried and it is waterproof if you allow it to dry on your lid properly. Most of these potted liners behave similarly. Probably the closet local drugstore dupe to Clinique's Brush On Gel Liner (not available here, heralded by Pixiwoo as the smoothest) or more popularly MAC Fluidline in Blacktrack. This gel liner by FS still has that "oomph" or solidity from a cream/gel formula but not as much drag. It glides on and it doesn't dry up as quickly if you're diligent with the lid. I made the mistake of leaving my pot open for about 3 hours during an intense theater job. I forgot to keep the pot upside down while working. Obviously I need a new one now that it semi dried out by accident. Had I not forgotten it would have been creamy for quite a long time. The one on Fanny's table looked so super used and there a long time (the number of dips in it, more than halfway through) but it was still creamy when I checked. This one was from a home shoot I did months ago.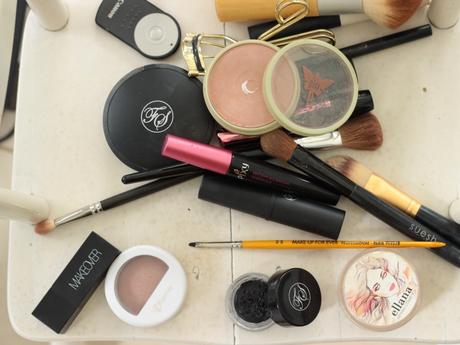 The only con probably would be upon removal, if you're not an artist who understands ink and pigment you might be surprised at how the black pigment spreads so quickly and messily once you hit it with makeup remover or an oil product. This is because Fanny wanted it to be a more flexible sort of gel liner that also functions as an eyeshadow base so it has more smoky blendable texture when used this way. So don't panic when removing. I was with Fanny in his studio when he did this look on Kiray (who is such a sweetheart and her parents make the best DIY siomai, haha, FOOD). Here in these photos Fanny only used FS gel eyeliner as a base on Kiray's eyes, no eyeshadow, just mascara to finish. It had a satin to matte black finish. It was so easy to blend out and he did it so cleanly as if he had used a MAC paint pot, but it was just this gel liner. Even if these photos are processed already by Ahleks Fusilero the photographer I'm telling you that the eye makeup below was really clean and beautifully done in person.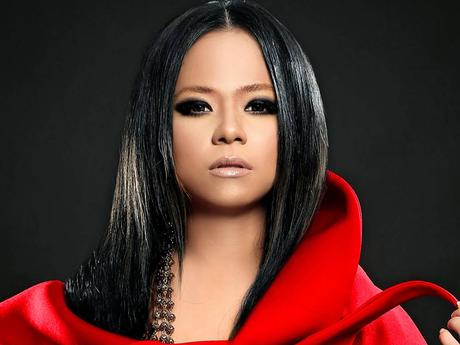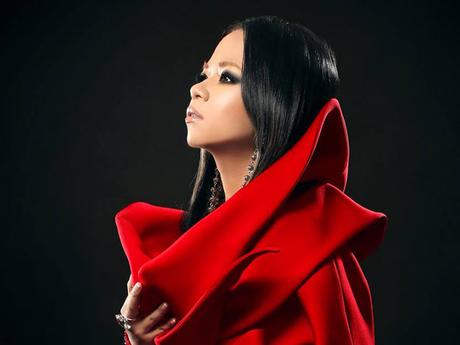 FS Gel Eyeliner used like a MAC paint pot PHOTOGRAPHY: Ahleks Fusilero, MAKEUP: Fanny Serrano
To note, FS the brand has removed direct retail association with Fanny Serrano's name since contract ended or something was turned over. In my opinion that doesn't change much, because the formulations of the FS range are still originally Fanny's approved ones, so far. I hope they do not change that. In the end, I learned from my first hand account with him that it was Fanny himself who sought out the chemists and approved the formulas of this makeup range that still fly off the shelves in bulk today. FS Gel liner is available at major SM Watsons beauty floors that carry FS cosmetics, mainly the Makati and Megamall branches.