I attended the NEW FS Cosmetics launch party a couple of days ago and was quite excited for this launch because this is a local industrial makeup brand I've always had in my kit. They have products that flat out just do the job. The powder formulas are exceptional, one time a certain network executive I do makeup for asked me if I was using Chanel while I was applying the FS powder foundation in Mocha on her due to the scent (the powder is lightly scented but not overwhelming). I don't have my full press package yet (it's on its way), but I'm fine with the delay because I didn't want to choose shades and colors from a jpeg file of swatches online. I did take pictures at the event, and one of the first things that won me was this FS Cosmetics blush in Twinkle Tan , another beige pink which compares well to NARS madly but is just slightly more rosy and a touch more obvious in photos and super beautiful in person.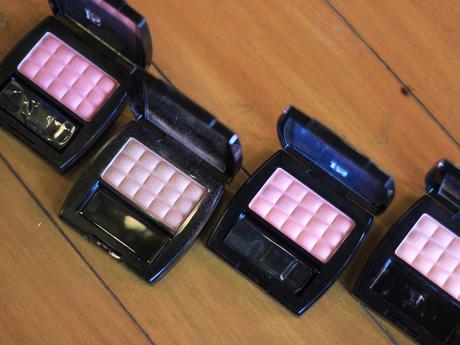 FS blush in Twinkle Tan, second from left (will update this space with the price in a while).
Below is a glimpse of other new products they also have, like the loose powders with built in brushes that detach and re-attach to the lid, textures are comparable to Laura Mercier translucent setting powder.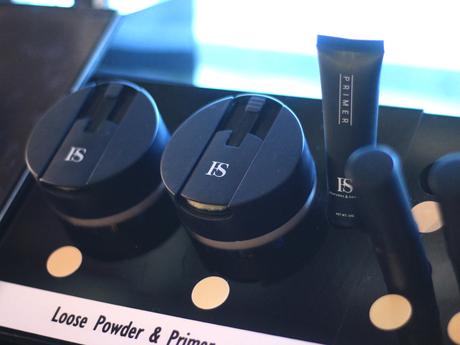 To be rid of the elephant in the room (since it is there no matter what I type anyway) the FS Cosmetics range was formerly associated with Fanny Serrano for several years but their collaboration contract with him ended in 2011, as most collaboration contracts do. So FS Cosmetics, now known as Features and Shades, has relaunched with the same makeup formulas we like, more sturdy and new-looking packaging, plus existing bestseller shades and some new shades and products also.I managed to personally experience the new line at the event and make a list of what REALLY impressed me there and one of them was the blush I mentioned (that is until another blush caught my eye, haha). Read on to see me wearing it.
Twinkle Tan blush by FS Cosmetics delivers a glow-y flush much more visible on medium tan to fair skin, on deeper skin types it can be a beautiful highlighter or eyeshadow. The shade reminds me of a cross between Benefit Dandelion blush and NARS Madly blush. As an eyeshadow Twinkle Tan could deliver lid sheen/highlight in a slightly warmer tone than MAC All That Glitters eyeshadow. However, I'll have you know, on paper as I was listing "Twinkle Tan" down already among the products to be included in my press kit for delivery next week I was suddenly won over more by a different blush shade in the range (shifty eyes do the work) and so though I absolutely liked Twinkle Tan I crossed it out on my list and switched it with another blush shade which I will tell you about eventually. For now here is Twinkle Tan blush as seen on me.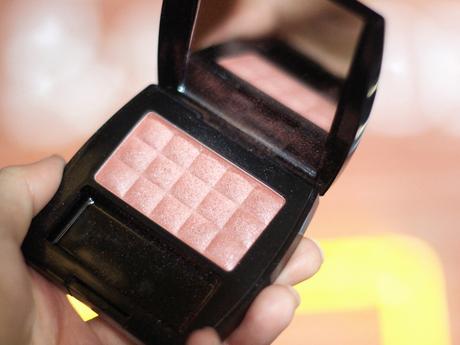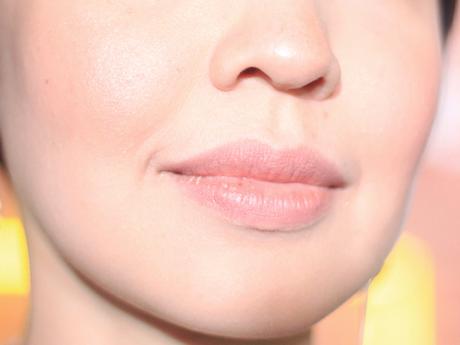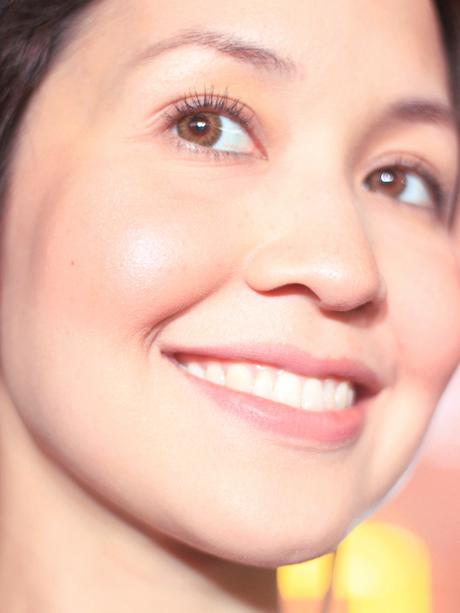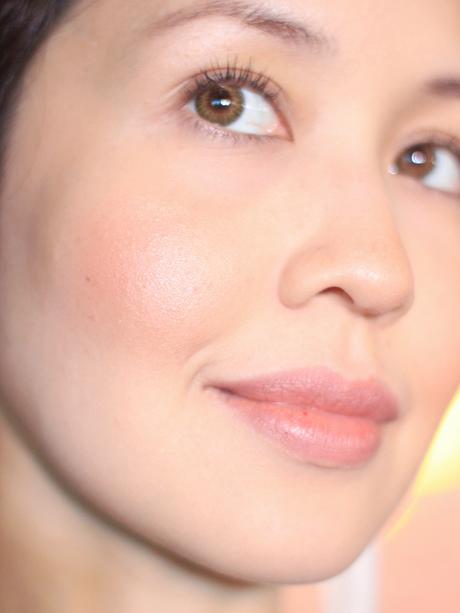 At this point both Cat Juan-Ledesma (rightmost) and I were wearing Twinkle Tan (she had less of it on, her skin tone is approximately 2 shades deeper than mine) but the lighting was kind of uneven and washed out slightly at the event so it's not especially easy to tell in this shot, but you can pick up that we have some sort of cheek product on. I don't have enough words to describe how excited I am to receive the picks I listed for my press kit. You'll be hearing more on this range from me soon enough.