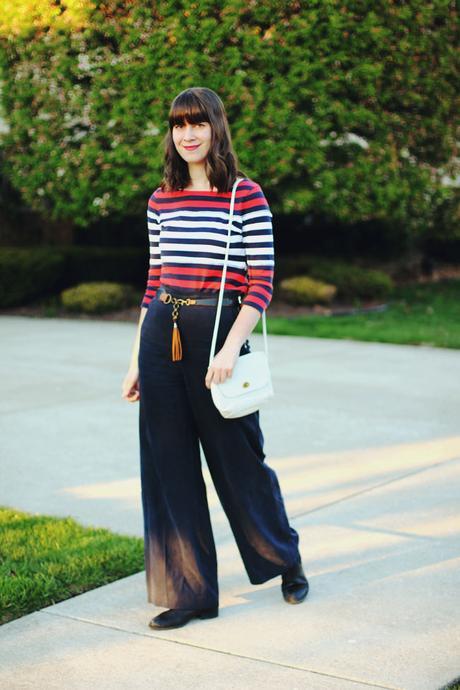 As I've been feeling my style change I've been going through a bit of a mini-war on the inside. A part of me can never let go of Doris Day dresses, and I'll forever secretly want to look like Betty Draper's neighbor, coming over for a cup of coffee and a quick gossip.
But another part of me is starting to move in another direction, craving everything that's white and navy, unfussy and clean-lined, simple and with quiet style.
Which means I've found myself in the middle of wanting eye-catching full dresses wrapped in gingham and simple whit culottes with unassuming white tops.
If that's not a dilemma, I don't know what is. But all is not lost! I've been slowly (very slowly) figuring out how to bring these two worlds together.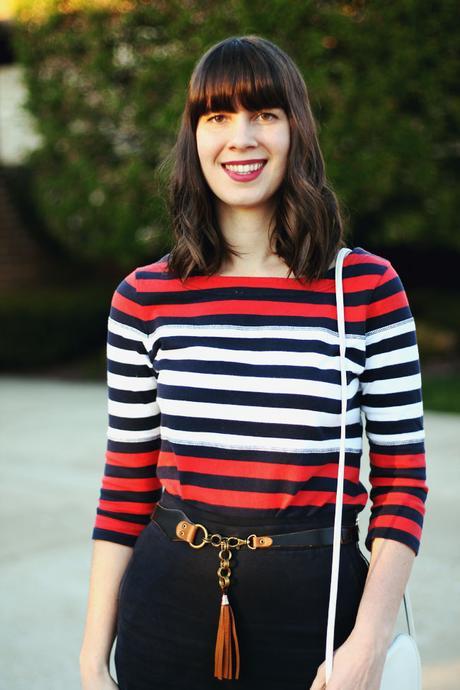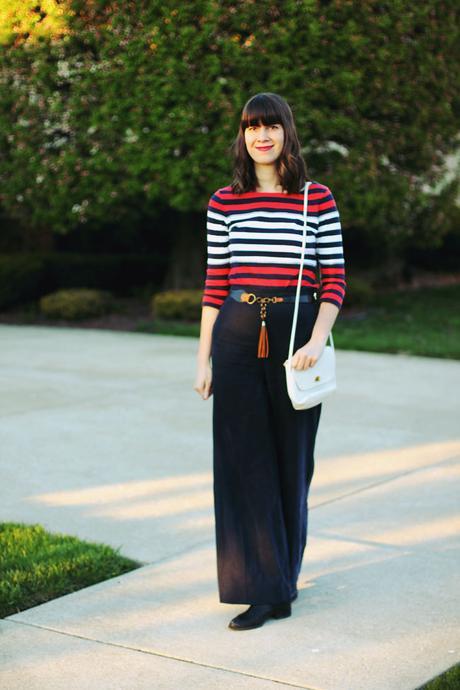 And the answer seems to be to designate shapes and silhouettes to one party, and prints and colors to the other. For example, in this look I let the silhouette of my look take a vintage turn, letting the bell bottoms, tassels, vintage Coach, and crew neck do all the talking. But then I satisfied my need for minimalism by sticking to three colors, letting it polish the '70s vibe. (PS if you don't have a white purse yet, I strongly recommend you get one. They make every outfit perfect.)
The same would work on the flip side, where the pattern would be vintage but the shape of the piece would be modern and boxy-
whiiiich
explains why I've been having a yen to cut up my vintage dresses into boxy crop tops lately ;)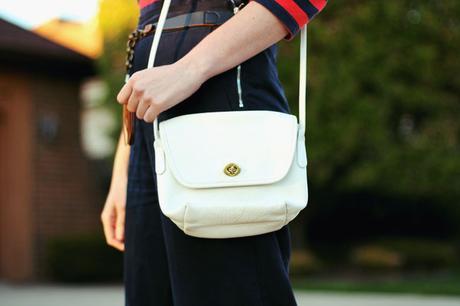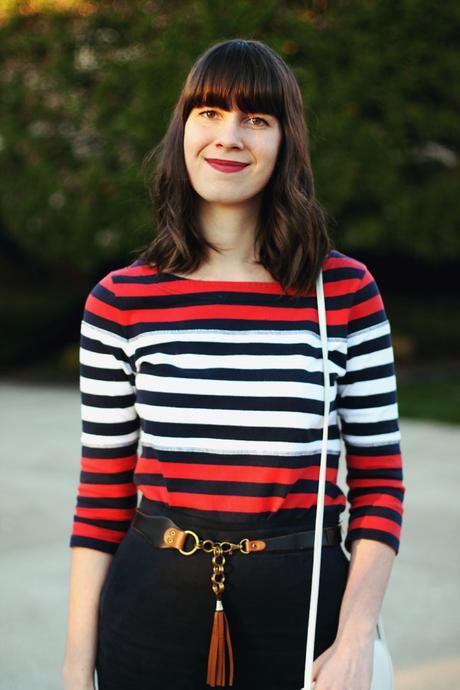 Let's Discuss:
Are you stuck between two styles? What are they? 
Feeling inspired and want to keep reading? Check out:
The One Tip That'll Finally Get You to Try Vintage
Minimalism: A Case Why It Still Has Plenty Panache
The Secret to Easily Balancing Two Styles

Top: Banana RepublicPants: H&MPurse: c/o
New Old Fashion Vintage
Belt: Mom's closet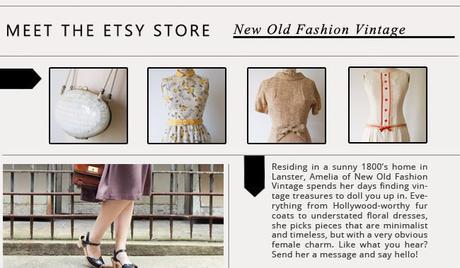 ONE| TWO| THREE| FOUR