Disney's Frozen is huge at the moment and what a perfect time when approaching Halloween to go for something a little different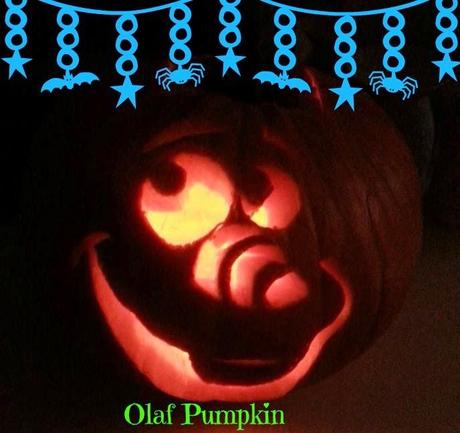 My two kids love Frozen everything the seen anything to do with it they go crazy,so thought about incorporating Frozen them into pumpkins.
So I searched the internet and found an Olaf stencil this is the link - http://a.dilcdn.com/bl/wp-content/uploads/sites/9/2014/07/frozen-olaf-snowman-pumpkin-carving-template-craft-printable-1013_FDCOM.pdf  
Before you start on your pumpkin I would recommend getting are from Asda for around £4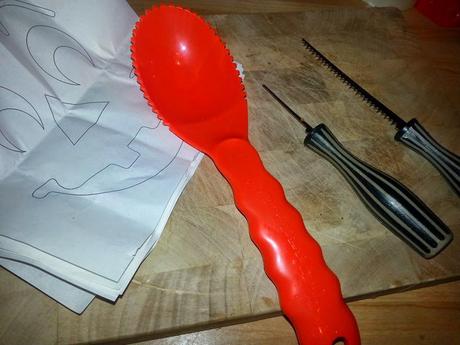 You get the scoop and two cut out knifes plus some traditional stencils if you do not wish to make the Frozen one.
First cut the top off and scoop out all the bits.
You will need to print out the Olaf stencil and place on your pumpkin you may need some sellotape 
to keep it in place,
 then with the small knife put small holes into the pumpkin so you are following the outline a bit like dot to dot.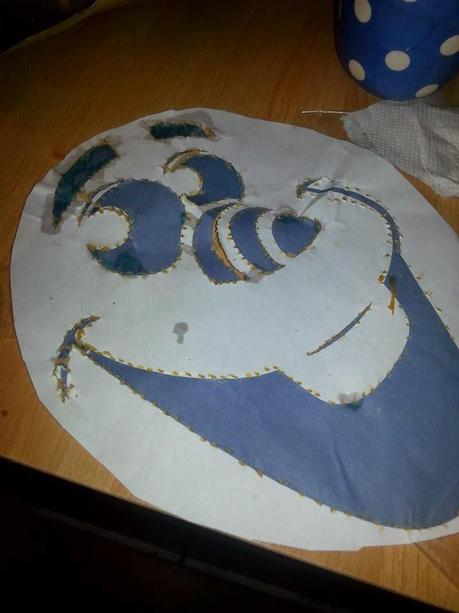 When then when done take off the stencil so you are left with the pattern 
After this start cutting out with the longer knife to have Olaf we started with the eyes -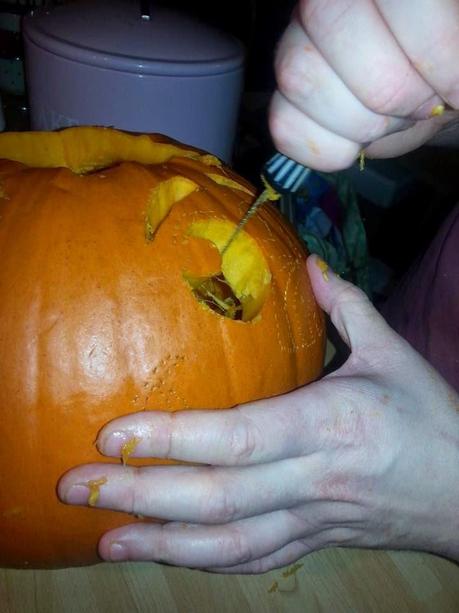 It can take some time but the end result is so worth it.
Make sure you are cutting out the right bits all that are coloured in black you take out.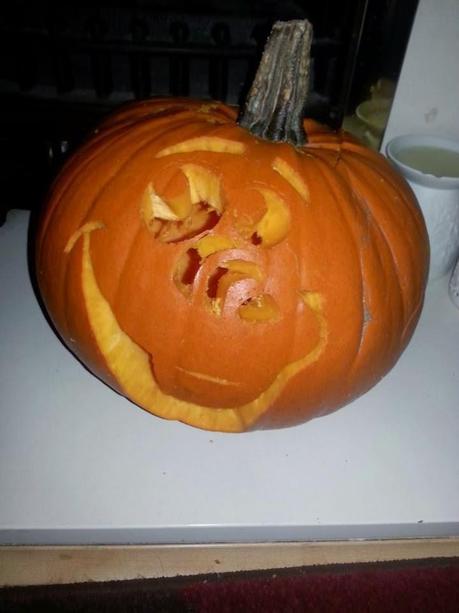 And you should end out with your Olaf pattern like this you may need to tidy a few bits as we did.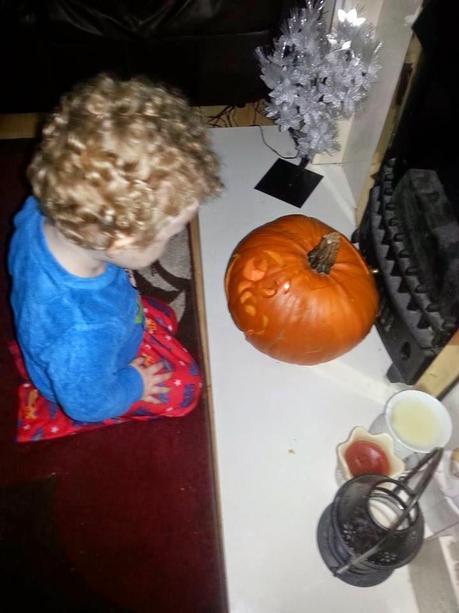 My Son Alfie very giddy to see an Olaf pumpkin!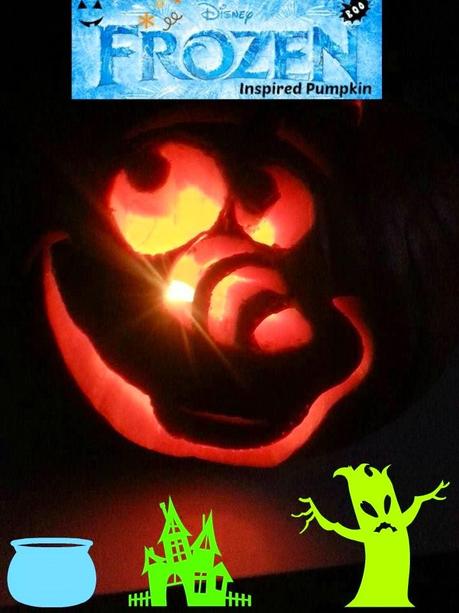 Hope its given you some new thought for this Halloween.
http://preciouslittleworlds.blogspot.com