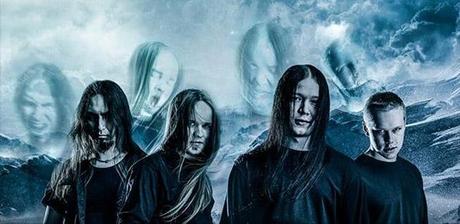 What's new Metalheads! I'm going to introduce today an amazing Epic/Dark/Folk Metal band from Findland called Frosttide, which has released a high recommended debut album entitled "Awakening" (2013).
Frosttide was formed by Joni Snoro (guitarist/vocalist) in 2009 and it's, in my opinion, a promising metal band with a high quality sound, based in Melodic Death Metal full of Dark, Folk and Epic passages, which offer us a great musical brand that you shouldn't miss.
These guys released their first EP called "Dawn of Frost" in 2010 and they won the "Year's underground act 2011″ trophy at the Finnish Metal Awards. Frosttide has continued its fantastic musical path achieving many goals until date. Their presence in several festivals playing with great bands like Korpiklaani, Sabaton or Fear Factory and many others, and the release of their second EP entitled "Our Journey" in 2012, are great steps in the career of these fantastic metallers from Findland.
They finally signed with NoiseArt Records and their first full-length album "Awakening" was released on 30th of August, 2013. With this amazing debut album they have achieving a very good feedback and the band has taken part in the Heidenfest tour, playing through Europe together with Ensiferum, Turisas, Equilibrium and Suidakra.
No doubt, Frosttide is living a great moment, they also have been playing as support act for Ensiferum on their Unsung Heroes tour and later played two shows in Finland supporting Finntroll and Korpiklaani.
After listening "Awakening" album, I have to say that Frosttide is a metal band with a great potential and a powerful and epic sound high recommended. The album starts with a nice melodic and folk intro entitled "Winter's Call" with very good orchestral arrangements, an instrumental track which immerses you in an epic journey though the universe of Frosttide.
The song which gives the album its title, "Awakening", displays a great energy with good guitar touches, agressive voices very cool and amazing choruses, and fantastic keyboards creating a really great epic atmophere.
"Quest For Glory" is a very good track with a marked folk sound, intense, powerful and epic… with magical keyboards, I think this is a great song in the album!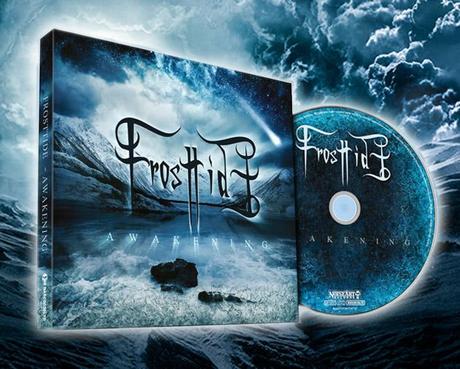 "No Turning Back" is really an amazing song with a nice guitar melody line, very good voices and changes of pace very cool in which the great atmosphere created by keyboards makes one more time a great epic song.
The instrumental track "Dawn Of Despair" relaxing the intensity with a nice folk and melodic sound, is an interlude in the epic journey through the Frosttide's world. Really all songs in the album make you feel as you are in a real epic journey through the frozen north lands, oh yeah!
With "Siege" song we come back to a glorious and epic passage with an amazing symphonic sound, powerful and intense brutal voices and excellent keyboards, this is another good track in the album that you have to listen to it.
"Ruins of Defeat" is an amazing song with great guitar line, fantastic drums, magical folk touches and great choruses, perfect changes of pace and atmospheric keyboards, I really like this song, it's so epic, intense… You can enjoy it by clicking the following link.
FROSTTIDE – Ruins of Defeat (VIDEO)
by MetalWind
The end song "Unwritten" is really a great masterpiece that you definitely have to listen to it, with an evocative starting, this song have several elements and it's an intense track with atmospheric keyboards and a great symphonic sound, fantastic choruses, a nice guitar line and multiple change of pace creating a very good and epic atmosphere which transports you far beyond the stars. I absolutely recommend you this amazing song!
Ok Metalheads! Frosttide is a fantastic metal band that you definitely have to listen, I recommend you "Awakening" album, it's really an amazing debut album from these Finnish metallers.
I send greetings to my friend Joni Snoro and greetings to Frosttide band. Exellent work, guys!
Enjoy Frosttide and the incredible "Awakening" album and leave your comments! See you soon!
Photography & artwork for Frosttide "Awakening" Mikko Henrik Huotari
http://www.mikkohenrikhuotari.com
Follow Frosttide:
http://www.frosttide.com
https://www.facebook.com/Frosttide
https://twitter.com/frosttide
https://www.youtube.com/user/Frosttide