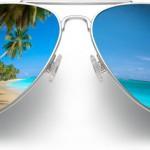 In a more and more demanding market in which the clients look all the time for the balance between style and quality, making a name of yourself has become really difficult. However those demands have been the responsible of making the main brands idols for this market. This is the case of, for example, Maui Jim, a brad which started with little aspirations but knowing how to do things correctly and preoccupied for the visual health of all their clients.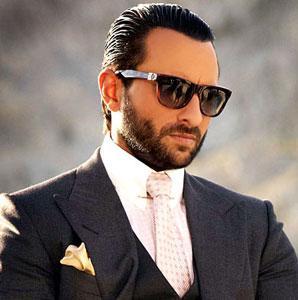 Saif Ali Khan wearing a pair of Maui Jim Legends
Maui Jim was born in the beaches of Hawaii, in a little stand close to the beach, selling sunglasses for bathers. But little by little, and with a high dose of hard work, their worries about offering fashionable high quality products transformed them into a big company with a high-tech laboratory where developing high quality lenses.
Nowadays Maui Jim owns a headquarters in Illinois (U.S.A) and has become one of the most important brands worldwide, mainly because of the characteristic quality of their lenses.
One of the most attractive offers by Maui Jim is the possibility to create our own glasses, adapted to our necessities. We can choose a frame among the ones created by the Hawaiian enterprise and then choose the lenses that we want for them depending on the gradients, the color and the materials used for them. In this way we can create, for example, a specific glass for sports like baseball in which we need the white color of the ball to be highlighted over the rest with a light material and shock proof. We can also create a glass which offer us high contrast for situation when the sunlight is very bright as for example a common day in one of the beaches in Hawaii.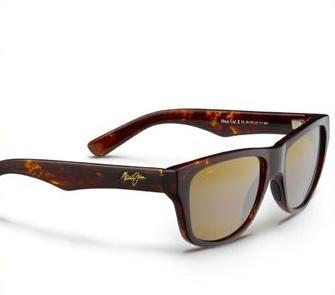 Maui Jim Legend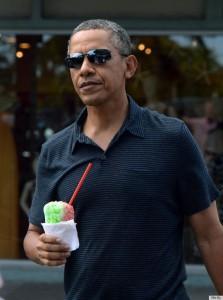 President Obama wearing a pair of aviator Maui Jim
Maui Jim is really interested in the effects of light on human eyes. In fact their philosophy is based on the sentence "Colour and light are the key to human experience" and they keep on the search of perfection thinking that Human Beings should be able to enjoy the 16.777.216 hues of color that surround us.
Do you want to try Maui Jim's philosophy and see those hues of color that you are missing while you wear a high quality and fashionable sunglasses?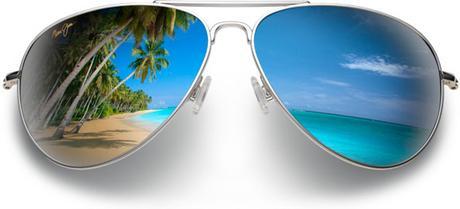 Visit our webpage Opticalh.com and discover them with a pair of wearable and stylish Maui Jim.