In makeup some aren't as aware that we're not restricted to use one product for just one purpose. BAFTA Award winning makeup artist, Morag Ross ( Carol, Sense and Sensibility, Elizabeth the Golden Age, Lost in Translation) in a recent sublimely lengthy interview with Guardian Beauty Editor Sali Hughes on YouTube, divulged that on herself for natural enhancement she wields a MAC Lingering eyebrow pencil to define the outer part of her lips. The Pixiwoo sisters, Sam and Nic, in the past have used MAC Stone lipliner which is a tawny ashy hue, a pop fave for overdrawing nude lips in subtle fashion. The FS Kohl Eye Pencil below in Caramel (Available at SM) is actually also the brand's brow pencil...it's a unique midway texture that's just soft enough to function as an eyeliner but not in any way too soft or smudgy to do brows.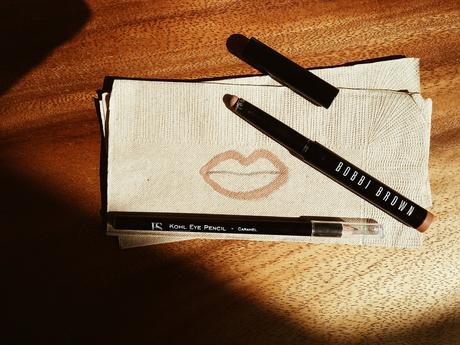 I have done this in the past, using brow products to define lips instinctively (not realizing that pros like Morag actually did it ) in an instance where I left lipliner behind and decided to go for a nude lip. Today I've decided to show that the result it isn't strange at all, as you might think...I even threw in a cream eyeshadow, my favorite Bobbi Brown matte one (Sand Dune), to use as a lipstick. Read on to see the result.
It's actually pretty good, pretty good, indeed. I only took the eyebrow pencil lightly around the corners and bottom of my mouth and slightly near the cupid's bow...ok, whatever, fine...all around but strategically shading, LOL. I used the Bobbi Brown Longwear Cream Shadow stick in Sand Dune to fill in the lip...what's funny is it didn't feel strange at all and since it's a setting cream eyeshadow it actually wears quite well as long as you exfoliated your lips properly and didn't put on lip balm. I remember a principle one makeup artist mentioned, if it was formulated for eyes then sensitivity wise it's safe enough for the rest of the face.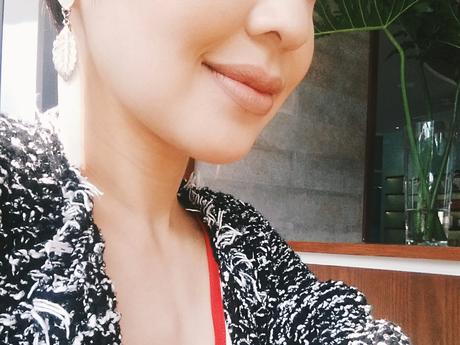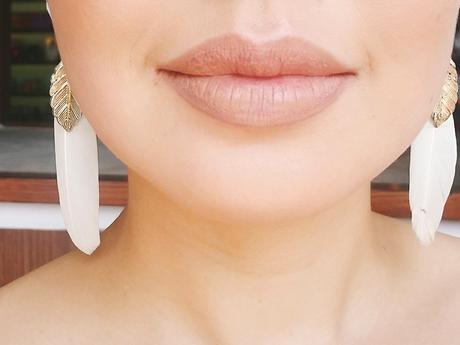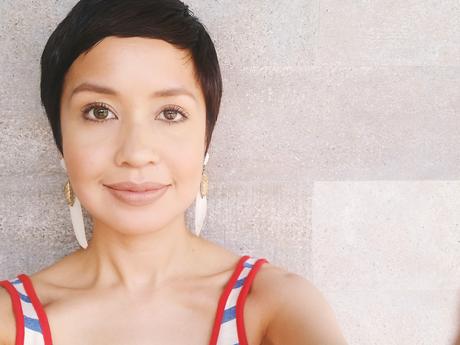 That's one alternative method for achieving a modern, nude lip, nothing too AMAZING but hey, it works.