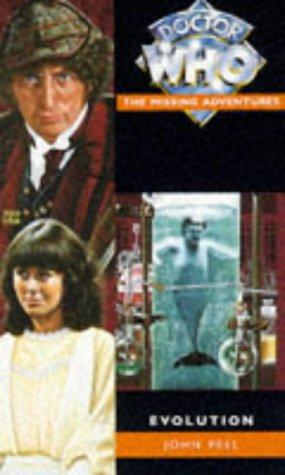 Yep - another Doctor Who Missing Adventures book. Bet you are SHOCKED!
This time Sarah Jane Smith innocently requests that she would like to meet Rudyard Kipling and the Fourth Doctor agrees to take her.  Unfortunately, the TARDIS lands 10 years too early while Kipling is still a young man and before his writing career.  But the TARDIS always knows where the Doctor is needed.  Shortly after they step out, Sarah Jane is knocked off her feet by a monstrous dog and the adventure begins.
In Devon, there are a whole bunch of mysterious happenings - children are going missing, there are strange lights in the water, and old fisherman dies when half of his face is bitten off and a new factory has sprung up on the edge of town.  When young ship surgeon Doyle is brought into the mystery to perform an autopsy on the fisherman, he is drawn into the adventure.  He is an aspiring writer on the hunt for new material and the Doctor provides just that - right down to the deerstalker cap and caped jacket that his most famous character ends up wearing...oh yeah - that young ship surgeon? That'd be a certain Arthur Conan Doyle.
I just loved the pace of this book.  The way the famous characters were seamlessly woven into the tale and the way the adventure unfolded was just brilliant.  For a little bit of pulp fiction, this one made me want to keep coming back.  It also made me love Sara Jane even more.  I mean she is among my favorite companions anyway - to see her kicking ass at the turn of the century and helping to shape future events as she went - it was thrilling.
So - if you;re a Whovian missing your fix - this is a good choice to fill the gap.