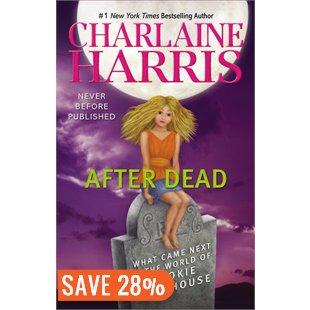 This book is simply an alphabetical listing of the characters from the Southern Vampire series and details of what happened to them after the series ended.
It could also be called "Who was that character, anyway?"
Seriously.  If a name was mentioned in the series - she wrote a blurb about what happened to them.  And, quite honestly - I didn't know half of the characters in there.
and the ones I did care about (Sam, Eric, Quinn etc), well, their blurbs were so short and detail-less that I was just disappointed.  The only good thing about it was that it was a really fast read.  Less than an hour of my life that I can never get back.
I think it's safe to just close the door on this series now.  True Blood is ending after this next season - perhaps the books can be laid to rest as well.