France is a place which will tolerate no hurry – your entire life will hardly be enough to visit all sites and enjoy all the pleasures and attractions provided by this country. However, if the time is limited, you still have a chance to see a bit more than Notre-Dame and the queue in Louvre. Much depends on the route you will develop for this journey.
The beginning of your route is Paris, of course. This city is always different and you will definitely find something for your taste. Of course, you may spend the whole day admiring Notre Dame, Monmartre or Louvre, if you manage to go past the crowds of tourists, of course. But you can also discover and explore completely different Paris, which will belong entirely to you. You will find a piece of old Paris in Cluny Abbey where you can admire tapestries of lady with a unicorn or listen to organ music in Saint Severin Church. In Place de la Contrescarpe you can have a cup of coffee, like Hemingway when he was working at "A Moveable Feast" and where Rabelais used to dine with his friends.
When you feel that it is enough culture for today, go to the Latin Quarters- it is, perhaps, the merriest place in the whole Paris – lights, crowds, music, laughter are everywhere. Rue de la Huchette, which is situated nearby, is the right place to continue the celebration of life.
On the Montparnasse railway station in Paris you can take a train to Poitiers and it will take just about one hour and a half to get there. Poitiers is bridge from the past to the future. This provincial town is one of the most ancient in the whole France. Medieval temples and steeples rise above the high shores of the Clain river. Here you can find one of the oldest masterpieces of the Romanesque architecture in Europe which still have not lost their beauty and magnificence.
Futuroscope theme park will offer you different virtual attractions. There you will be able to travel in space, walk on the Moon or on the bottom of the ocean.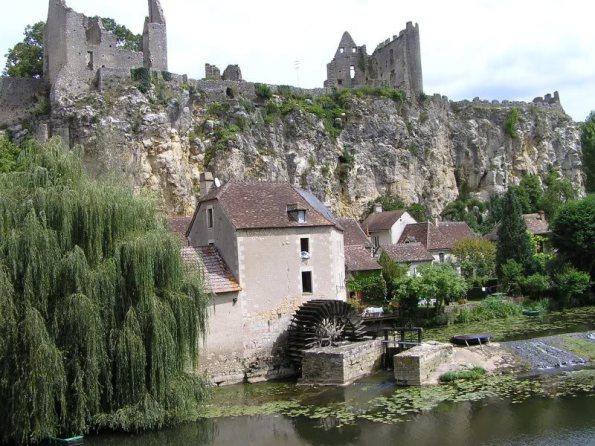 From Poitiers it is quite easy to get to Biarritz. It is a city of surfers and surfing as well as schools of surfing and merry companies, clubs and bars with surfs hanging everywhere. Six kilometers of beaches, waves, warm current and the sea of blue hydrangeas – what else can you wish for the place of the final destination of your trip? If you are lucky to be in Biarritz in June you can visit the Surf Festival – annual event where people all over the world mostly dance. Visit also the Museum of the Sea – there you will see the creatures which you will probably have for supper in some local café. In Biarritz you can learn a lot about Basques culture, and, what's even more pleasant, taste national Basques cuisine. By the way, Biarritz is only eighteen kilometers far from the border with Spain…but it is the theme of another adventure.