Hello guys, today we are going to deal about basic cinematography rule called framing your shots. In my last post i have discussed about 
Rule Of Thirds
 one of the basic rule in framing and composition techniques but i have received lot of mails asking me to explain about what is framing and composition actually. So, this post is meant for the newbies who doesn't have basic knowledge about basic framing and composing techniques in cinematography. Framing and composing makes your shot more balanced and interesting. But, remember there is no hard and fast rule to use all these rules in every shot. Just be creative and use wisely because in filmmaking u got to shoot very complicated shots if needed. But always know the rule and break it :) Okay now coming back to the concept of framing your shots.
Framing
Always try to compose your shot with a frame around it. A frame is nothing but which looks like a boarder for your shot. For example, you are planning to shoot a mountain from some where and it is surrounded  by lots of other objects such as trees, sky, etc., u can shoot that very shot of mountains in many number of ways, well let me explain in detail.
Framing A shot With Examples
You can choose to shoot that shot of that particular mountain alone..it looks normal..

Okay now just try to think in a 

different

 way, u are looking at that mountain through a window, now use that window as a frame for your shot and shoot the mountain..it looks different.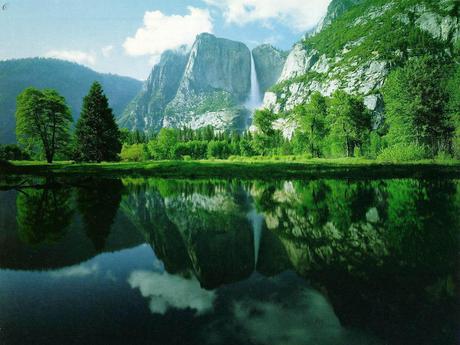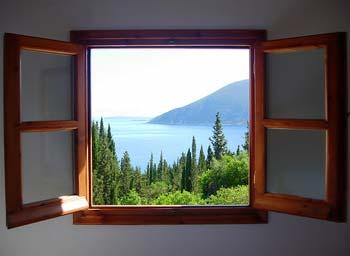 Differences Between A Framed And Unframed Shot
Due to lack of time am using photographs to demonstrate, as soon a s possible i will get u the framed shots from films which can help u to understand better.
What are the things that are 

separating the first snap with the second..

First snap just look okay..nothing very 

interesting

, but whereas second one is framed with a window..that is nothing but viewer is looking at an object through some other object.

Even though window is a 

frame

 it doesn't make viewer distracted. And added more range to your shot.

Thirdly, it added more depth to your snap.
Tips For Framing Your Shots
Be Creative While Choosing Your Frame
Always look at your surroundings while composing or framing your shot, try to use some object as a frame to your shot. It can be anything, tress, windows, arches anything. Allow viewer to look at your subject through some other object that makes a fabulous frame for your shot.
Choose Your Frame Effectively
Always remember, when u choose a frame it should help in creating some interest to your shot, it should never dominate your subject. Always use contrast colors for framing your subject i.e if our subject is darker then frame with a light foreground. If your subject is light then use a more darker frame.
Make Your Shot More Attractive 
Yes, always try to choose a frame that can help u in narrating your shot or a scene. Use according to your scene demands. For example if u want to establish in your scene then just try to narrate with your frame waht i mean to say is just try to symbolize with the help of your frame.
Use Depth Of  The Field
I will write a separate post about the terminology used in photography. When i start that topic i will explain what is Depth of field in photography and cinematography. Okay now simply i will explain how to use depth of field while framing your shot, use small aperture to focus your foreground else vise versa, use big aperture to focus your subject.
Hope this post explained you all about how to frame your shots in a balanced and in a interesting manner. Please feel free to comment and share your views.