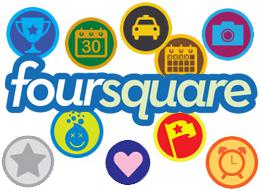 Foursquare has made partnership with ESPN, MovieTickets.com and Songkick to roll out a brand new feature: Check in to Official events. Today, when you want to check in to an event was something kinda riddiculous. For example, you go to a concert in which at least 10.000 more people of your age will go. Out of that number, at least the half of them know how to use Foursquare and attempted to create a new venue for the concert. The result, at least 5 different venues for the same event. Kinda messy uh?.
So what is the interest of Foursquare in this?
Actually it is pretty simple. They have seen how users manage to check in to events, and they want to control that messy process and make it work properly.
It will be very organized, at least for sport and movie events. For now. Here is an example on how it will look like: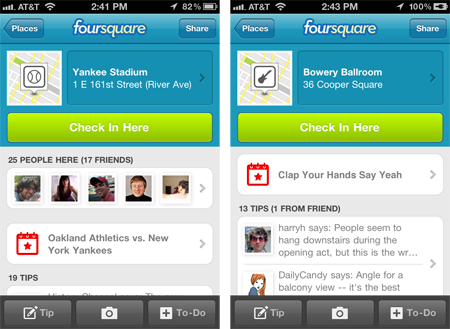 Foursquare describes very good in their blog how will they use each different partnership:
ESPN is not only providing us with event details, but also information about the game. Tap on the event and see info, like, from a recent game: "Did you know CC Sabathia is 5-0 against the Orioles this season, but the Orioles are on a 9 game winning streak. Something has to break." For more info on how this works, check out ESPN's announcement.

MovieTickets.com adds another cool dimension – see not only showtimes, but help decide what you want to see with summaries and links to more info.

In addition to giving us concert details, Songkick is launching a competition to win a year's worth of free concert tickets to celebrate the launch of our partnership with them! Check out this page for more details.
Foursquare says that it plans on offering hundreds of thousands of "official" events at more than 50,000 venues in the next couple of months. Several check-in functionality like to see the whole movies chart at a movie theatre realtime data like sports scores.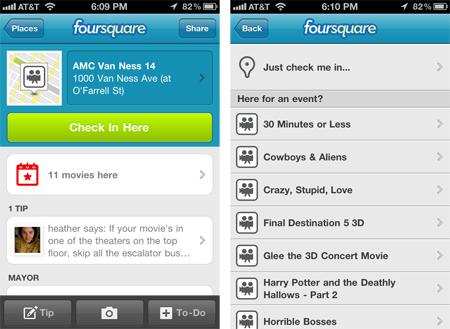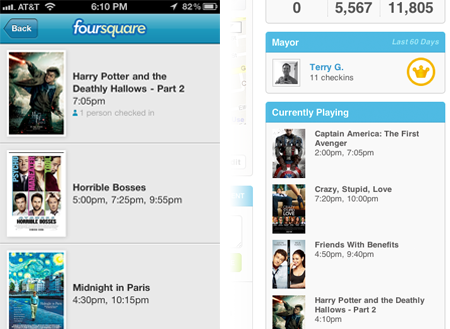 For now,  event creation is only limited to those partners, but it will be extended to any venue owner in the near future.
So, we have to stay alert for new events or movies nearby us.