There's nothing quite like the open road for a real feeling of freedom – and there's nowhere quite like the land of the automobile to hit the open road. Of course, in a country so huge, the trouble is narrowing the choices down – major factors in your decision will include how long you can go away for, and what you want to see – if you want beaches and wine, then the West Coast is the place to head, or if you're after a musically-inspired trip, head for the south. Here's just a few of my favourite US road trips, which will hopefully give you a bit of inspiration if you're considering this kind of honeymoon.
One thing I will say about a road-trip honeymoon – do make sure you research just how much you'll be driving every day, and that you factor in a fair few stops of more than a day or two, so that you can unwind and don't feel like you're on the road all the time.
California Dreamin'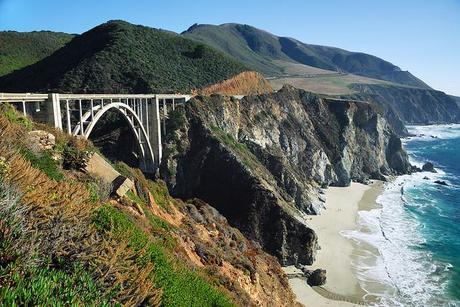 This is undoubtedly the most popular honeymoon drive in the US – and with good reason: it's an easy, not-too-long drive, which starts and ends in two different, but equally fascinating and fun, cities. The great thing is, it's easy to add extra bits on to the route depending on how much time you have. Start off with a few days in beautiful San Francisco, where you can combine lots of great food with lots of walking and exploring (San Fran is a wonderful city to explore on foot); from there, before heading down the coast, I'd suggest heading up for a few heady days in nearby Sonoma, a less touristy alternative to Napa, and where you can sample many of the state's fabulous wines. Next, begin winding your way down the stunning Pacific Coast Highway – though the road between San Fran and LA is only about 430 miles, I'd really recommend taking at least a few days to cover the distance, stopping on the way at a few of the fabulous places to stay in the region, such as Treebones Resort and Post Ranch Inn. (If you've got a bit more time, I'd recommend swinging first into Yosemite National Park for staggering, wild scenery and the possibility of spotting bears.) You can either finish your drive in the rather crazy city of LA, head on further south to San Diego, or swing inland – perhaps to Joshua Tree National Park (one of the most amazing places I've ever been), or out to the Grand Canyon and Las Vegas.
Coast to Coast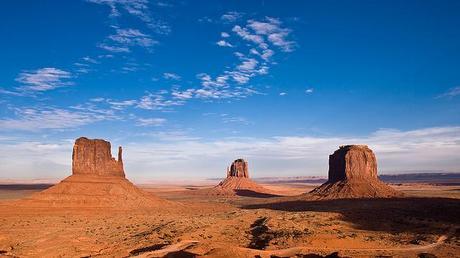 The ultimate US road trip has to be driving from coast to coast, experiencing just how many amazing landscapes the country is home to. I'd really recommend doing this trip if you have at least a month to spare – though you could do it in less time, it would be a shame to hurry across the country and not have the time to stop and really appreciate the places you pass through. The route you take is entirely up to you – and depends on what you want to see and do – you could kick off in New York or Boston, hug the east coast down to Georgia before going cross-country through the southern states, then swinging up to the Grand Canyon, further up into Monument Valley, before hitting LA or San Fran. Or, you could stick north, passing by Chicago, through the great plains and into the Rockies, before reaching California. Wherever you end up is bound to be amazing, with a great variety of scenery – but do expect a fair few long days of driving, even if you do have lots of time at  your disposal.
The Mississippi Blues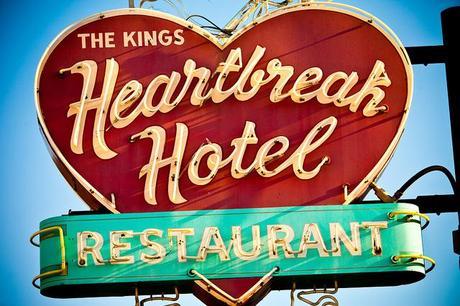 If you want to get to the roots of great American music, then this is the honeymoon trip for you, following the route of the mighty Mississippi as it winds its way from the north to the south. Though the river in fact starts some way to the northeast, you'll probably want to kick off in Chicago – a great city with plenty to keep you busy for a few days – and start off your musical journey by hitting the city's blues clubs. Heading out to the Mississippi and following the river down through the country will take you through some amazing scenery – swamps, lush forests, and lots of beautiful parks, for a start – and allow for stops in Memphis (for Elvis's Graceland) and the Delta Blues Museum. Finish up in heady New Orleans, where music is literally around the corner, and you can dine of oysters and shrimp to your heart's content.
The Road to Hana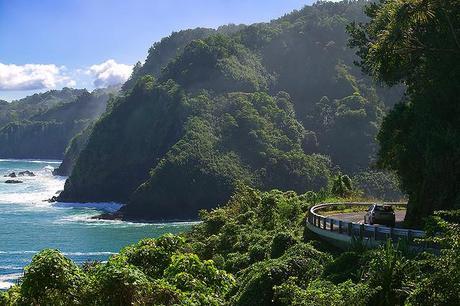 If you're looking for something short but absolutely dramatic, then you should really head to the beautiful Hawaiian island of Maui. Take some time out from lying on the beautiful beaches to spend at least a day or two driving the fantastic Hana Highway. At just 68 miles, it's a great way to have a bit of a road trip but not have to be one the road for days at the time – as the route is very winding, it takes at least three hours to cover the entire stretch, but with so much stunning scenery on the way you'll want to be able to stop often to explore and really soak it all up. If you can, dedicate a few days to driving the route, so you can stop for regular swims, a hike or two, and a splash in one of the fantastic waterfalls. Short but sweet, yes, but absolutely stunning.
Practicalities: For car hire, I'd recommend checking out Car Hire 3000 and Ebookers for competitive rates. Do make sure  you take out full insurance for the car (available as an extra charge with the hire company) as it's worth it for peace of mind. For further road trip inspiration, pick up a copy of Road Trip USA.
Photos courtesy of Dave; Wendy; Thomas Hawk; Royce Blair