For today's look, I'm using one of my favourite pink lip colours,

Guerlain Rouge Automatique in Cherry Blossom 161

.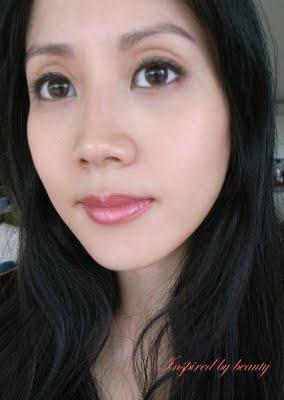 On my cheeks I used my new

MAC Beauty Powder in Alpha Girl

for soft, peachy-pink flush.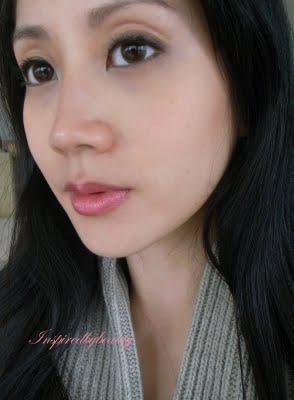 I like the consistency of Geurlain's Rouge Automatiques. The texture is pretty creamy, and the colours are fairly long-wearing.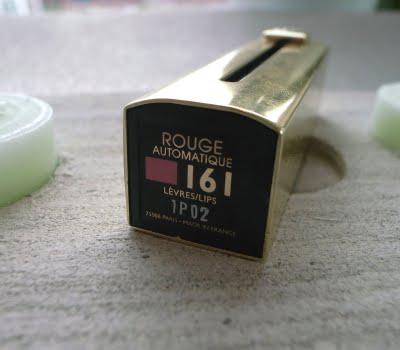 Cherry blossom is a light to medium rosy pink with frosty shimmer.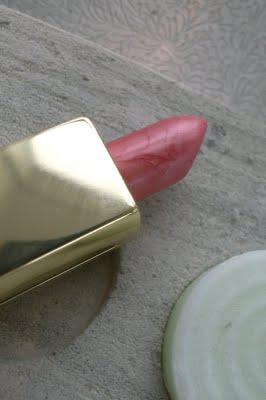 Swatch of Cherry Blossom: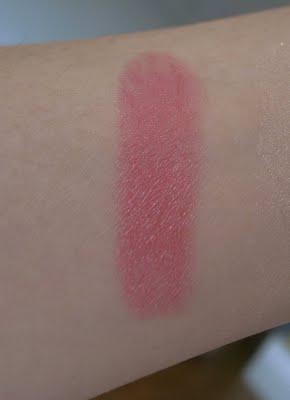 Lip swatch: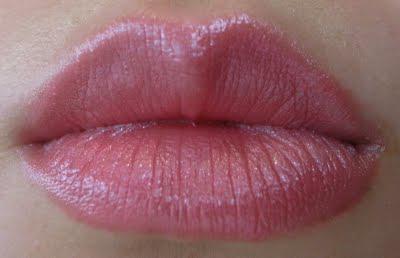 I used quite a thick layer of the lipstick for this swatch so you can have a good idea of the true colour of this shade. For my FOTD I lightly applied the lipstick and blended it out for a softer, easy to wear look.



Products used in today's look.


Face:Dior Crystal Nude Natural Matte Skin Perfecter in 001 InvisibleMAC Beauty Powder Alpha Girl on cheeks
Eyes:Shiseido Integrate GY941 on browsMAC Eyeshadow SmutMAC Eyeshadow Typographic as Liner
Lips:Guerlian Rouge Automatique Cherry Blossom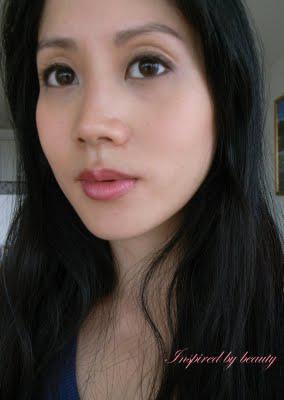 The pores on my skin were looking pretty visible today, so rather than brave a FOTD without any base, I applied my recently acquired

Diorskin Crystal Nude Natural Matte Skin Perfector

.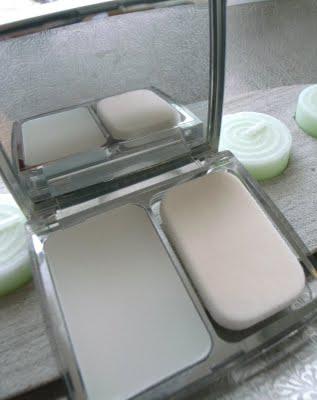 It is a translucent, colourless product that can be used on its own, as a base or over foundation. I used it on its own and it instantly made my face look a whole lot smoother.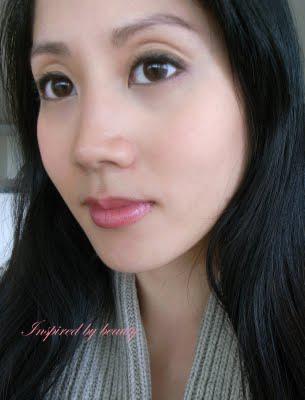 My fringe is still at that awful awkward growing out stage. When I kept a fringe, it grew so fast I needed frequent trims at the hairdressers. Now that I want to grow it out, it just won't grow fast enough! So for the time being, you will see pictures of me with the top of my head cropped off.