As promised, here's are some pics of my new
Mii products
in action.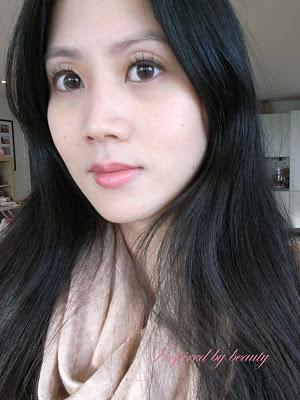 Products Used: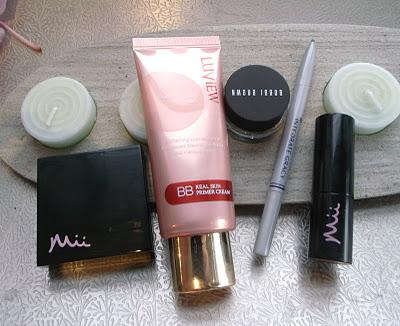 Luview Real Skin Primer Cream
Integrate Gracy Brow Pencil
Bobbi Brown Gel Liner in Caviar Ink
Mii cosmetics Uplifting Cheek Colour in Kissed
Mii cosmetics Moisturising Lip Lover in Smile
I kept the eyes relatively simple with a dark grey/brown eyeliner. I'm a huge fan of Bobbi Brown gel liners as they ere so easy to use and produce a more dramatic effect than pencil liners.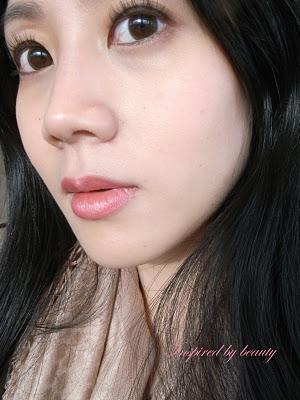 After growing out my fringe I started realising that an eyebrow pencil was a necessity for my sparse brows,. This just adds to the list of products used, so I left out mascara as I didn't want to overload my face with too many products.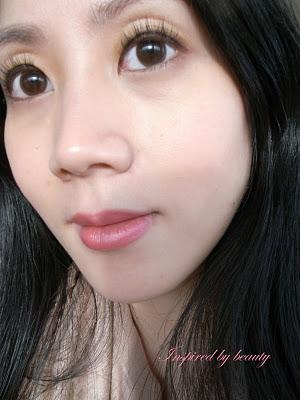 My favorite of the Mii products is the
blush
in Kissed. It feels soft and silky on the skin and the color brightens up the complexion nicely. It's a pretty pink shade that is great for days when I feel my skin is looking a bit sallow.