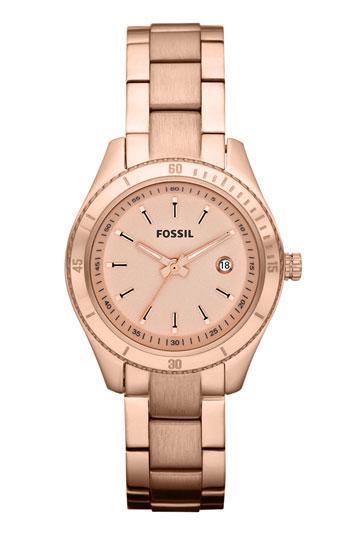 Stella Mini Stainless Steel Watch - Rose $159
As it's my birthday coming up in a few weeks I thought I might treat myself to a new watch. I love the original Michael Kors Watch in Rose Gold but it's a little out of my budget at the moment. The other issue I have is that I have very small wrists and these larger men's style watches often look ridiculous on me! So when Fossil came out with a mini version of their rose gold watch I was caught hook, line and sinker....
I love the quality of Fossil watches and they have exceptional customer service so I am more than happy to purchase from them. I can't wait to receive it!