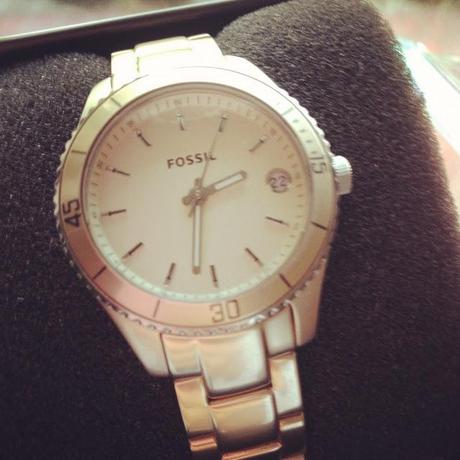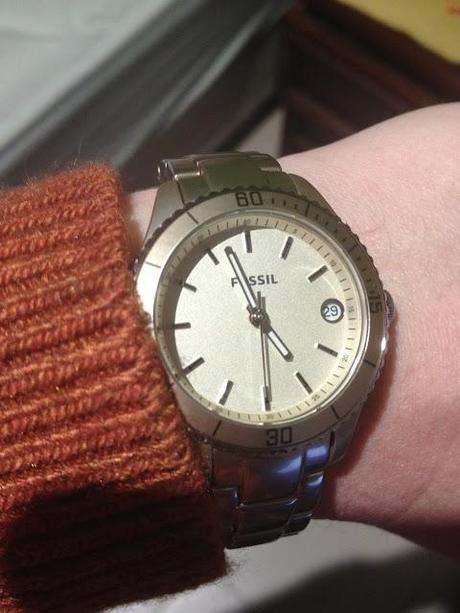 Back in February I wrote about my new Fossil Rose Gold watch purchase well I've just added a new watch to my every growing watch family... meet my newest addition.
I found this at my local Fossil Outlet store reduced to $49.95. It's the perfect gold for my skin tone the brushed gold suits my fair skin better than most gold tones.
What I love most about it is how light it feels on the wrist. The aluminum makes it very light so you don't feel like you're wearing anything.
If you have a Fossil Outlet near you I'd highly recommend checking out their watches. I am still in love with my Rose Gold watch and this is fast becoming a new favorite.