Have you ever cracked your head or not too sure where to source for food caterer that is suitable for your needs? To me, the answer for the above question is YES. Many of us will be looking out for the following when choosing for a caterer:
Is the caterer certified Halal?
Does the caterer do mini buffet?
Does the caterer deliver the food to my work place or home?
Does the caterer have food packages that fit my budget?
Good news to share with my readers.  From now on, my problem of deciding and sourcing which food caterer will be solve. FoodLine.SG is a Singapore based catering portal with over 100 food caterers and over 5,000 reviews and photos by past customers for reference. Not only catering, FoodLine.SG has a wide selection of suppliers for tingkat, cakes/desserts, confinement meals and Bento / packed meals. You can easily source for the caterer based on the number of pax, price, type of cuisine, budget, Halal or non-Halal and whether or not it is for corporate events. All you need to do is to key in the necessary information and click Search. All the participating caterer will be listed out in a glance.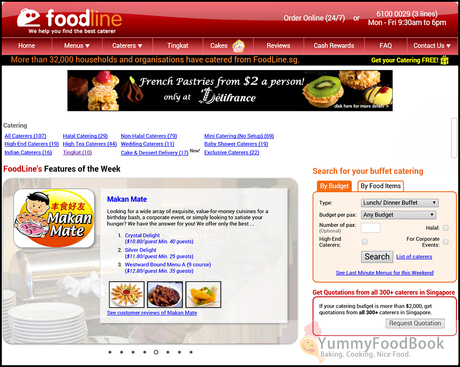 Will it be more expensive if customers order directly from FoodLine.SG? Don't worry; the prices you pay on FoodLine.sg are either equal or lower than ordering directly from the caterer. With so many caterers to choose, I guess it will be difficult to decide which caterer to order from. Doubt about the credibility of these caterers? Not to worry, FoodLine.SG provides quality assurance for orders through FoodLine.SG as they allow customers to upload photos of the food and make reviews about their caterer thereafter. Their review not only affects the caterer's reputation, but also their rankings on FoodLine.SG.  More information on the customer reviews can be found here.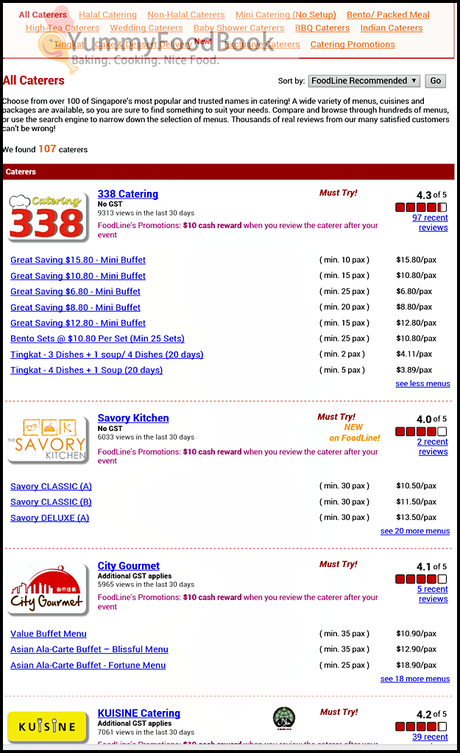 With Mother's Day (10 May 2015) around the corner, have you thought of a place to celebrate? Worried that it is too crowded to dine out during Mother's Day? How about celebrating this special occasion at home and give your Mom a rest day by ordering food catering?  FoodLine.SG has plenty of catering menus and packages to select for Mother's Day celebration.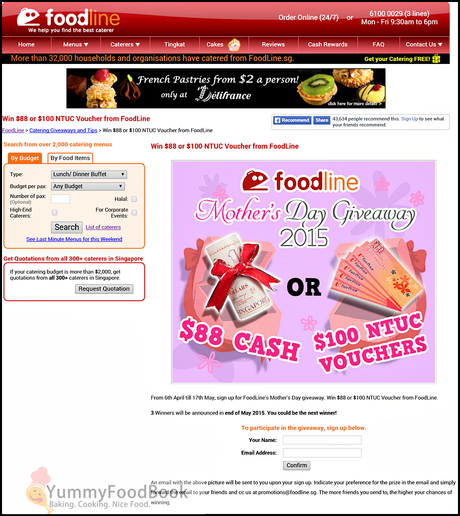 For parents celebrating first month baby shower, you are able to find baby first month cake packages as well at FoodLine.SG's newly open cake section.
Start ordering at FoodLine.SG now!