'He that can have patience can have what he will'
Benjamin Franklin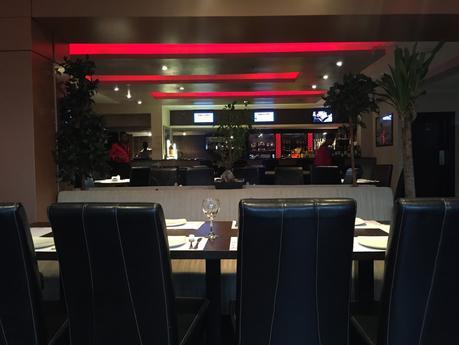 Hey beautiful people,
Happy New Week!!! 
It's been raining since Saturday night and it's been a really gloomy weather so far...the kind of weather that makes you just want to sit at home, curl up in bed with a good movie and warm sheets. Naturally, I hate being outside of my house whenever it rains so all my plans went out the window as soon as the rain declared war. Still I'm quite thankful for a restful weekend because quite frankly I haven't slept that good in a while.
We are talking food today, I went by another restaurant at the beginning of the week and it wasn't one of my usually planned visits...I had never even heard about the restaurant so it wasn't on my list (yes I actually do have a list of restaurants I plan on visiting before the year runs out). The restaurant in question is called Sakura, it is an Asian restaurant located in Victoria Island on Saka Jojo Street off Idejo Street. I went with a friend for drinks after having had some Ice Cream Factory goodness and ended up having one of their specialties since it came highly recommended. I wasn't planning to blog about it initially because I didn't have an elaborate meal while I was there but I enjoyed what I had so much so that I believe it deserves a review. 
Ambience
For ambience we are talking classy decor, a sleek bar to one side, elaborate table settings and the general feel of an Asian restaurant all decked out in warm tones of red, black and brown. It was really pretty, the outside was undergoing some renovation but there was also a beautiful sitting arrangement in what looked like a garden. We left the restaurant a little into the evening and I can definitely say that the place looks really pretty at night with the entire lighting arrangement.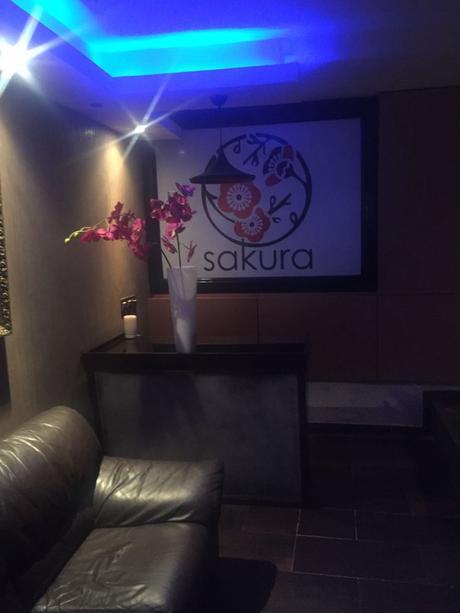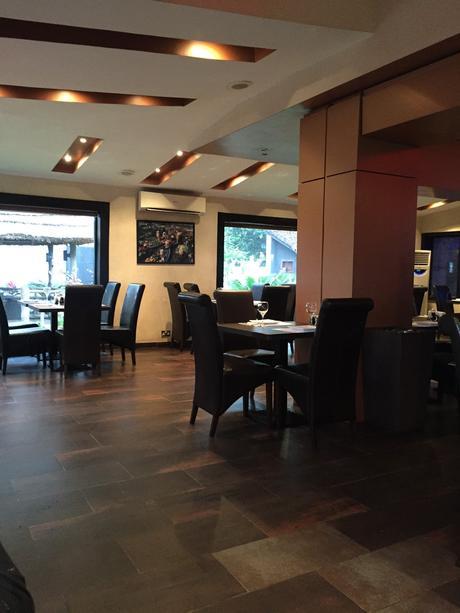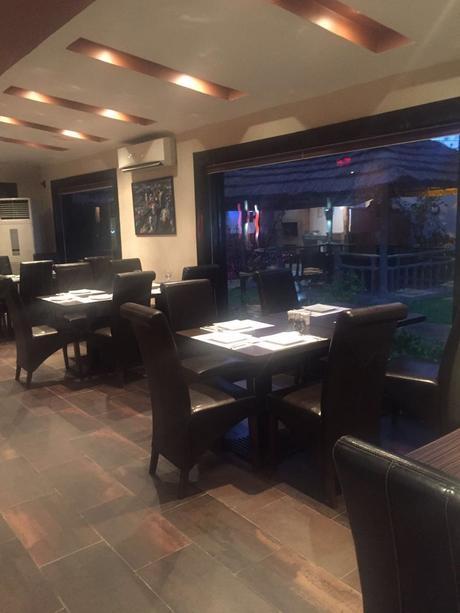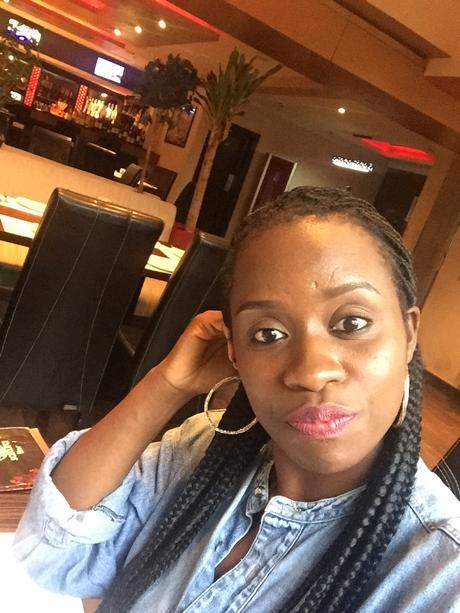 Service
I didn't have that much contact with the wait-staff but on the few occasions they attended our table they were polite, quite cheery and pretty helpful. They were also really fast with our requests and we didn't have to wait a long time for anything. The place was on the slow side so probably that was the reason why they were able to help us out quickly.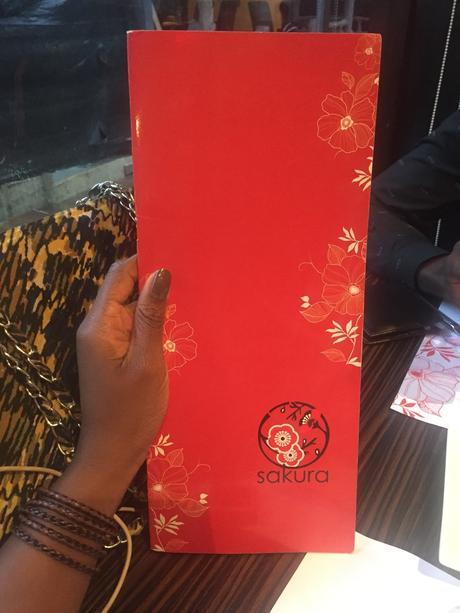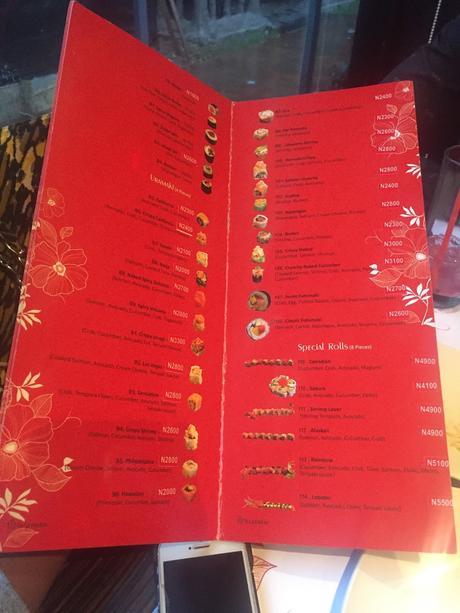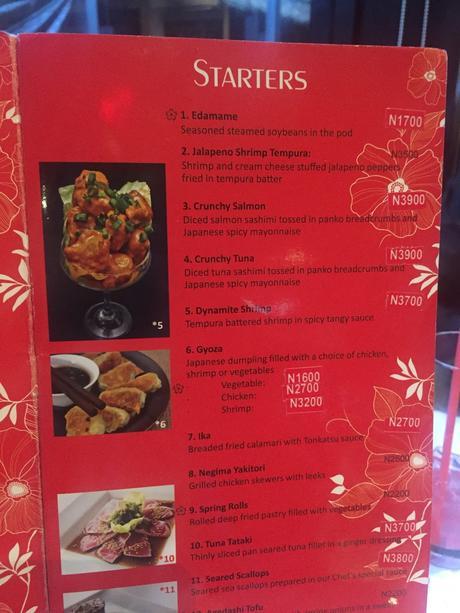 Presentation/Taste
This wasn't one of my hungry days so I was compelled to order the 'Dynamite Shrimp' seeing as it came highly recommended by my friend. It is a starter on the menu and it didn't take long for them to serve it. I wasn't really in the mood for a drink so I had water alongside the shrimp. There was a different menu for cocktails and my friend ordered one called 'Sex on the beach', quite a name for a drink if you ask me. 
The shrimp was exquisite, the spicy tangy sauce all over it was pure heaven plus merely looking at it made a person just want to gobble it up. Honestly the entire combination was completely delicious, the kind of delicious that makes you want to have second servings. The cocktail however wasn't as fabulous, it tasted so much of vodka but honestly I'm the worst judge seeing as I have such a sweet tooth and if a drink isn't sweet then as far as I'm concerned it's not great.  All things considered, it was fairly okay.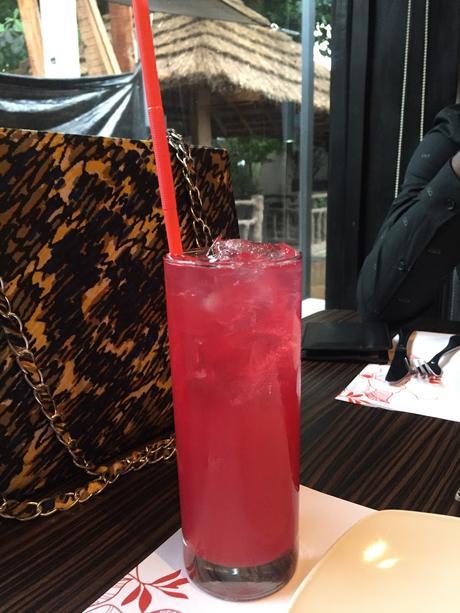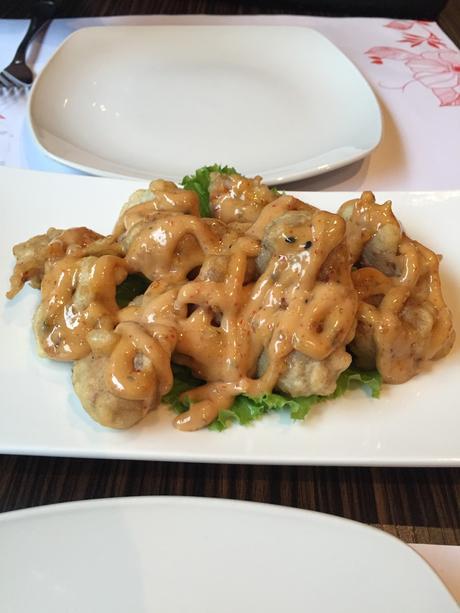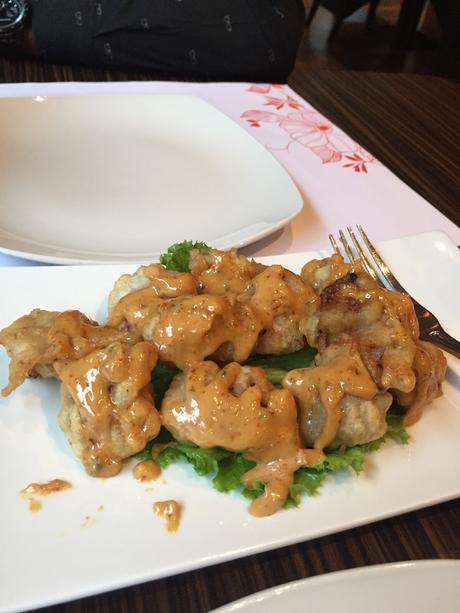 Affordability/Menu Options
The
'Dynamite Shrimp'
cost
N
3700 and the
'Sex on the beach'
cocktail cost
N
2200. As much as I enjoyed the shrimp, I feel
N
3700 for a starter is a bit on the high side but it tasted right such that I can't really argue with the price. This restaurant is not really on the affordable list but it's one of those places you go to when you want to try something different and ignite your palate as it is with most Asian restaurants out there. There were lots of dishes on the menu so that's another point in its favour.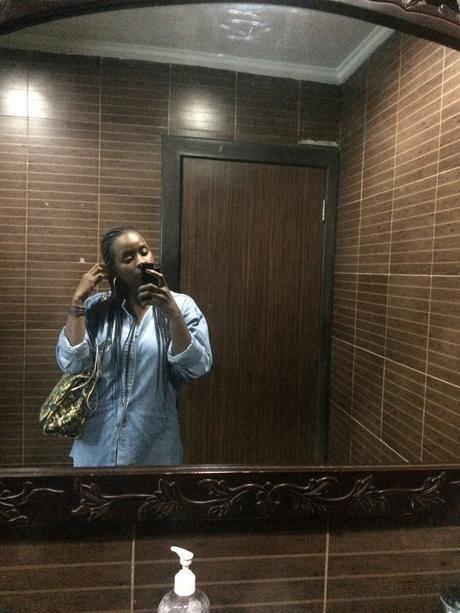 Of course a bathroom selfie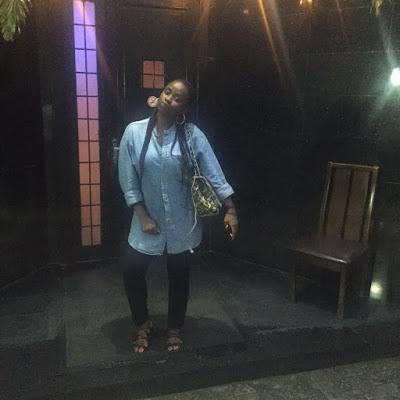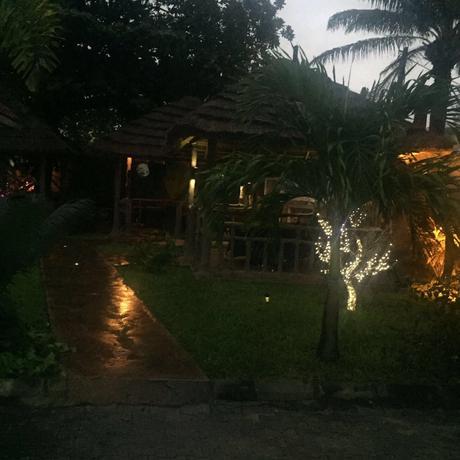 The garden area is so pretty at night
I have just one major con for this restaurant and that's relating to its affordability, other than that the place is pure heaven. I'll definitely be stopping by again and you can catch up with all of that on the Gram (you can follow me on Instagram by clicking the direct link at the bottom of this post or on the sidebar of this page).
I give this restaurant a 9 out of a 10, I enjoyed my visit completely and I look forward to my next.
Until my next food felony, I remain yours always.
Cherry kisses from Lagos,
Ify*
Let's Connect!
Instagram || Facebook || Twitter || Bloglovin || Pinterest
In case you missed my previous posts, please find direct links below:
Currently Loving || Purple Lipsticks
Ensemble || Walking In Plaid
Ensemble || Monochrome and Print
Ensemble || Sneaker Affair
Foodie Chronicles || 411 Restaurant & Bar
Ensemble || Go Gold
Ensemble || Of Neutrals And Grey
Weekly Wanderings || Lekki Arts And Craft Market
Ensemble || Of Nudes And Black
Ensemble || Boho Loving
Ensemble || Shades Deep