Yes now I do have another options for dining at Orchard. Food Republic food court had opened its 13th outlet at the Shaw House on 9 June 2014.  A new basement food court that links to Shaw Centre and Shaw House. If you have been to Food Republic food courts, you must have noticed that each food court have different theme design. This time, Food Republic at Shaw House presents an eco-chic look that reflects the company's firm commitment towards sustainable designs.The food court is very spacious with 18 food stalls and four mini restaurants for customers to choose from. Wow what a gastronomic spread of food to choose from.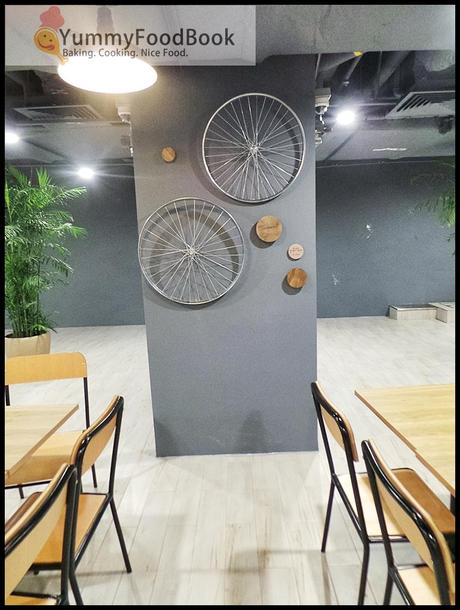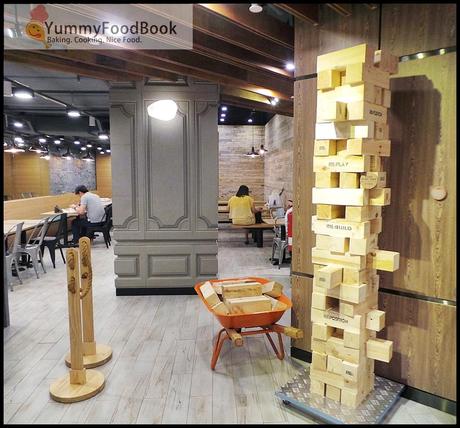 The expansive interior, dressed predominantly in hues of beige, brown and grey, features furniture and decor that are artfuly upcycled using salvaged wooden pellets. Fittingly, houseplants are also widely displayed to beautify the place.
Enough said, here are some of the foods from various stalls and mini restaurant that I had tried during the food tasting:
Saladicious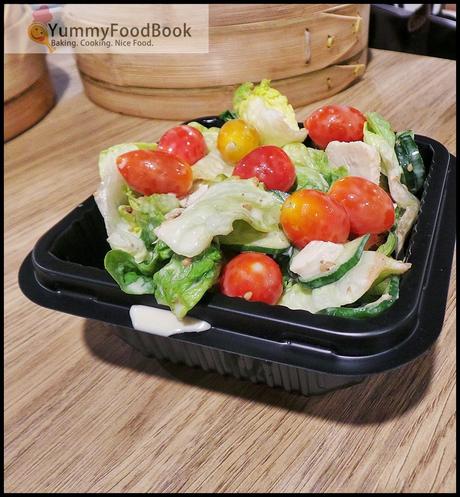 Oriental Chicken $7.90 regular $10.90 large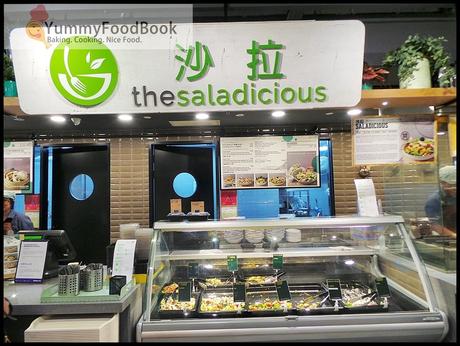 For health conscious diners, now you can enjoy fresh bountiful salads in food court. You can choose from the range of Asian inspired homemade salad dressings that are created with ingredients such as Thai fish sauce, miso, wasabi and sweet sour plum to suit local tastebuds.
This will be a good news for the office crowd and patrons at orchard. Healthy and delicious salads at any time of the day!
Nihon Rori (Mini Restaurant)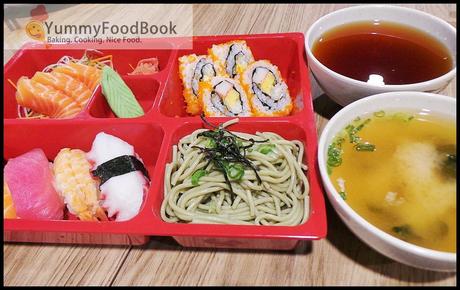 Sushi + Sashimi + California Maki + Cha Soba Set $15.80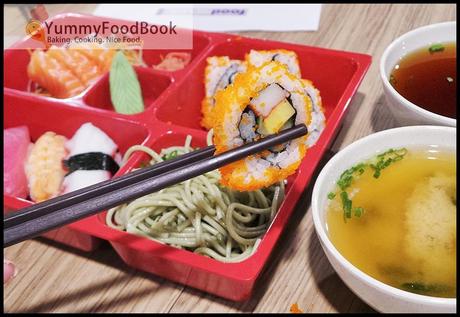 Fresh, quality and affordable Japanese cuisine.
Kimchi Xpress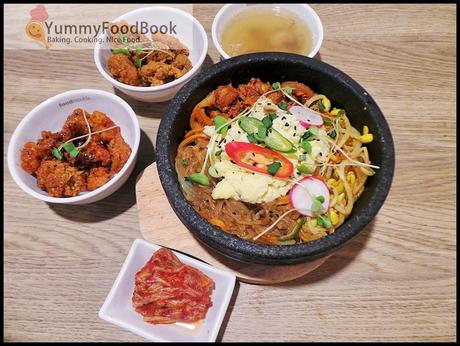 Vegetables + Meat + Kimchi Fried Rice ( Set comes with Ginseng Chicken Soup & Kimchi)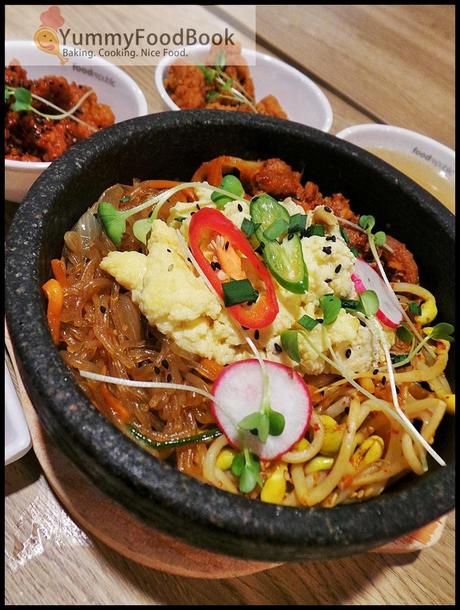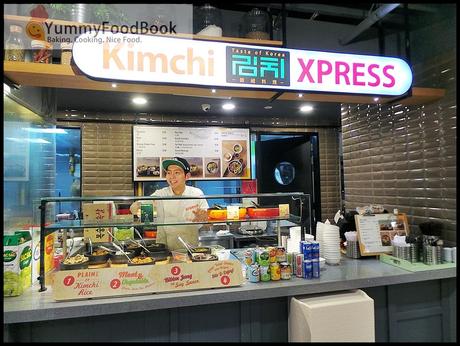 You can choose either white rice or kimchi rice and it comes in a hotstone bowl. The store uses 'cai fan' concept where you can select the ingredients and topping of you choices. 3 vegetables for $5.80, 2 veg + 1 meat $7.80. If you want to upgrade to a set that include ginseng chicken soup and kimchi with an additional of $1.
When you eat, you can either eat it plain or stir in kochujang sauce and turn it into a bibimbap ( Korean Style mixed Rice).
This dish is one of my favourite food for the food tasting!
Bu Er Xin Handmade Bao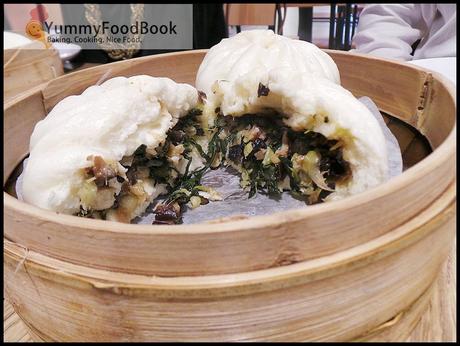 Steamed Vegetable Bun $2.80 each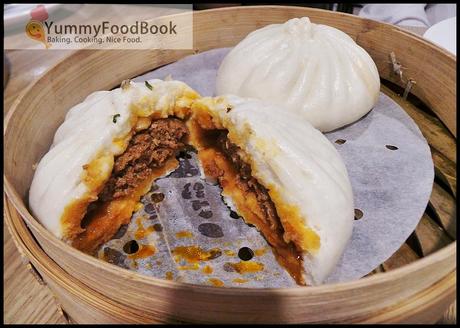 Steamed Big Spicy Pork Bun $2.80 each
Look at how big the bun is.With a chain of restaurants in Dalian (China) to its name, Bu Er Xin makes its debut in Singapore with its first food atrium venture offering tantalising dishes from North East China.
You can have these buns with a cup of tea or coffee for tea time small bite after shopping breaks in orchard.
Sumire Yakitori-Tei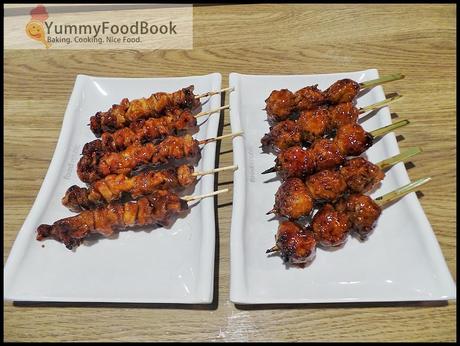 Yakitori Skewers $1.90 to $3.80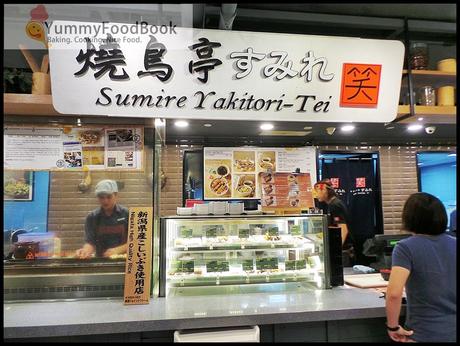 Looking for quick bite at pocket friendly size? Sumire Yakitori-Tei is the latest express concept outlet owned by the established yakitori restaurant in Tokoyo, Sumire Yakitori House.
Fresh chicken yakitori skewers that are 10g to 15g bigger than usual. The homemade teriyaki sauce is imported directly from Japan. Yum Yum!
Heniu Teppanyaki ( Mini Restaurant)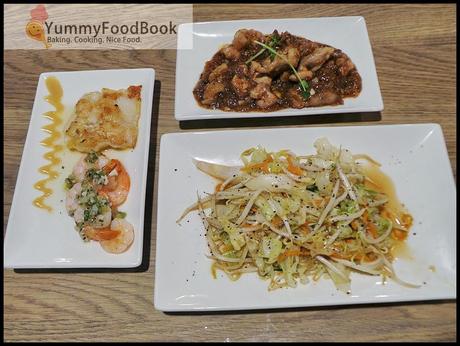 Deluxe Set B: Chicken Chop + Shrimp + Dory Fish + Vegetables + Rice + Soup $17.00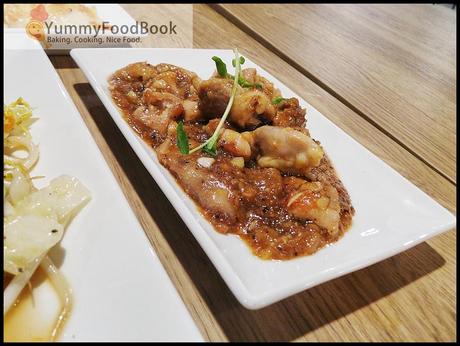 The black pepper sauce uses 13 different ingredients to concoct and entire day of boiling. The sauce give the chicken a very distinctive taste and it goes well with a bowl of rice.
Toa Payoh Lorong 7 Teochew Fishball Noodle ( Mini Restaurant)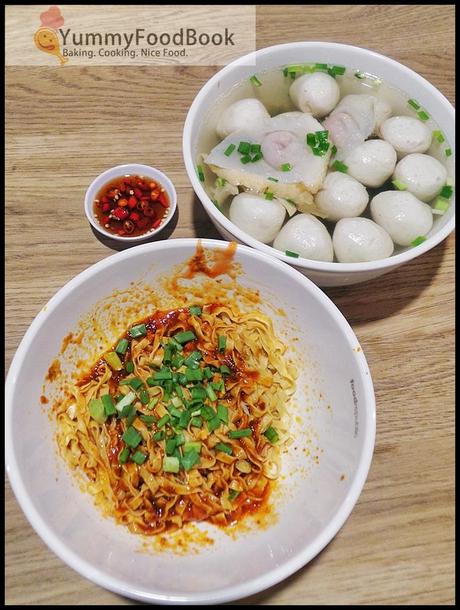 Signature Noodle $6.20
Look at how big the fishballs are! 'QQ' fishball. The stall uses top grade fresh fish meat and the fishballs are made twice daily using only superior yellowtail fish and kept chilled in cold water but never frozen. The fishball noodle is also one of my favourite food too.
Guess what, there are still 14 food stalls that we did not try tasting on that day. I will be back to try out the food from Little Hanoi, Bangkok Gem and You Men HK Roast.
With such variety of stalls to try from, you will be spoil for choices at Food Republic Shaw House. Go and try them now!
Food Republic Food Court
350 Orchard Rd
Shaw House Basement
Singapore 238868
10am-10pm
More from YummyFoodBook
SOMERSBY APPLE CIDER @ BLISS HOUSE RESTAURANT

SUFOOD MEAT-FREE DINING CONCEPT

SAIZERIYA SINGAPORE – THE PEOPLE'S ITALIAN RESTAURANT

HOW TO ENJOY FRESH GERMAN ROASTS – NEWTON ROAST @ NEWTON FOOD CENTRE

DIN TAI FUNG ANNUAL STEAM CHILLI CRAB DUMPLINGS ARE BACK!