First of all, I don't like the title of this.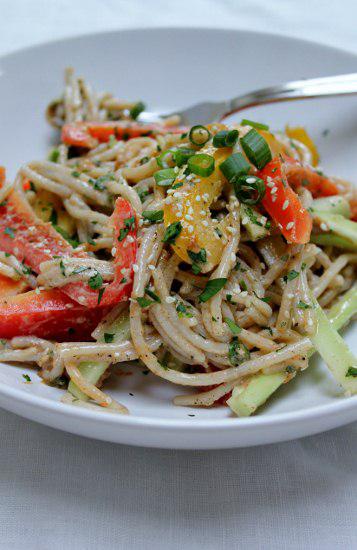 Second of all…this is to die.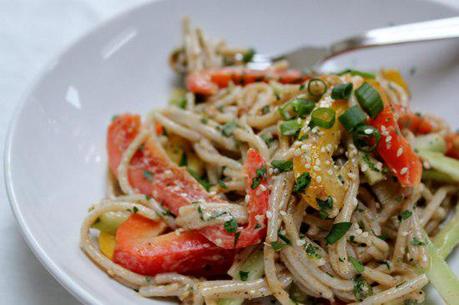 To die for. I mean it.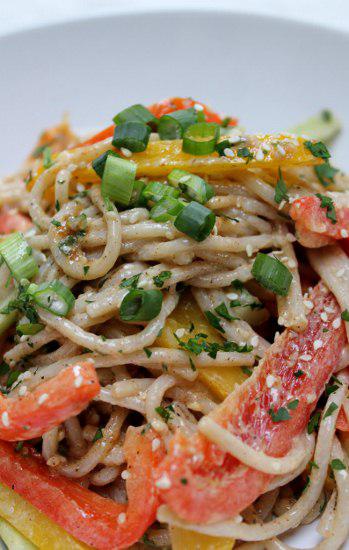 This is a pasta dish you can feel good about eating.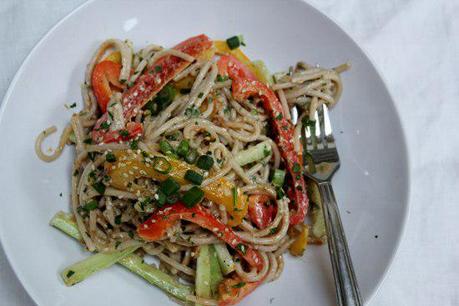 It is packed with good things. and it is crunchy.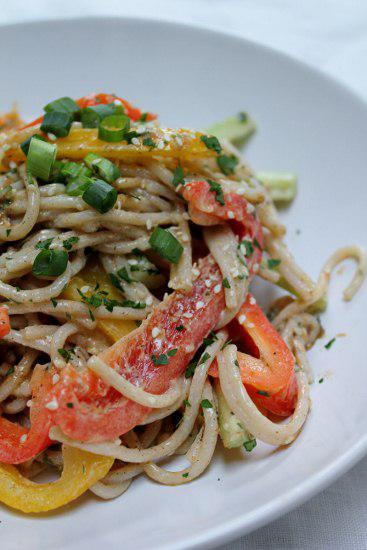 Cold Sesame Tahini Pasta
Ingredients:
Brown Rice Pasta, cooked according to package.
1 heaping tablespoon almond butter
1 heaping tablespoon tahini
Siracha, a few drops or more depending on how you like you heat
1/2 cucumber, pealed, seeded, cut in 2 inch strips
1/2 yellow pepper, cut into strips
1/2 red pepper, cut into strips
2 teaspoons sesame seeds
2 tablespoons parsley, chopped
1 tablespoon scallions, chopped
Kosher salt and black pepper, to taste
Method:
1. After pasta is cooked, rinse with cold water and set aside.
2. Combine almond butter, tahini, Siracha and a pinch of salt. Heat in a microwave for 10-15 seconds. Remove and stir. Cook another 10-15 seconds. Stir and set aside.
3. In a medium sized bowl, combine pasta and half of tahini mixture. Add cucumber, peppers, sesame seeds, parsley and scallions. Toss to coat. Add more tahini mixture. Taste and season with salt and pepper.
4. Enjoy right away at room temperature or good the next day!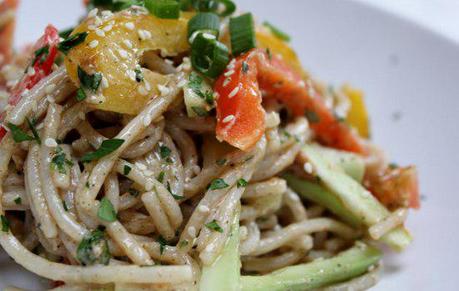 Advertisement