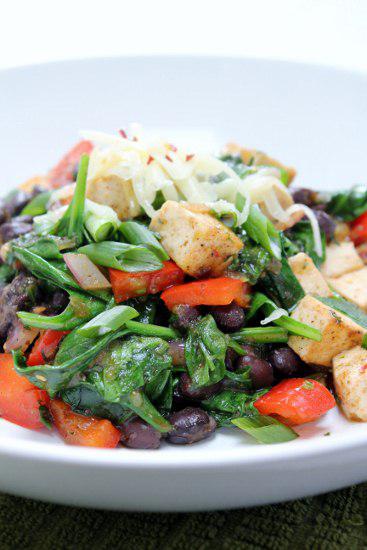 Are you looking for a good lunch?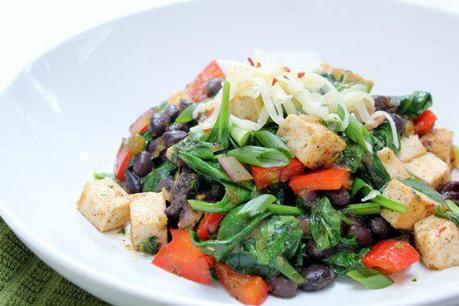 Here it is.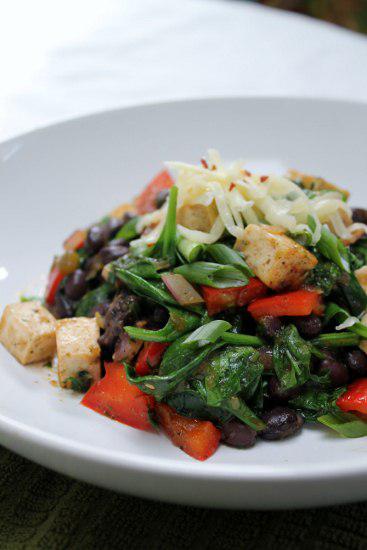 Full of fiber, protein, vitamins and spice!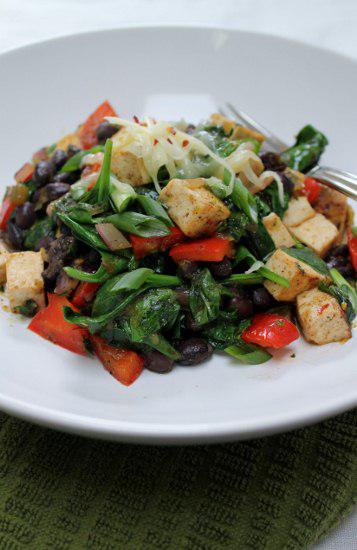 You won't fall asleep at your desk after this lunch.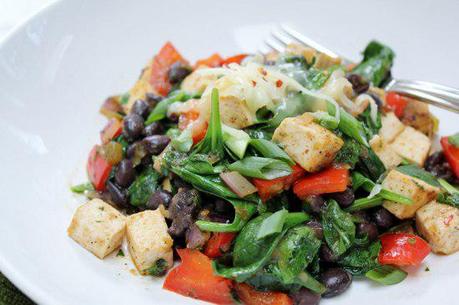 Mexican Tofu and Spinach Stir Fry
Makes 1 hearty lunch portions
Ingredients:
1 teaspoon Olive Oil
1 tablespoon Red Onion, roughly chopped
1 heaping tablespoon Red Pepper, roughly chopped
1/3 cup Tofu, cut into cubes
salt and pepper
1 teaspoon ground Chile Pepper
3 heaping tablespoons canned black beans, rinsed and drained
2 tablespoons Green Chile Salsa (use your favorite store-bought)
2 handfuls fresh Spinach
1/4 Cilantro, chopped
1/4 cup Cheddar Cheese, grated
pinch Red Pepper flakes
1 scallions, chopped
Method:
1. In a medium sized non-stick saute pan heat over medium heat olive oil, red onion and red pepper. Saute for 2-3 minutes, until slightly softened.
2.Turn heat up slightly. Add cubed tofu and a pinch of salt and pepper. Let Tofu brown on 1 side, then flip. Add chile pepper, black beans, and salsa. Stir to combine.
3. Add spinach and cilantro. Saute until Spinach is almost fully wilted. Turn off heat.
4. Serve in bowl, add cheese, red pepper flakes and scallions to garnish. Eat right away when hot!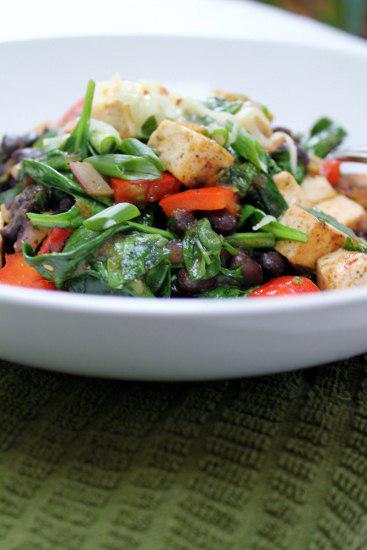 Advertisement